Hello. We're Hacco to go, the Sake Lees & Fermentation Specialists!
Niigata Prefecture, a major sake producing region, produces a lot of sake lees at the same time as it produces sake.
Shakes and gelatos have been developed so that anyone can take the superfood-grade fermented food 'sake-kasu', with its outstanding nutritional, beauty and health benefits, in a tasty and easy way.
We would like to share the 'how to use sake-kasu' and 'recipes for sake-kasu' that we have developed during this development with all sake-kasu fans and those who would like to try sake-kasu in the future.
'Tips for tasting sakekasu' from the tests we have done so far.
I would like to talk about the 'heating' point first.
目次
advertisement
How to heat sake lees for absolute deliciousness.
Now, how do you use sake lees in your cooking?
Many families with children may want to remove the alcohol before using it for cooking.
Generally, sake lees are said to have a degree of around 10%*, but a recipe often found says: "Tear it into pieces and soak it in water to soften it." In many cases, the recipe says: "Tear into pieces and soak in water to soften.
*Depends on the brewery.
But in fact, soaking in water in this way makes it harder to remove the alcohol content.
When trying to make cream of sake lees, it is very time-consuming to put the sake lees and water in a pot and boil it, as it is difficult to get rid of the alcohol smell and the unique flavour of sake lees.
So what to do with it... 'steam'. Steam is the way to go!
The steam rises to 105 °C. The fine steam heats the alcohol inside the sake lees and escapes with the rising steam.
In fact, heating with steam is the most suitable method.
The following points should then be put into practice
(⑴Thickness and size: cut to a thickness of no more than 2 cm and a size of no more than 5 cm square.
(⑵Steam for at least 20 minutes: heated with plenty of steam for at least 20 minutes.
After steaming, simply add water to make a paste of the desired consistency.
It may be a bit time-consuming, but this is the first step in the easiest way to eat sake lees.
The easy option is still the microwave.
Steaming in the microwave is a simple method, but it is a little more difficult to remove the alcohol, so the aroma and taste of the alcohol is more likely to remain than when heated by steam.
However, it may be useful when you want to "use it for a bit of cooking right now".
What to do.
If you have a microwave steamer, use it.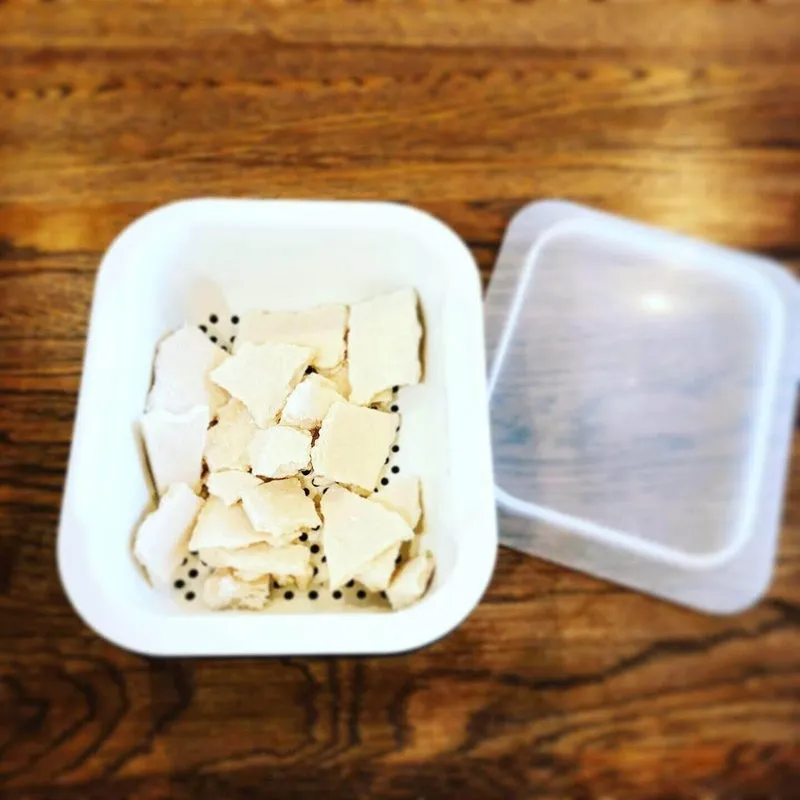 If not, do you have a bowl and colander set, here?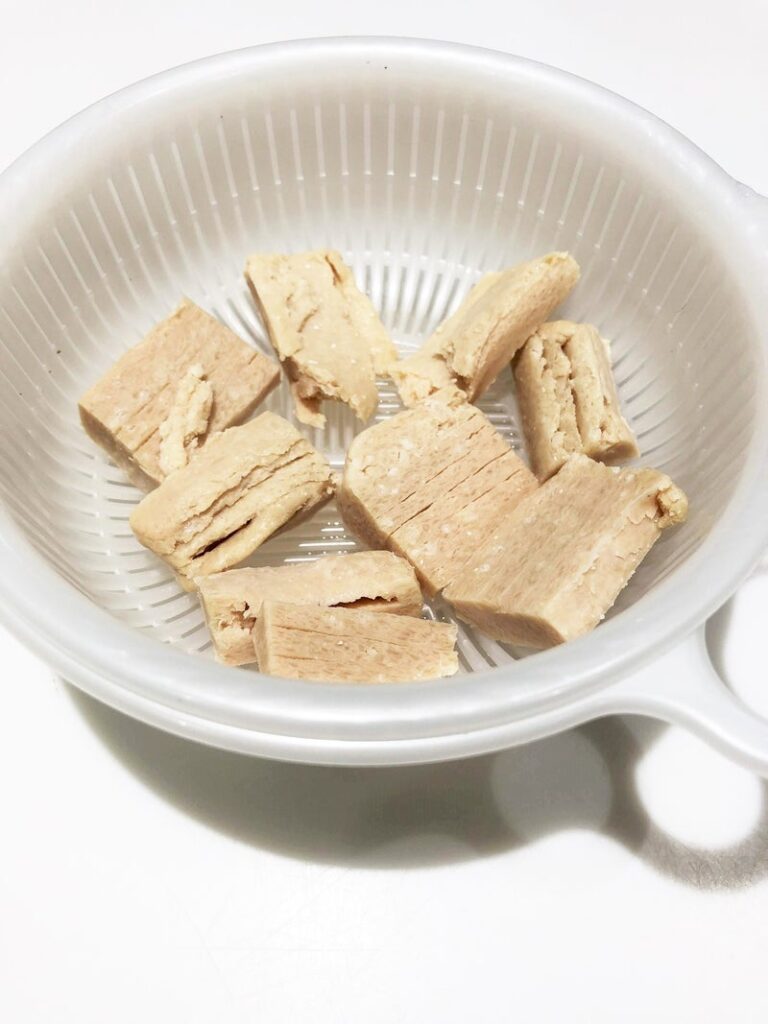 Fill the bottom bowl with 80㏄ of water and place the sake lees on the colander.
Lightly wet it with water to prevent it from burning.
Cover with plastic wrap and cook on 600 W for 2 minutes.
Once the food is warm, remove the plastic wrap and leave it for 5-10 minutes until the alcohol has evaporated along with the steam.
(*Some models may overheat. It also depends on the size of the bowl. Test it a few times.)
Alcohol is not released thoroughly until steamed for at least 20 minutes, so alcohol tends to remain when cooking in the microwave. Please take care.
However, if you are going to make sake lees soup, dishes or amazake afterwards, it will be very easy to make.
Please give it a try.
■FARM8's sake lees products can be found here!
■We've opened a shop at Niigata Station!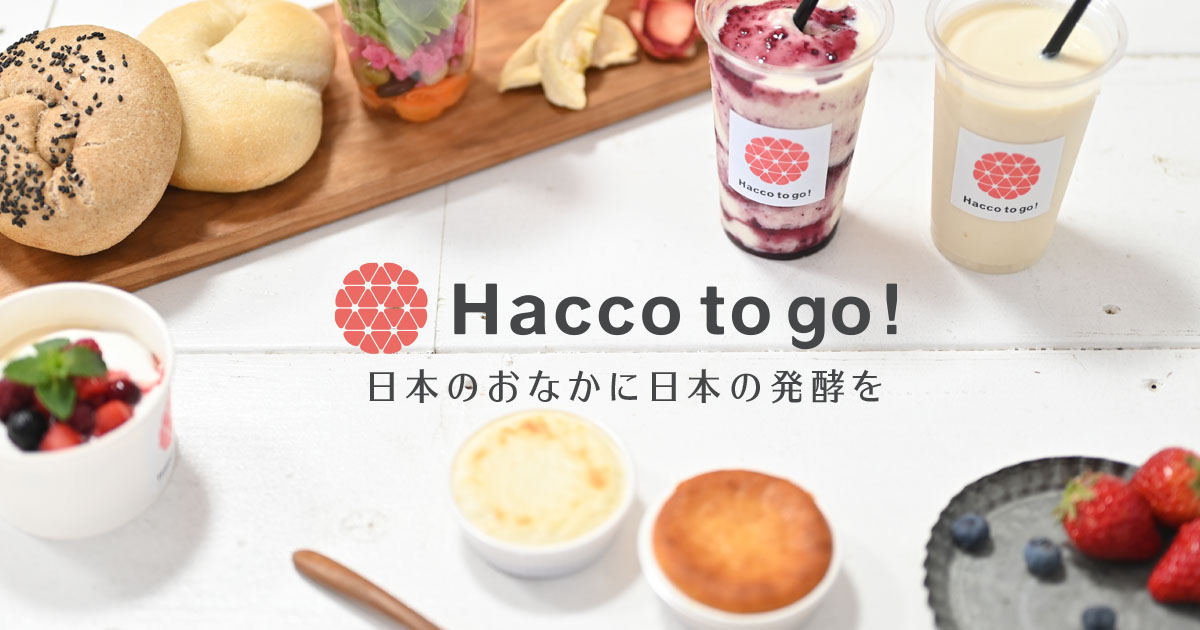 ******************
店舗やメニュー情報はこちら
Hacco to go! HP https://haccotogo.com/
インスタグラム @haccotogo
Twitter @Haccotogo
******************