Tsunan, Niigata (April 20th, 2021) — Tsunan sake brewery is proud to announce and welcome Sessyu 雪洲 Kuwabara as a new sake brewer. He will be responsible for managing quality, contributing to sustainable products.
I'm asking six questions to my favorite sake brewers to find out more about his sake career beginnings, the sake scene in Niigata, and what he has planned for the future.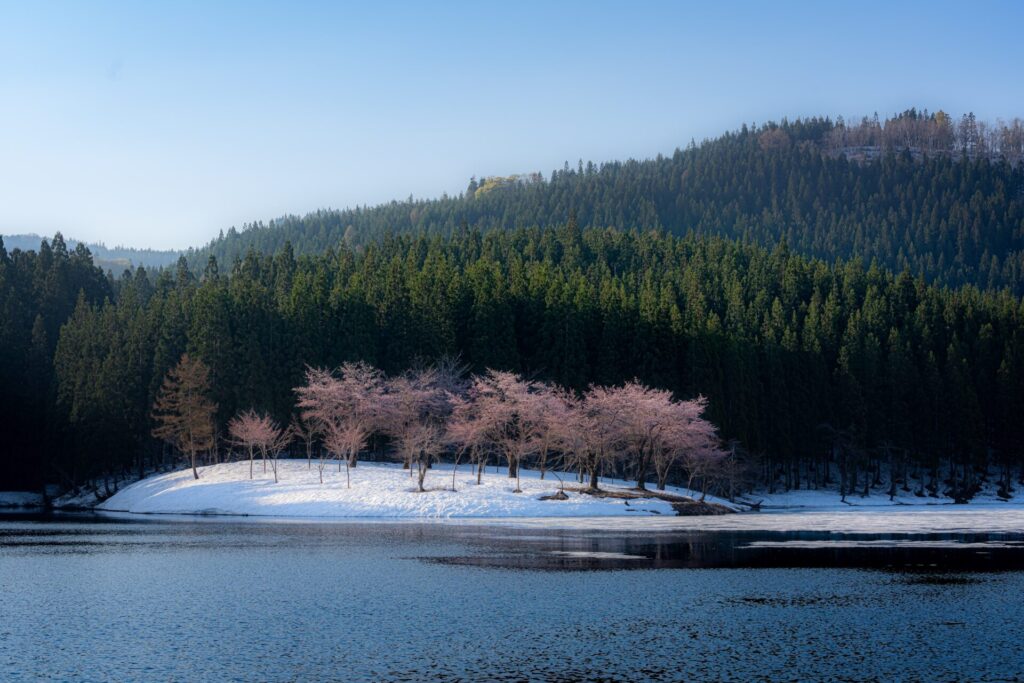 Beautiful snow sakura in Tsunan, Niigata 2022
1.You're located in the Tsunan area which has a population of just 9,000. Can you tell us about the area and how you came to be here?
Niigata Prefecture boasts the largest number of sake breweries in Japan with 90 breweries(as of April 2022). Tsunan is one of the towns in Niigata, known for its deep, heavy snowfall, and I was a student at the Niigata Prefectural Tsunan Secondary School. It was surrounded by beautiful nature, rice paddy fields, and amazing picturesque views. Actually, I take the same route to work now. Tsunan is the place that brings back the good times.
2. What made you decide to join the brewery after staying in NZ? 
In my student days, I had a chance to study in NZ. While staying in NZ, I was beginning to think that "The flavors of Japanese cuisine are rich and deep". That was the moment I got interested in my own Japanese food culture. After I entered university, my father took me out for dinner at L'Effervescence in Omotesando, Tokyo and experienced a gorgeous pairing of Japanese sake and French food. I remember it was "Masuizumi" by Yoshida shuzo. The quality aged sake was reminiscent of white wine and the marriage greatly impacted my life.
3. You studied brewing at Tokyo University of Agriculture. Did university change your outlook on brewing?
During university, I learned the basics of brewing and fermentation, and I majored in Bacillus subtilis. ​​Bacillus subtilis is a probiotic strain isolated from Japanese fermented soybean foods, such as natto, which is sake brewer's enemy. By reversing brainstorming , it helps identify solutions more easily. At that time, I was thinking about how we could promote the use of the thinking method and take on new, related challenges.
Up next in our Interview with a Niigata Sake Brewer series: Sessyu from Tsunan Sake Brewery 2/2. Sessyu is working to bring new age sake to the Japanese beverage & food industry . I'm asking a little bit about him.
About Tsunan Sake Brewery
"Brew for future ~共生する未来を醸成する~"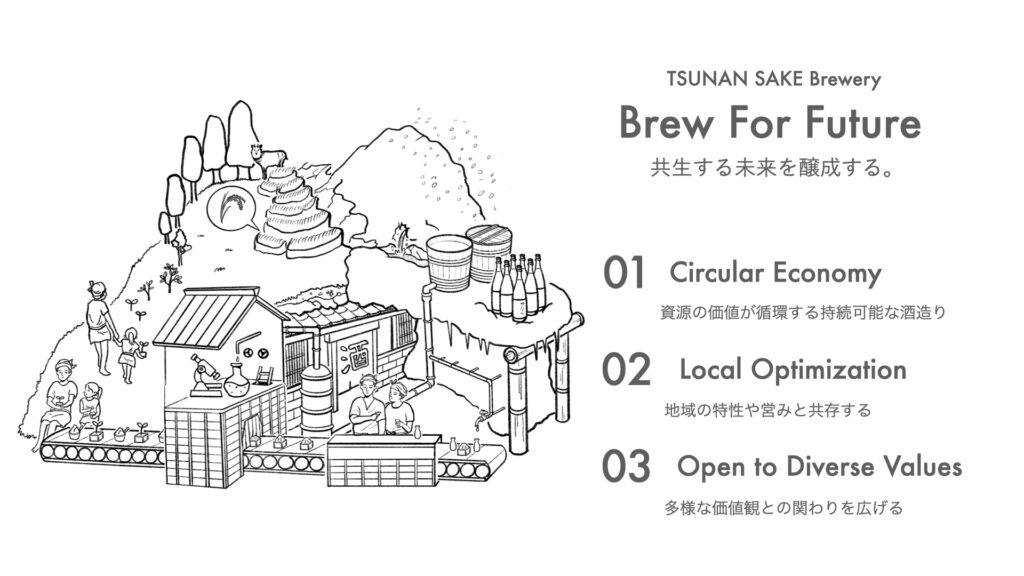 New sustainable concept "Brew for future" by Tsunan Sake Brewery in Niigata
Founded in 1996, Tsunan sake brewery is the maker of quality ethical sake.
Our mission is to achieve the new lifestyle, living with Sakagura.
For more information, including the products, visit Tsunan Sake Brewery
Tsunan Sake Brewery Online Store
You can oder directly from this online store, as well as internationally.