Tsunan, Niigata (April 20th, 2021) — Tsunan sake brewery is proud to announce and welcome Sessyu 雪洲 Kuwabara as a new sake brewer. He will be responsible for managing quality, contributing to sustainable products.
I'm asking six questions to my favorite sake brewers to find out more about his sake career beginnings, the sake scene in Niigata, and what he has planned for the future. And this is the last interview with Sessyu. If you haven't caught up on our entire interview series, I encourage you to dig through our website.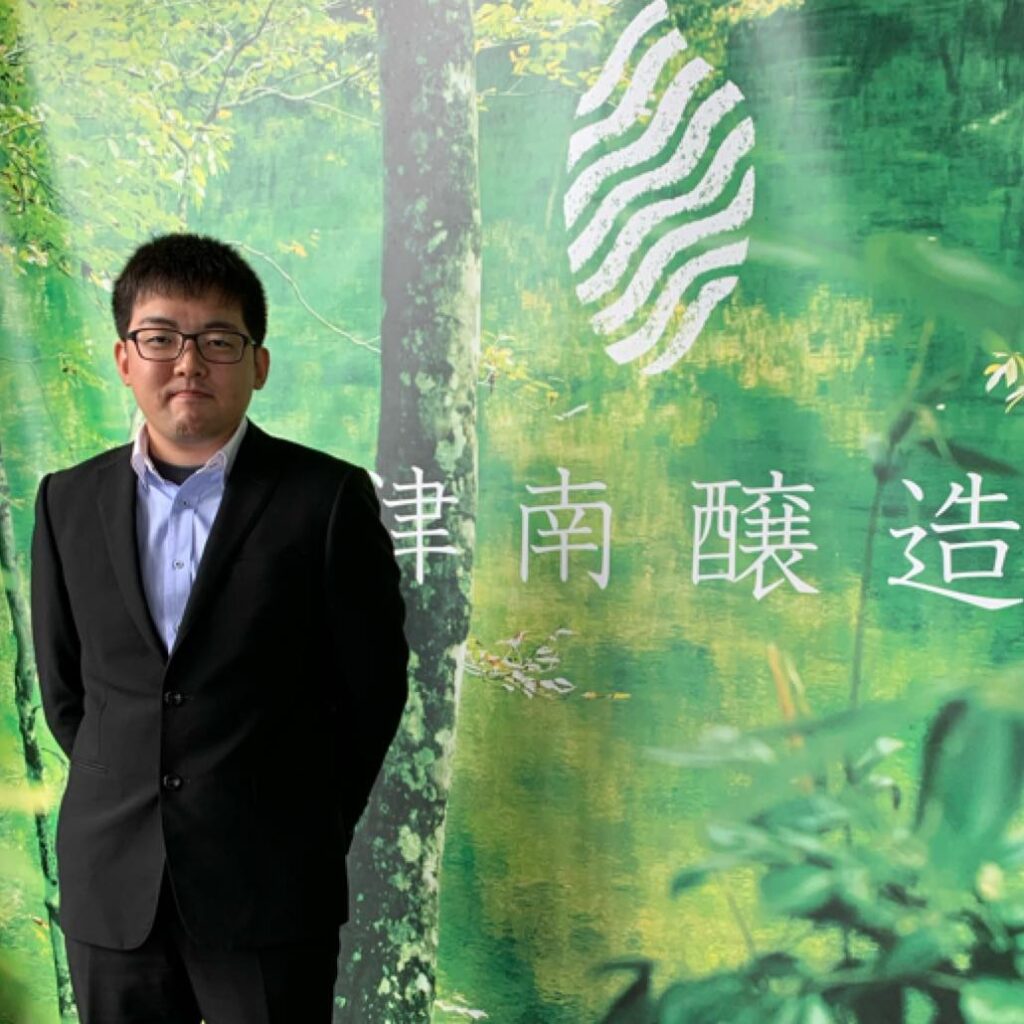 Sessyu Kuwabara, Next Niigata Up-and-Coming Sake Brewer
4. Where do you find inspiration as you take the brewery forward?  
Niigata has the perfect climate for the best fermentation process that gives Niigata sake its clear and smooth karakuchi 辛口 taste. But some microbreweries can enlighten you on sake's many styles and flavors, from floral, elegant Daiginjo to the straight-forward and good-old Niigata dry sake. 
In terms of the brewing skills, I personally consider the brewmasters of the Ishizuka shuzo to be the best in the world. Their rare sake brewing method, "the four-stage preparation with sticky rice", makes it possible that our sake has a deeper and stronger taste. My favorite "Sawagani" is aged in bottles for six months before its release. A pronounced savoury character, rich rice aroma and note of musk melon. By using all the Niigata ingredients, they produce a new style. I'd like to collaborate with people who have the same philosophy and passion in Niigata to create sake products, and share them with everyone worldwide.
5. "Brew for future" is the main part of Tsunan's philosophy. Can you tell us more about that?
In terms of sustainability, water is the most important part I think. Brewing sake takes enormous amounts of water. From washing and steaming rice, cleaning all the equipment as well as the fermentation stage. There is no doubt that the water cycle impacts our lives. So as a company, our priority for ensuring a sustainable water cycle is improving our rivers by preventing pollutions. We're responsible for controlling Tsunan water, as a sake brewery.
As our challenge, we aim to create a farm to glass experience with our artisans brews made with seasonal and organic ingredients. With a core mission, "Brew for future", our sake is more than just a drink, it is a circular lifestyle. I believe our sake glass experience connects people to their environment and everyone plays a role for the circular future.
6. What is your initial goal as a sake brewer?
To be a professional sake brewer, I need at least two years of experience in order to apply to take the second-grade certification test called , and seven years in order to take the first-grade certification test. First of all, I want to pass the brewing technician exam the first time.
The best thing about sake is that the flavour deepens as it matures, and it pairs well with food. I love fermented food and sake food pairing. My dream is to gradually become a brewing expert who can brew and express whatever I want.
​​
Up next in our Interview with a Niigata Sake Brewer series: Kabasawa, CEO of Tsunan Sake Brewery.
About Tsunan Sake Brewery
"Brew for future ~共生する未来を醸成する~"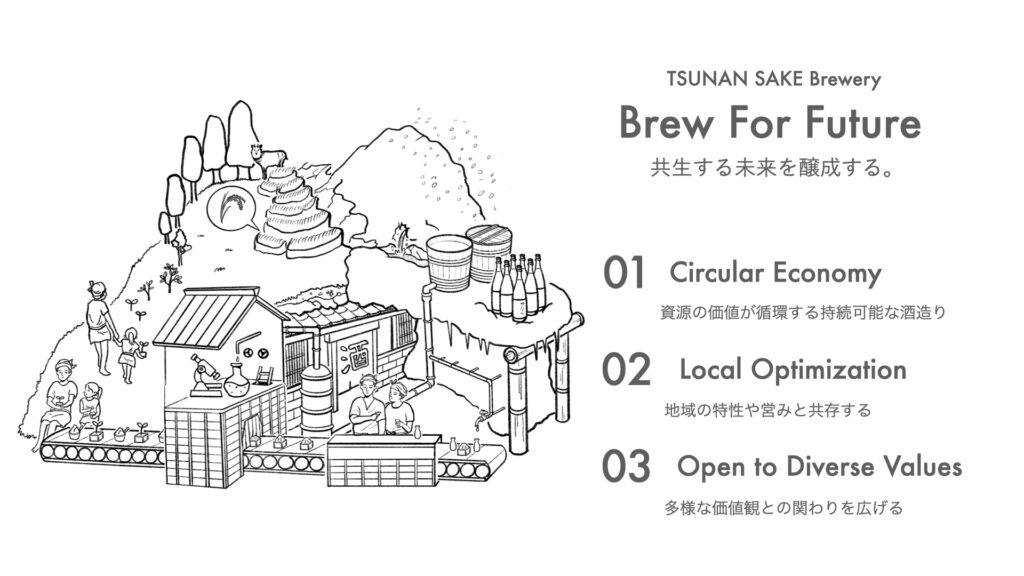 New sustainable concept "Brew for future" by Tsunan Sake Brewery in Niigata
Founded in 1996, Tsunan sake brewery is the maker of quality ethical sake.
Our mission is to achieve the new lifestyle, living with Sakagura.
For more information, including the products, visit Tsunan Sake Brewery
Tsunan Sake Brewery Online Store
You can oder directly from this online store, as well as internationally.