(Head office: Tsunan-cho, Naka-uonuma-gun, Niigata Prefecture, President: Atsushi Kabasawa, hereinafter referred to as Tsunan Jozo) has started a project to produce sake by horse cultivation in April 2020 with Sangomaisha (Tsunan-cho, Naka-uonuma-gun, Niigata Prefecture). TA-ZIN-BA White, a terroir sake brewed with rice produced by horse cultivation, was featured in The New York Times Style Magazine: Japan.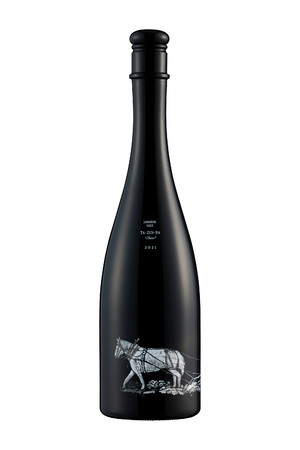 Japan's first sake 'TANINMA', nurtured by Japanese terroir through horse farming - T JAPAN:The New York Times Style Magazine Official Website
What is the ❒Three Horsepower Company?
Sanbari Kisha Ltd. provides technical training and guidance in agriculture, forestry and livestock farming that makes use of animal power, such as horse transport and horse ploughing, and through practical and awareness-raising activities, conducts projects and business support that contribute to regional revitalisation and regeneration by making the most of regional and resource characteristics, and contributes to the succession and development of traditional techniques and a sustainable society at large. The organisation is engaged in the agriculture, forestry and livestock industry, processing and distribution of products, production and sale of alcohol, and training, trading and rental of horses.
What is ❒[TA-ZIN-BA]?
Spring 2020. Sake brewing by "horse cultivation" began in Tsunan, Niigata Prefecture, led by Kei Iwama, one of the few horse farmers who has inherited the dying skills of horse carrying and horse cultivation. Horses plough the fields with people, graze on the local grass and return the horse manure to the fields as fertiliser. The only sake that uses pesticide-free rice suitable for sake brewing, Gohyakumangoku, which is cultivated by the trinity of rice paddies, people and horses, and that brings the splendour of Japan's original landscape and traditional culture to the world, is TANJINMA.
In the wine world, soil that makes the most of local flavours is called 'terroir', and soil that is richly endowed with the bounty of mountains and water, and that has accumulated its original flavour through repeated horse ploughing, can truly be called Japan's world-class 'Japanese terroir'. The soil can be called Japan's world-class "Japanese terroir". The rice from this Japanese terroir is used to make sake at TANJINMA.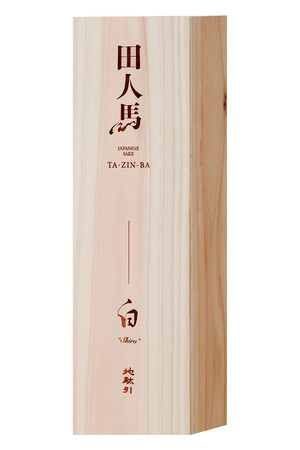 ❒ Product information.
~Kumanma Tada
Junmai Daiginjo reminiscent of clear streams flowing through the mountains and soft, delicate snow, brewed by Tsunan Brewery, a local sake brewery in Tsunan town where the plots are located, using polished techniques.
Ingredients: Rice (domestic), rice malt (domestic)
 Raw Material Production Location Jinan Production 5 million stones 100% use
 Rice concentrate 50%
 Sake making Junmai Daiginjo
 17% alc.
 Year of manufacture March 2021
 Brewer Tsunan Brewery Co.
 Content 720ml
Iwama, Kei Profile.
Born in 1978 in Tono City, Iwate Prefecture, she became interested in horse transport at the age of 23 and learnt the technique under two veteran horsemen, Moriji Kikuchi and Katsuyoshi Mami, who were active in Tono at the time. While working in agriculture and forestry, he established the Horse Carrying Association with the aim of passing on the horse carrying and horse cultivation techniques to future generations and introducing people to life with working horses. In 2020, he established SANMAHAISHA Co. Ltd. in 2020. He is taking on the challenge of a project to produce sake from sake rice cultivated with horse ploughing and grown without agricultural chemicals, and is also taking on the challenge of creating opportunities for horses and people to work together. He is also making efforts to contribute internationally by providing guidance on techniques for utilising livestock power, including horse farming in West Africa.
2011 Winner of the British Horse Carrying Skills Contest, Single Category
2012 Iwate Horse Racing and Horse Culture Award
2012 7th place in the single division of the European Horse Transport Championships
▷Product purchase page
https://tazinba.jp/product/shiro/
[On Tsunan Brewing's brewing process].
The Tsunan Brewery, located deep in the mountains of Tsunan, a region of heavy snowfall, receives an abundance of the blessings of the snow and the earth, and produces sake with a powerful yet gentle flavour that has the power of nature stored in it.