Tsunan, Niigata (June 23rd, 2022) — Tsunan sake brewery is proud to announce the launch of "Yukikamoshi", its newest sake brand brewed with Niigata snow in Japan. With a core mission "Brew for future", Tsunan is more than just a Japanese sake, it is a lifestyle. Proudly rooted in Tsunan, our sake embodies the spirit of coexistence and the remarkable quality found in the region.
I'm asking 7 questions to Mr. Atsushi Kabasawa to find out more about his sake mission and vision statement, the sake culture in Niigata, and what he has planned for the future.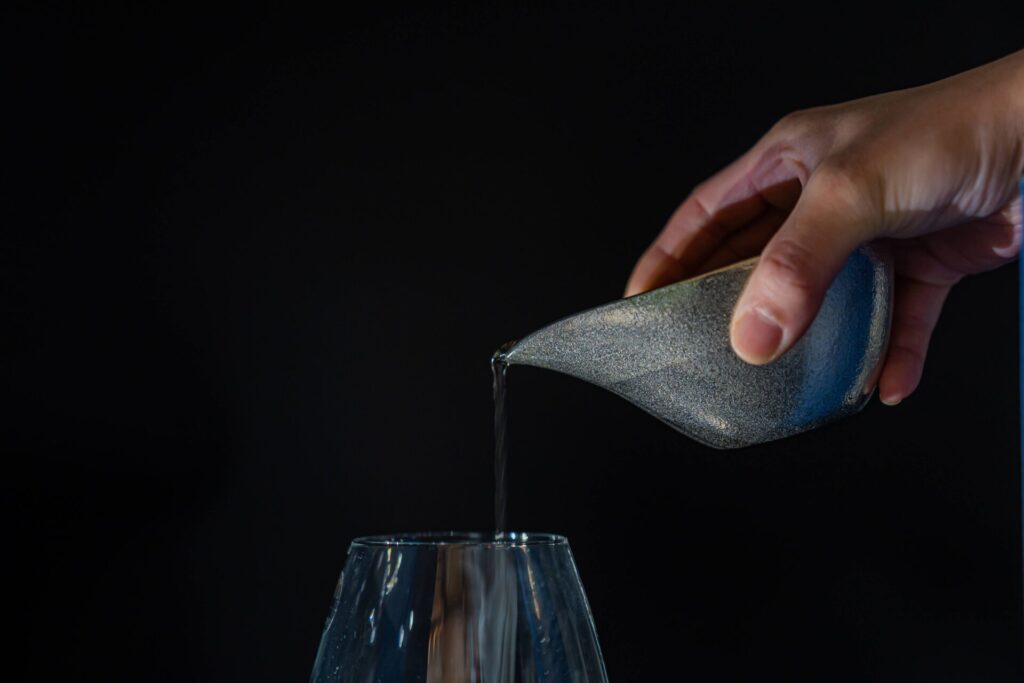 The results from Niigata snow meting water
1.Can you explain what is "Yukikamoshi"? 
We have a limited edition sake brewed only during the snow season. The brewers from Tsunan carefully brew the locally grown Gohyakumangoku rice and used melted snow water, and the result in this "Yukikamoshi".
We pay close attention to both rice and water— but especially water. Tsunan area is known for accumulating over 13 feet (about 4 meters) of snow per year, affecting the brewing process in several ways. First, the snow melt water from the mountains creates an ideal climate for growing rice, one of the primary ingredients in sake. That same water source is used in the brewing process. That makes brewers easy to control microorganisms in a tank. The consistently heavy snowfall acts a natural air purifier, ensuring that the water is mostly free from the impurities, germs, and pollutants that can have a significant negative effect on the final product. Lastly, sake is made up with 80% water. The purity of water is a very important subject.
In termes of rice, I prefer using locally grown rice and I believe it's an important point for brewing the quality sake. Some people say Yamada Nishiki are the best in Japan, however from a technical point of view, we found Gokhyakumangoku best suit in Niigata prefecture. Since Gohyakumangoku is a hard-grain rice, it usually results in a dry sake, but if our Toji works, the fruit-like taste comes out. The taste is rich and has aroma like banana and apple, and has a deep, slow, full-bodied flavour and allows you to fully appreciate the beauty and richness of Japan.
2. I'm curious to know why you have a range of sake with serows(Capricornis crispus) labels? 
This label is a motif of a serow(Capricornis crispus) and it's representing everyday life in Tsunan. Even Japanese,I guess most people have never seen this animal. Japanese serow are solitary creatures and they only inhabit a place that is surrounded by beautiful pure nature, so this makes it difficult to happen across them by chance in the forest. But here, you can see Japanese serows in their natural environment like natural things. The feeling is priceless. I want people to have that kind of moving experience, and decide the serows labels.
3. How do you define Niigata sake?
 Throughout the centuries, the people in Niigata have survived the harsh winter risking their lives. It's important for us to shovel the snow off to live, and of course, it's easier and faster if people do the work together. After working long hours, the people had a drink to express their gratitude. "Okagesama-de (Thanks to you)". In Niigata, sake is a social lubricant and is consumed for its social effects, showing appreciation for others.
Recently, there are about 90 sake breweries in Niigata. Overconcentration of sake consumption was expected, but it didn't happen. It is a work of folklore that demonstrates Niigata's values and mode of living. We have known the importance of appreciating others and it's a custom that can still be seen in this day and age. I think it's a blessed area for sake brewing because the local climate and culture has a great influence on the sake.
4. Sake has had a long, difficult period competing with wine and beer. Do you think it's turned a corner?
I'm optimistic about the sake market. It is assumed that 5% of Japanese love to drink sake, and the 900 sake breweries have been struggling for market share among falling demand in the domestic market. Where do you see the markets going? I think the future for sake is bright. Because sake has the potential to be a tool that enriches others' lives, like the people in Niigata.
Due to the current situation with COVID-19, it has increased new demand for sake beverage business. One of them is the camping market. We sell "GO POCKET", a pack-filler Japanese sake for campers, especially in Hong Kong. I'm really glad that our sake works as a tool to enrich others' lives beyond country, cultural, religious, gender and generational differences.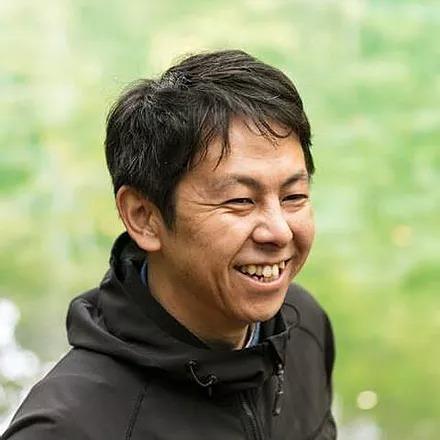 Tsunan Sake Brewery CEO Atsushi Kabasawa
Up next in our Interview series: Tsunan Sake Brewery CEO Kabasawa 2/2. Mr.Atsushi Kabasawa is working to bring a new sake market to the Japanese beverage & outdoor industry. I'm asking a little bit more about him.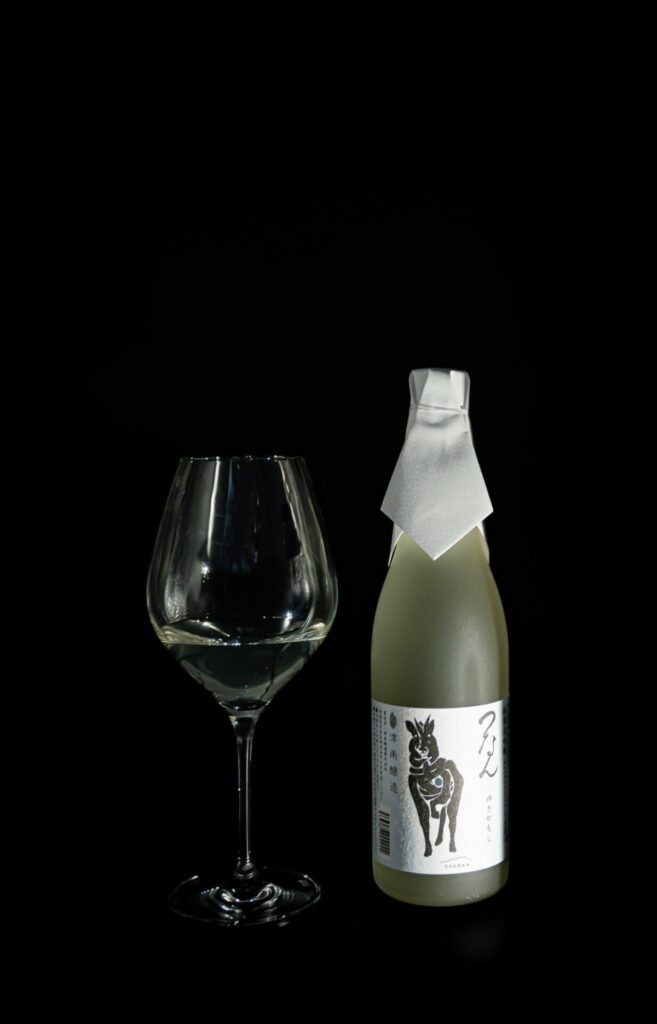 "Yukikamoshi" by Tsunan Sake Brewery
< SPECIFICATIONS>
▷Sake Style: Junmai Daiginjo-shu.
▷Rice polishing ratio: 40%
▷Ingredients: Rice (Japanese), Rice koji (Japanese)
* All rice is from Tsunan, Niigata Prefecture.
▷Alcohol content: 15%.
▷Content: 720ml
More details of "Yukikamoshi" can be found at
You can oder directly from this online store, as well as internationally.
"Brew for future ~共生する未来を醸成する~"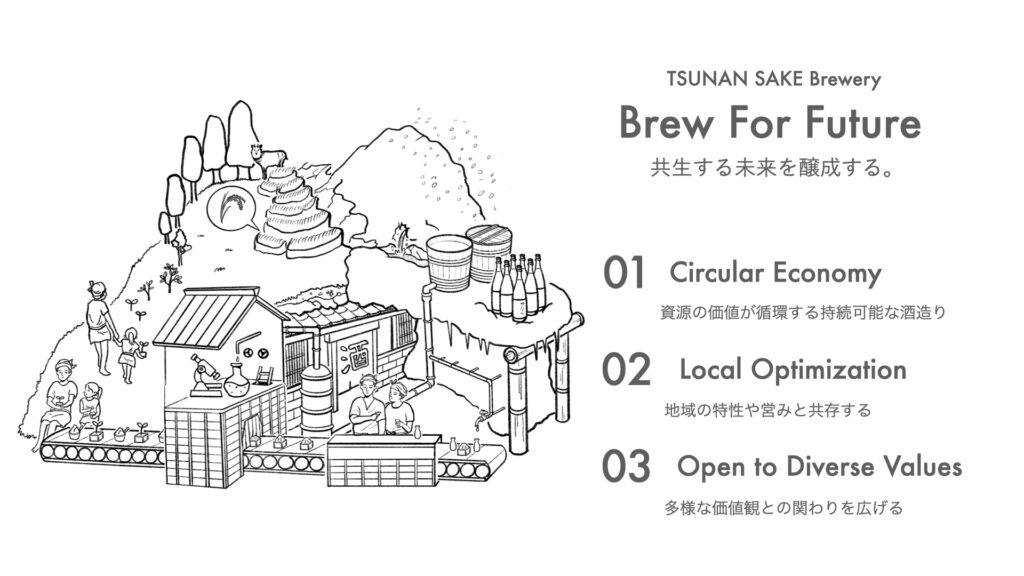 New sustainable concept "Brew for future" by Tsunan Sake Brewery in Niigata
Founded in 1996, Tsunan sake brewery is the maker of quality ethical sake.
Our mission is to achieve the new lifestyle, living with Sakagura.
For more information, including the products, visit Tsunan Sake Brewery