What image do you have of sake lees?
'I don't eat much, so I don't really know.'
'Sometimes I just make sake lees soup or amazake...'
'I hear it's healthy, but I don't know how to cook it, how to eat it.'
Some people may have that image. But sake lees is great for your body, increasing the density of collagen in your skin and containing ingredients that regulate the intestinal environment!
This time we would like to introduce the nutrition and benefits of sake lees, which are so good for the body.
What is sake lees?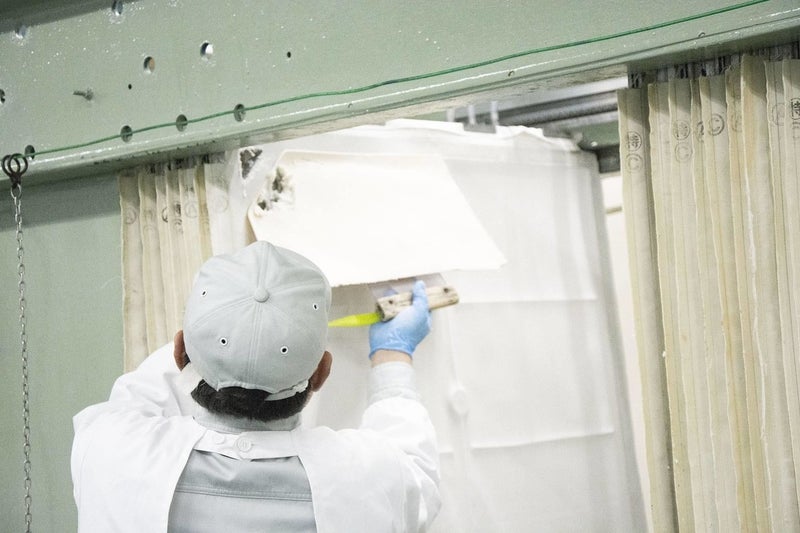 Sakekasu is the solid material left over when the moromi of sake is pressed. The liquid made by fermenting rice, rice malt, sake mother and brewing water in a tank is called 'moromi'.
In other words, sake lees, which are made by squeezing the 'moromi', the essence of sake, are full of rice and yeast components.
advertisement
The benefits of sake lees for your body
Sake lees pressed in this way have many pleasant ingredients. It is said to be effective for beautiful skin, anti-ageing, improving the intestinal environment and preventing anaemia. Let's take a look at what ingredients are present and what role they play.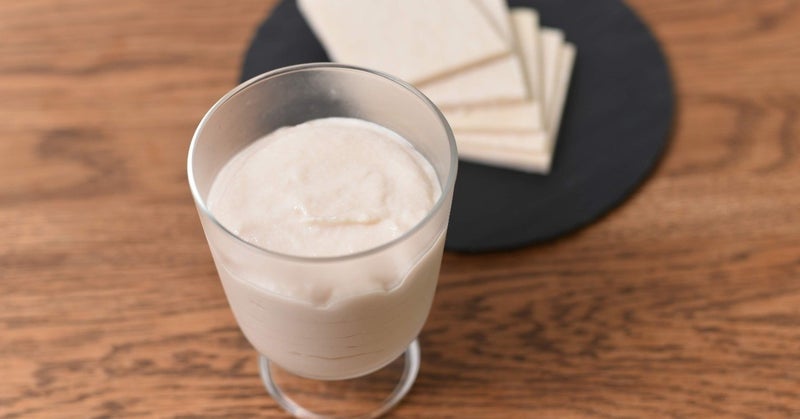 Sake lees contain ' α-EG ', a flavour component that forms the taste of sake. α-EG is one of the components of sake lees produced by enzymes derived from koji, and was proven to increase the density of collagen in the skin in a joint study conducted by Kanazawa Institute of Technology and Kurumada Shuzo in 2017.
(Reference notes: https: //www.kanazawa-it.ac.jp/kitnews/2017/0913_ozeki.html )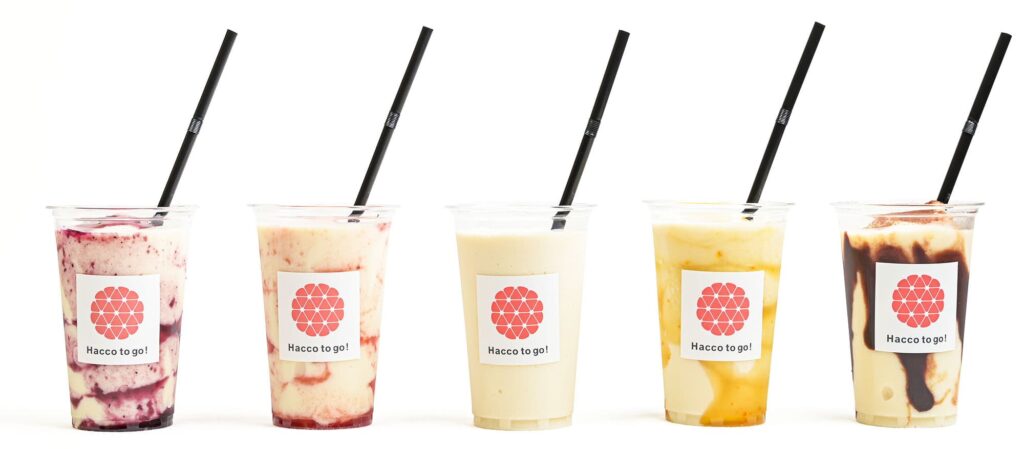 Sake cake also contains 'instant protein', a protein that acts like dietary fibre.
Resistant protein is a protein that absorbs fat from the stomach and makes stools smoother. Some staff members say they used to have to take medication to have bowel movements, but after drinking a fermented shake at the new Hacco to go! in Niigata Station, they started having them naturally. How well it works depends on the individual, but it seems to play a role in regulating the intestinal environment.
Folic acidis alsogood for anaemic women.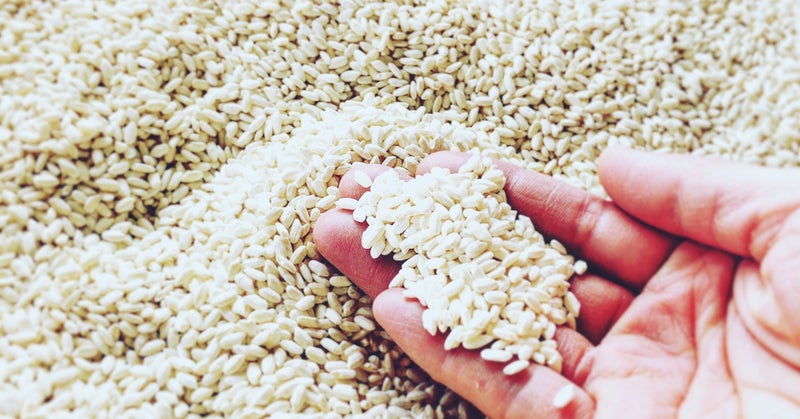 Folic acid is said to be necessary for anaemia, a condition in which the number of oxygen-carrying red blood cells is reduced.
According to data from the National Institute of Beverages Research, sake lees has about 2.5 times the amount of folic acid as spinach. It is likely to become an indispensable food for those suffering from anaemia.
Reference notes: https: //www.nrib.go.jp/data/kouen/pdf/49kou03.pdf
Kojic acid, a skin-brightening ingredient used in skincare products.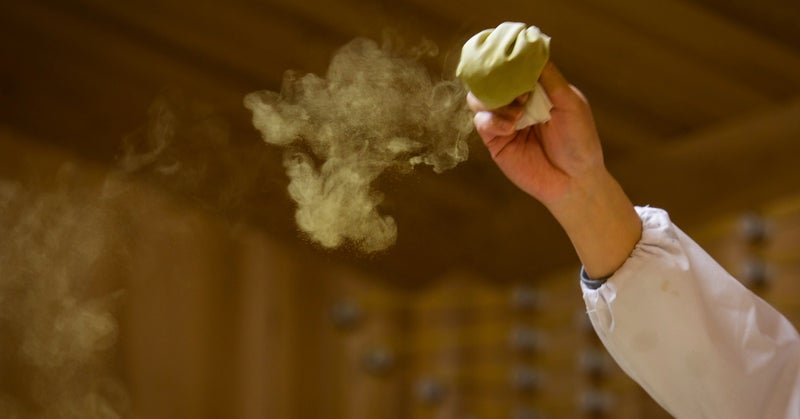 Kojic acid, a skin-brightening ingredient, is produced by the koji bacteria used to make sake.
Kojic acid is said to have the effect of making skin clearer, fading blemishes and reducing inflammation that causes skin ageing, such as wrinkles and sagging. Based on these research results, some cosmetics incorporate 'kojic acid'. If it is expected to have such beautiful skin effects, you may want to try it right away.
'Ferulic acid' is attracting attention as an Alzheimer's disease preventative.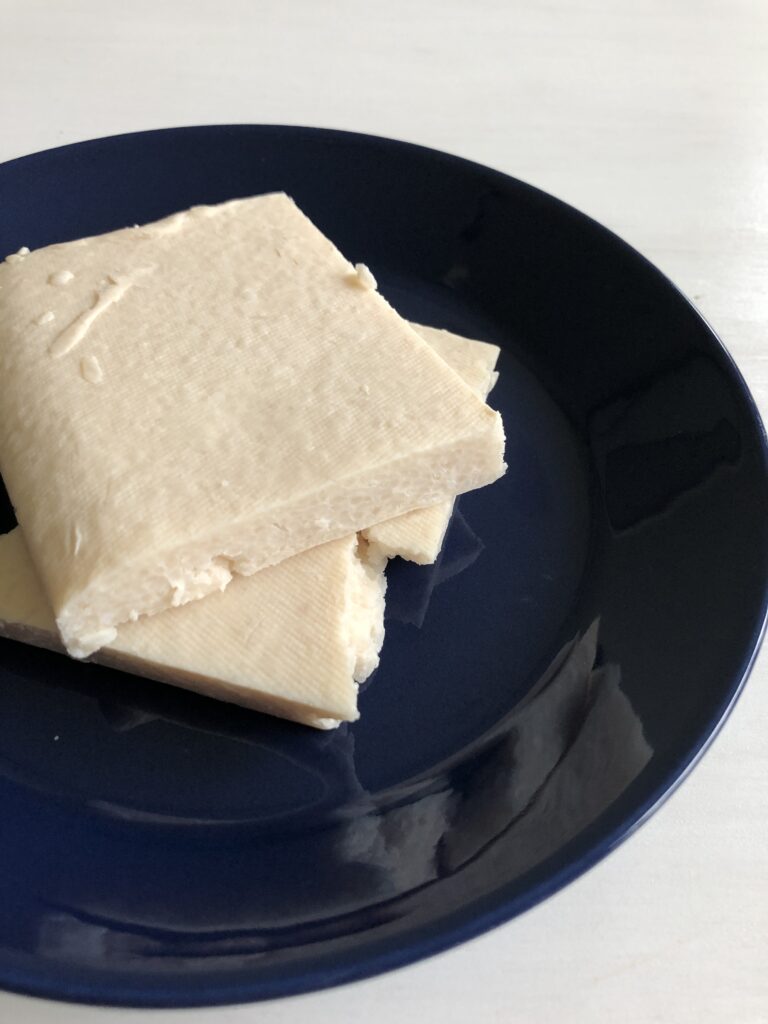 According to the 2009 White Paper on the Elderly, by 2025, one in five people aged 65 and over will have dementia or pre-dementia. Alzheimer's disease accounts for more than half of the diseases that cause dementia. For those of us living in the modern age, dementia is one of those diseases that can happen to anyone!
An ingredient that is expected to prevent such dementia is ferulic acid, which is found in sake lees. Recent research has shown that it has the effect of decreasing the accumulation of phosphorylated tau protein, which is one of the causes of the onset of dementia. Seems pretty good value for money that taking in sake lees can both beautify your skin and help prevent dementia!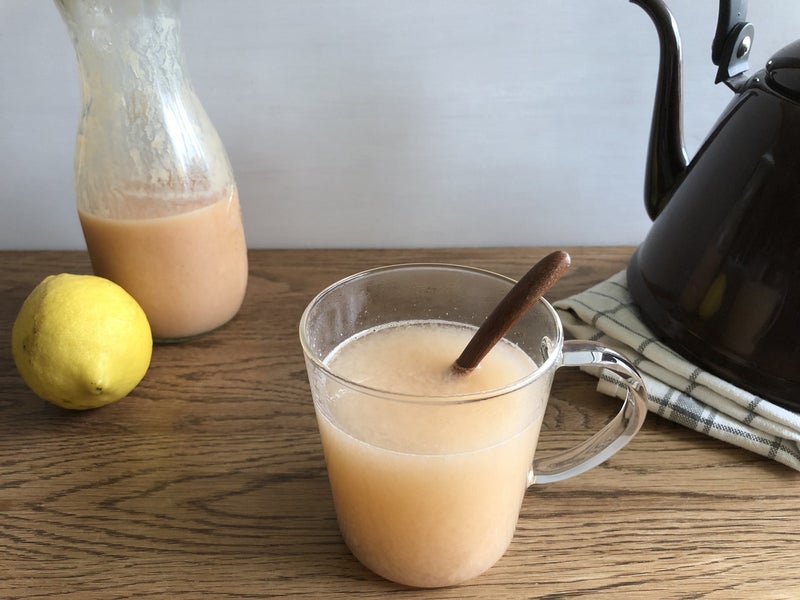 Sake cake also contains ' S-adenosylmethionine ', which is expected to have an effect on depression. Moreover, ' S-adenosylmethionine' is not found in ordinary foodstuffs. Only sake lees and nigori sake can be taken in food. However, it has been reported that the content of ' S-adenosylmethionine' in nigori sake is extremely low compared to sake lees.
So the most efficient way to get ' S-adenosylmethionine' in food is to consume sake lees.
Reference: Journal of the Society for Biotechnology, Vol. 97, No. 10, "Investigation of the inhibition of ageing and activation of brain functions by the fermented food 'sake-kasu'".
'Lactic acid bacteria fermented sake lees yoghurt (JOGURT)' for easy intake of sake lees.
Sake lees has so many positive effects on the body. If you can, you want to take it every day to keep your body in good shape. However, it is quite difficult to take sake-kasu on a daily basis. ......
If so, why not try 'Lactic acid bacteria fermented sake lees yoghurt (JOGURT)'?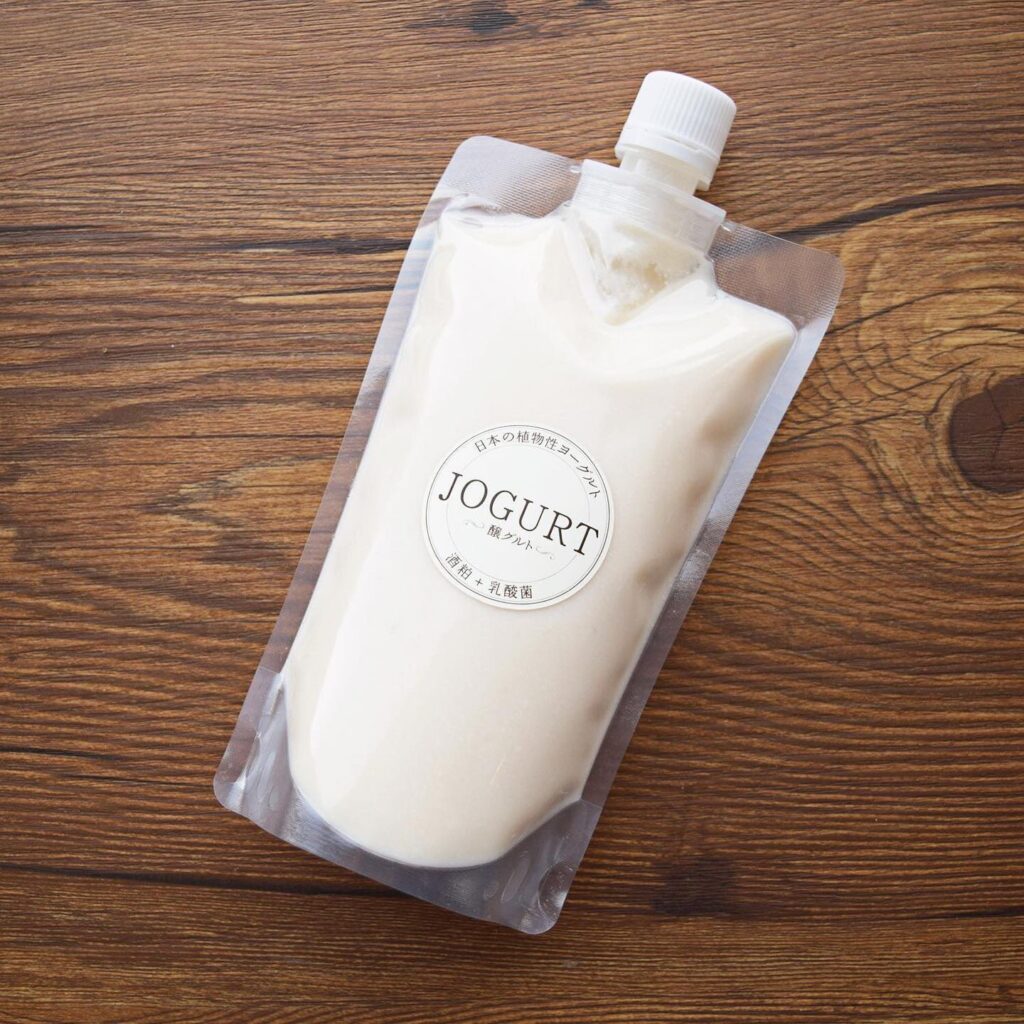 Lactic acid bacteria fermented sake lees yoghurt (JOGURT) is a plant yoghurt made from sake lees. The alcohol is removed by heating the sake lees before lactic acid bacteria fermentation, so people who don't like the taste of sake can enjoy it. It is also available by mail order, so people living far away can easily apply for it.
(*Alcohol residue 1% or less. Consult your doctor if you are allergic to alcohol).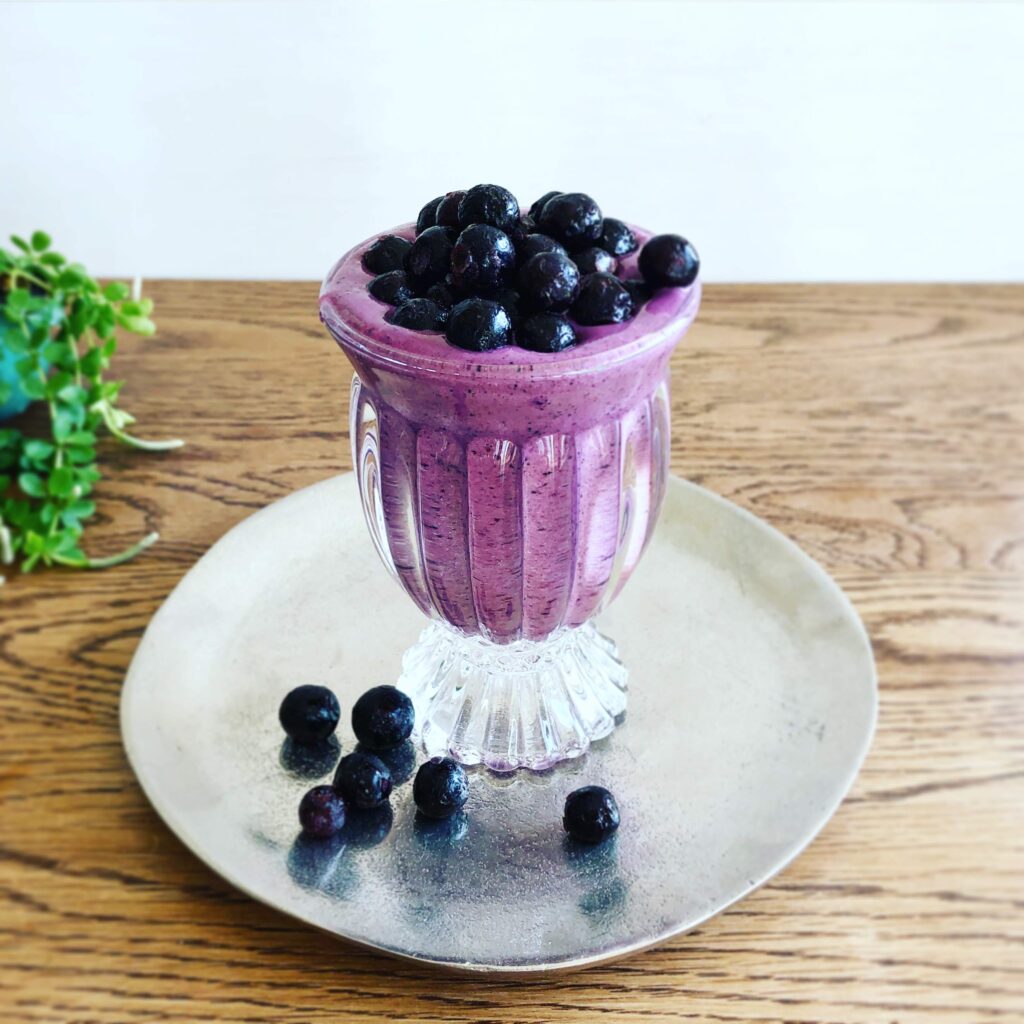 You can use it the same way you use yoghurt! Try it on fruit, in drinks, in smoothies, or in any other way that is easy to incorporate.
Finally.
Sake lees are good for beautiful skin, the intestinal environment and anaemia.
With sake lees in sheet form, it is difficult to know how to cook them, but if they are in yoghurt form, it should be easy to incorporate them into your daily diet.
You too can take in sake lees and have a healthy body.