tokyoIt takes about two hours by bullet train from niigataprefecture to the city of nagaoka. nagaokaOne train stop from the station, miyauchi, is the brewing town of settaya, which has been in existence since the 1800s, about a 10-minute walk from the station.
The area has long been rich in rice, grain and high-quality underground water, which has led to the development of a brewing culture, including sake, miso and soy sauce. There are six breweries that continue to brew unchanged to this day, and this article introduces the sixth and final brewery, Kina Saffron Sake Honpo.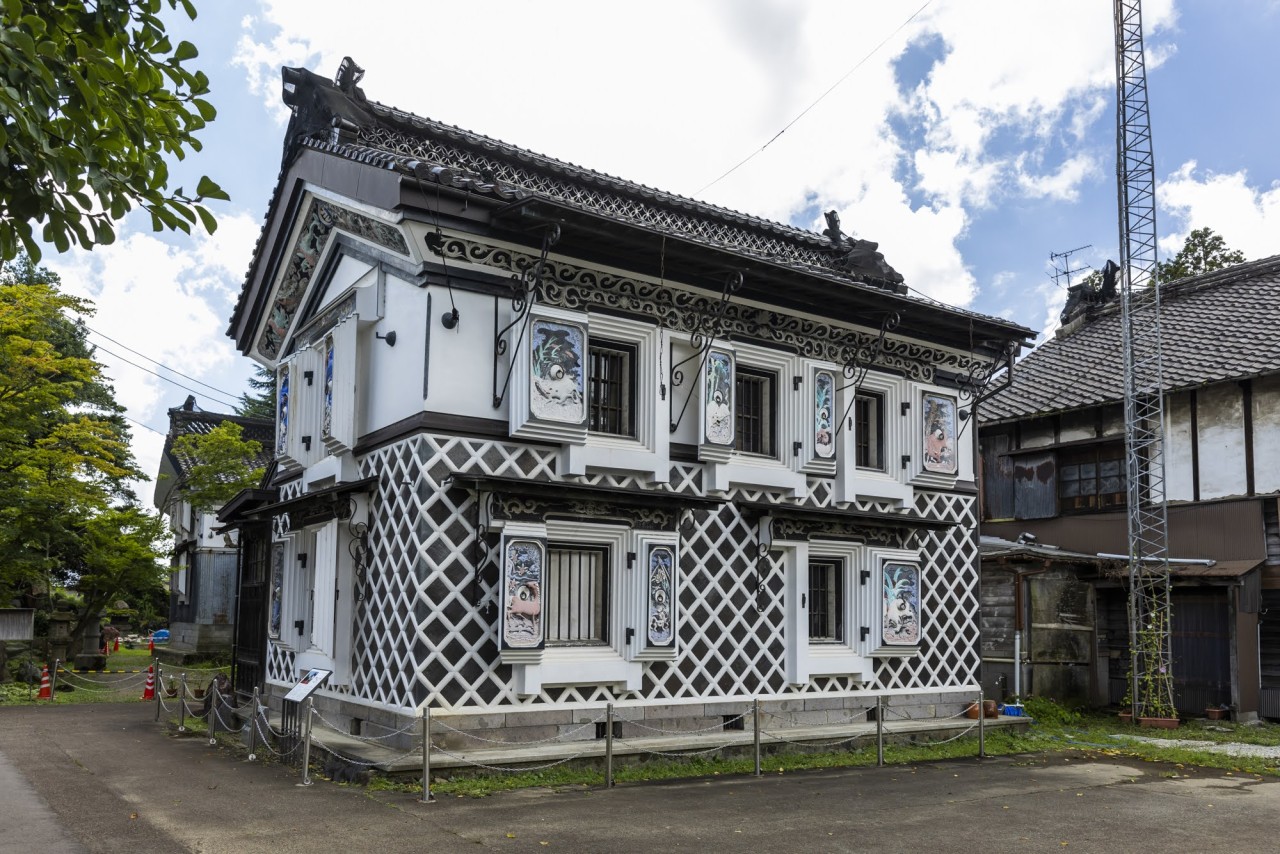 Kina Saffron Sake Honpo was established in 1887.
When you arrive here, what attracts your attention most is the storehouse standing next to the main house, which is decorated with colourful reliefs. These reliefs are known as trowels, a plaster decoration technique developed in Japan that uses a trowel to finish the plaster walls. It is rare to find a warehouse with this much trowelled decoration throughout the country, and it is said to be the best in Japan, as it is well preserved.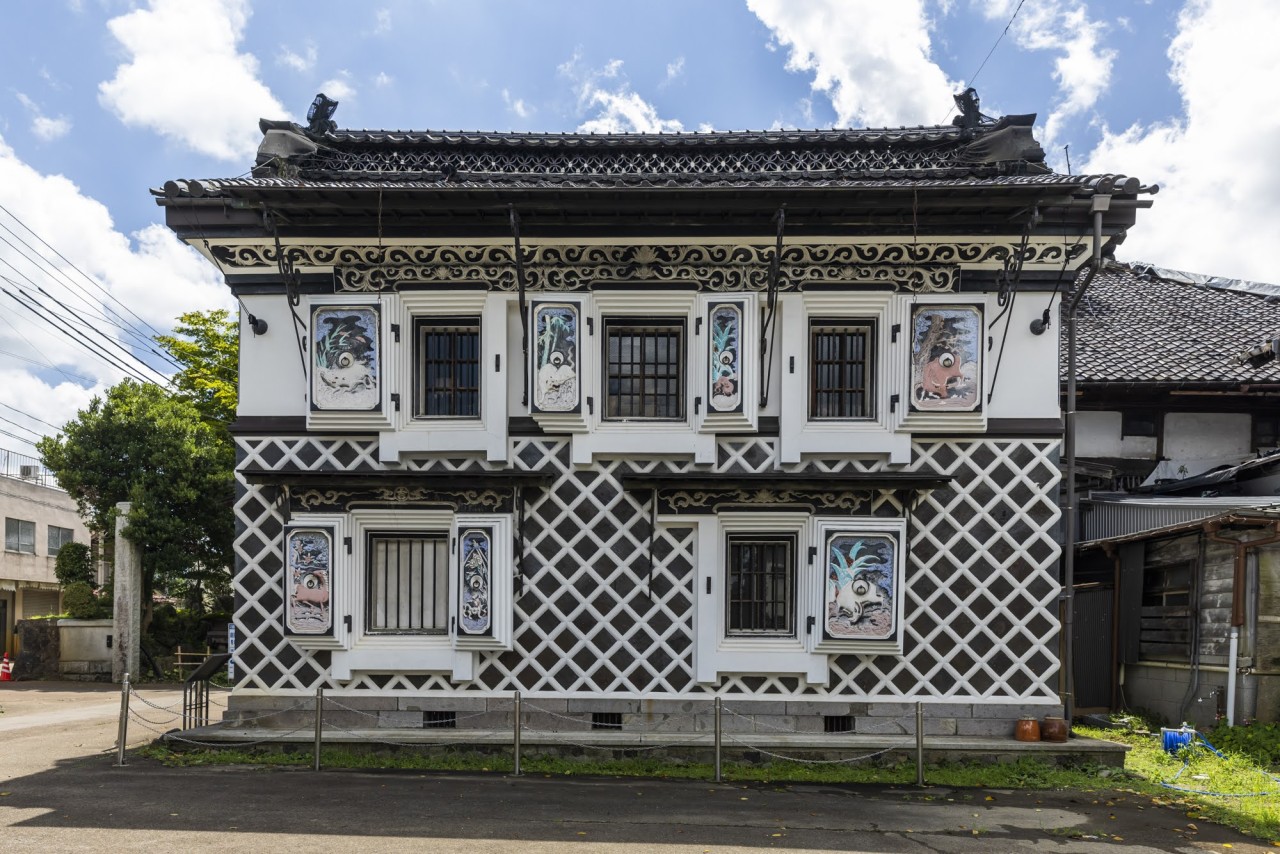 The trowels on the doors are covered with auspicious symbols such as phoenixes, kylins, Ebisu, Daikoku and the twelve signs of the Chinese zodiac. The reason for this lavish decoration is said to be that it was used as a symbol of wealth by wealthy merchants and other wealthy people at the time.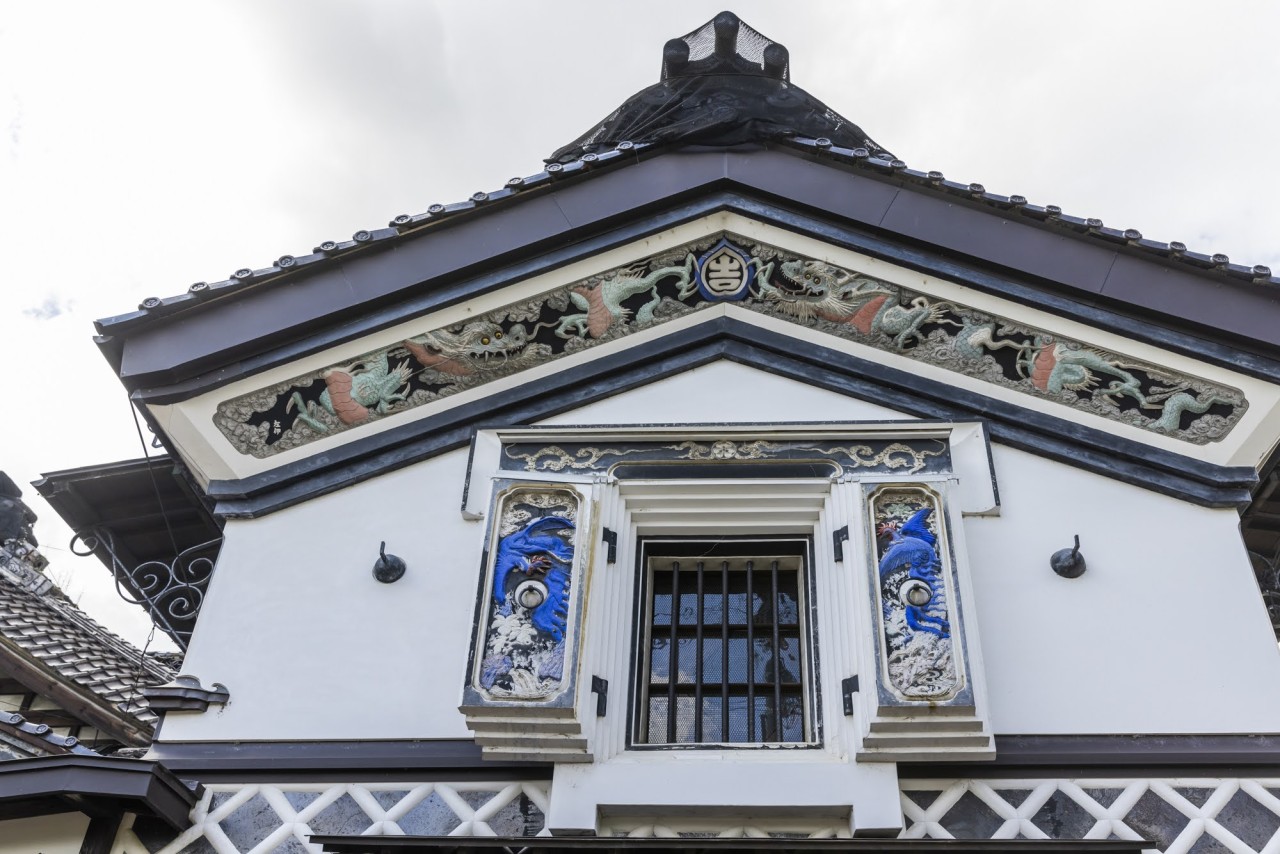 settayaThe owner of this gorgeous 'trowel warehouse' at Nitaro Yoshizawamade his fortune from the production and sale of medicinal liquors such as saffron liquor. The large site also contains 10 other buildings, including a rice storehouse and a separate tatami room, a garden and a stone wall, and is a registered national tangible cultural property.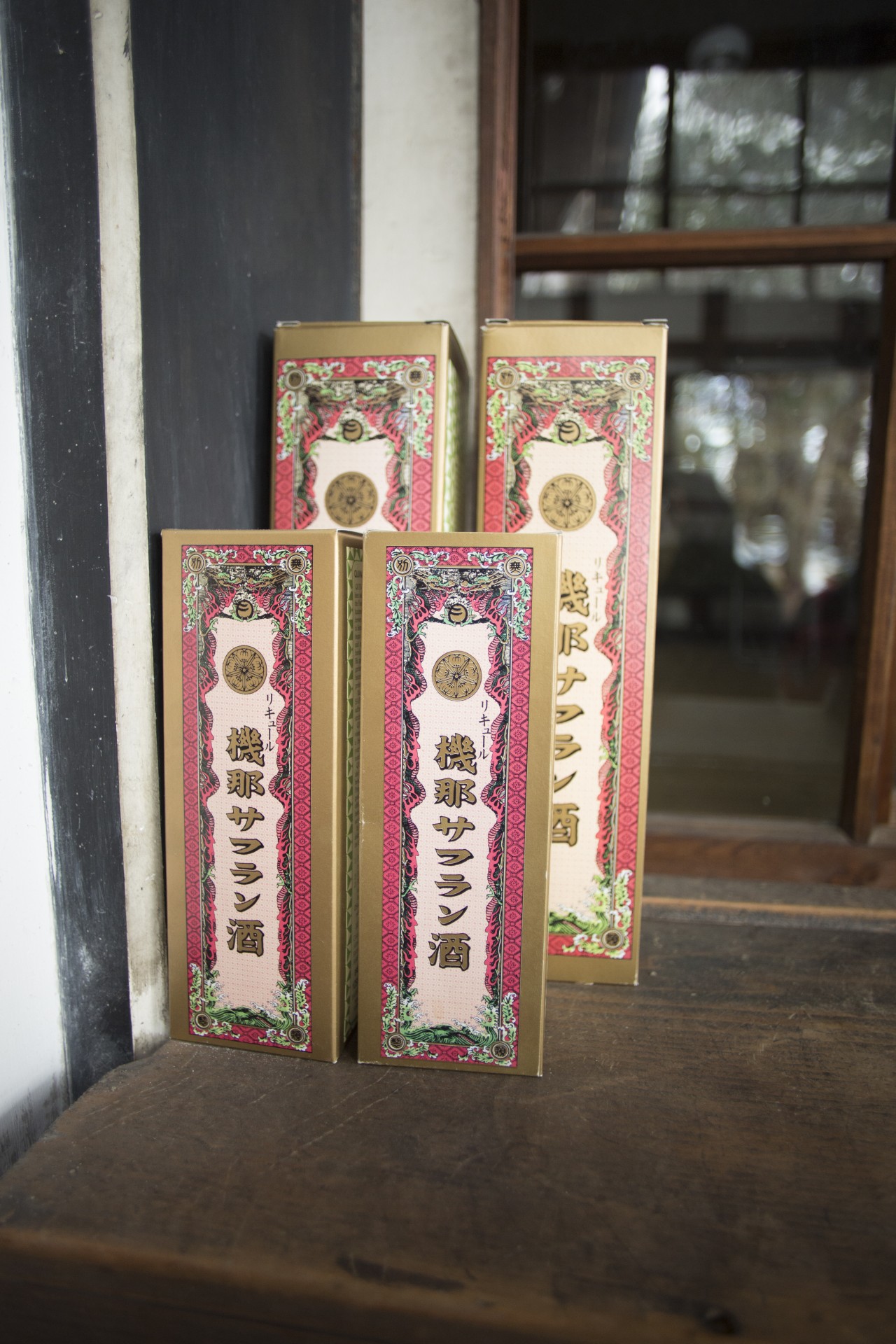 Saffron wine is ... a medicinal drink that dominated Japan at the time.
Saffron is a flower of the crocus genus native to south-west Asia. This medicinal liquor is a concoction of more than 20 different plants and other ingredients, including this noble saffron, cassia and clove. It was particularly popular with women, and word quickly spread and it became a popular product. Today, it is no longer treated as a medicinal drink, but as a liqueur.
The Kina Saffron Sake Headquarters is open to the public on Saturdays, Sundays and public holidays only. The place is very popular in Japan and attracts many visitors from within and outside the prefecture for the trowels and saffron liquor. If you go to the trouble of visiting, it is a good idea to go on an open day.
Saffron sake can be purchased as a souvenir. Enjoy other Japanese alcoholic beverages as well as sake.
About 3-4 minutes' walk from Kina Saffron Sake Honpo is LIS settaya, a renovated warehouse built in 1930, where on the ground floor you will find sake liqueurs, cocktails and other products that show new ways to enjoy sake. settayaStop by LIS settayawhen you visit the