A series of sake travel courses around Niigata Prefecture to help people make realistic sake trips and purchase Niigata sake.
This issue focuses on sake breweries in the towns of Aga, Gosen and Agano, located along the Agano River from the Fukushima border.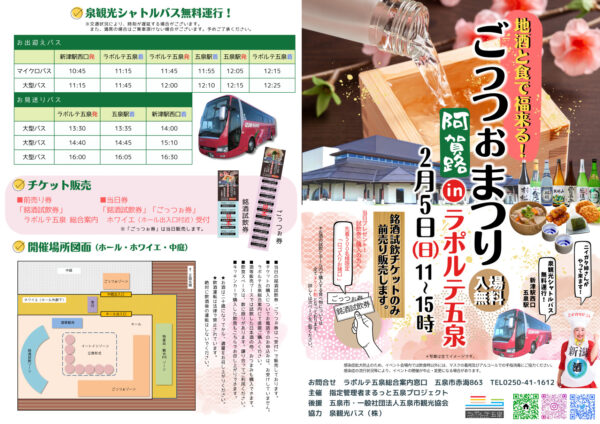 The first event I would like to introduce is the forthcoming local sake event, Gotto Festival Aga Road in La Porte Gosen.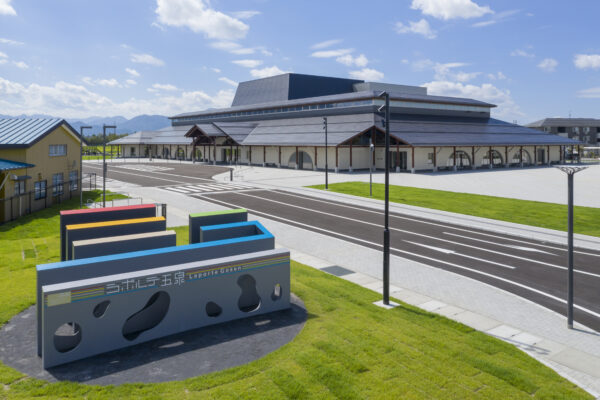 Sunday, 5 February 2023, at the exchange centre complex in Gosen City.LAPORTE GOSEN The event will be held at the
An event where visitors can enjoy the "Gotsu" of Agano Town, Agano City, Gosen City and Nishi Aizu, which are connected by the Agano River and the Aizu Highway.
The sake tasting is ticketed (advance sales also available) and includes sake from five breweries in Aga Town, Agano City and Gosen City, and doburoku from Aga Town. The first 500 people to arrive will also receive a logoed cup!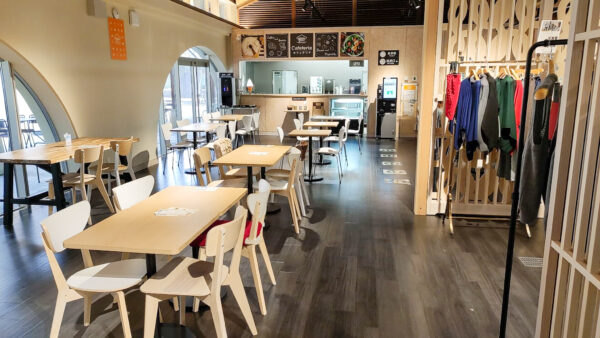 The venue, La Porte Gosen, opened in October 2021 and is a hot spot in Gosen City. It has a multi-purpose hall, cafeteria and a produce shop.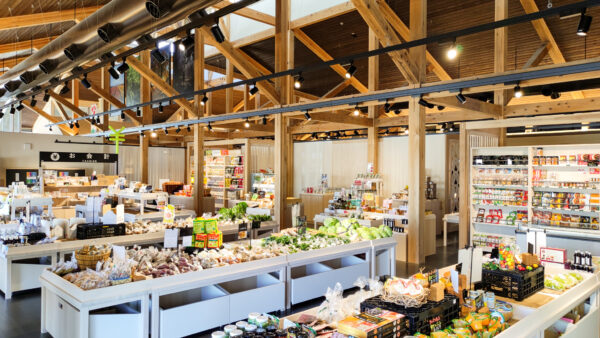 GOSENA wide range of speciality knitwear and silk products, seasonal vegetables directly from farmers and processed products are available. Local sake from two sake breweries in Gosen City is also on sale.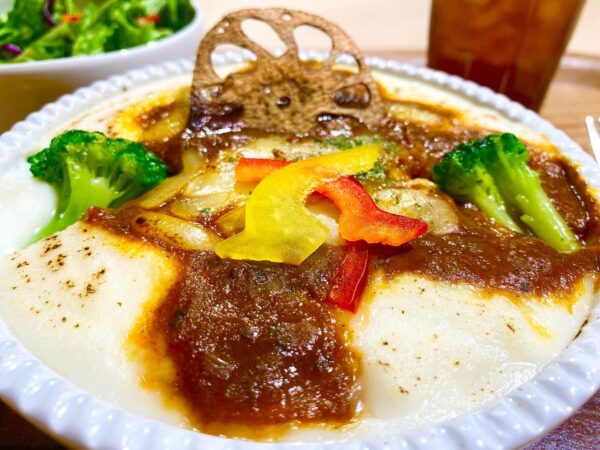 The cafeteria's most popular menu item is the baked curry doria.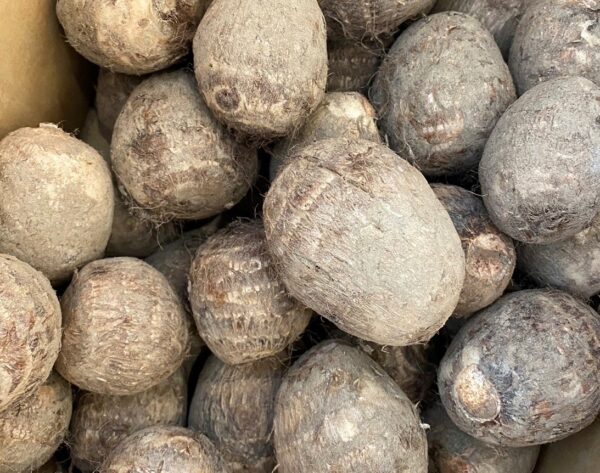 Gosen's brand of taro, KINUOTOME, is almost finished, but taro from Gosen is still available, so it is recommended to buy a local speciality as a souvenir.
Sake breweries in the water village of Gosen
Surrounded by mountains on three sides and known for its clean water GOSENThere are two breweries in the city, Kondo 酒造 and KINSHIHAISake Brewery.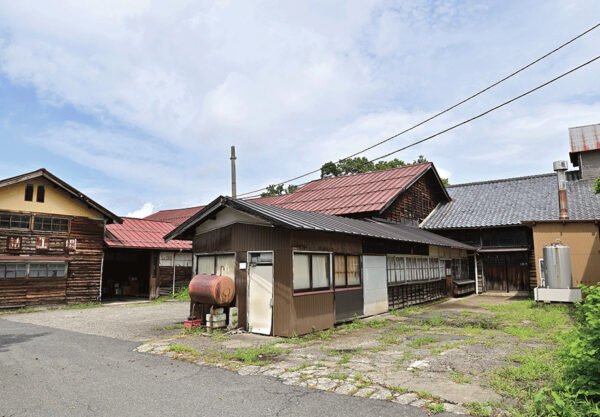 Located about 6 minutes' walk from JR Gosen Station, Kondo Brewery was established in 1865 and its representative brands are SUGANADAKEand KOSHINOKAROKU.

Both are brewed with subsoil water from Suganadake, a famous mountain in Gosen City.

KOSHINOKAROKU" has a good acidity as well as a delicious flavour, and is said to be an excellent match for seafood. It also appears in the manga ' OISHINBO' as a sake that goes well with escargot. I would like to try it.
KOThe brewery is open for tours on weekdays only and by prior appointment.
Another sake brewery in Gosen City, KINSHIHAIThe brewery is located in the former Muramatsu town. It was founded in 1824.
Representative brand name: ECHIGO TOJI.

Although it is far from a JR station, take the Gosen Muramatsu Line express bus from Niigata Station and get off at Muramatsu Station, the last stop. From there it is a 12-minute walk to the sake brewery. Sake brewery tours are not available, but sales are available.

Check out products such as Shiboritate, which are only available during the peak brewing season.
Kinshi-Haii Brewery plans to brew junmai sake this season using Muramatsu Sakura Yeast, which was isolated over two years from last season.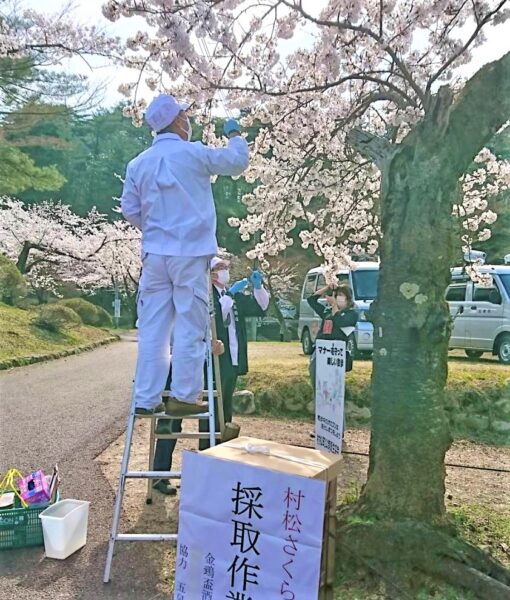 The new local sake, which is unique to Muramatsu and uses yeast extracted from cherry blossom petals in Muramatsu Park, a famous cherry blossom spot, will be brewed from February and 500-700 four-pack bottles are planned to be produced. What will it smell and taste like? It will be interesting to see what kind of aroma and flavour it will have.
On 25 February, the first event to enjoy local sake from the two breweries, ' An Evening to Enjoy the First Shibori of Echigo Toji Suganadake ', will be held. The place is the Garden Hotel Marière. Enjoy a comparison of new sake.
Skunk cabbages, tulips and cherry blossoms adorn the land as spring arrives. Visit sake breweries while touring these landmarks.
Brewery in Tsugawa, where the legend of the foxfire remains.
There are two breweries in the former Tsugawa town of Aga on the Fukushima border: KIRINZANSake Brewery andKAETSUSake Brewery.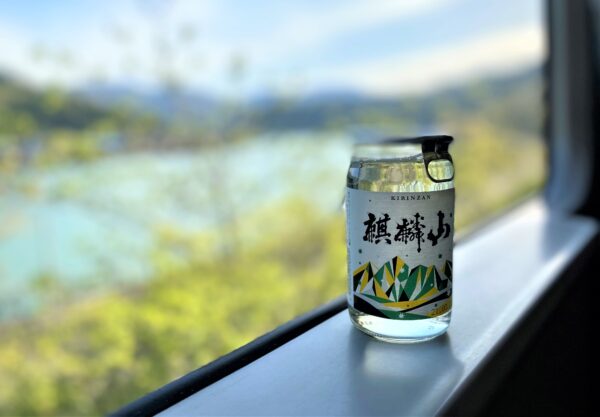 For a sake trip to the Tsugawa region, it is recommended to take the Ban-Etsu-Nishi Line, although the number of services is low. The scenery from the train windows along the Agano River invites travelers to enjoy the journey.
KIRINZANThe brewery and KAETSUsake brewery are almost adjacent to each other and are about 30 minutes' walk from Tsugawa Station.
Head across the bright red KIRINBASHI. Looking out from the middle of the Kirin Bridge towards Fukushima Prefecture, you can see Mt Kirin in front of you, which reminds you of the shape of a Kirin, and the streams of the Tokonami and Agano Rivers merge in front of the mountain. It is a beautiful sight no matter how many times you see it.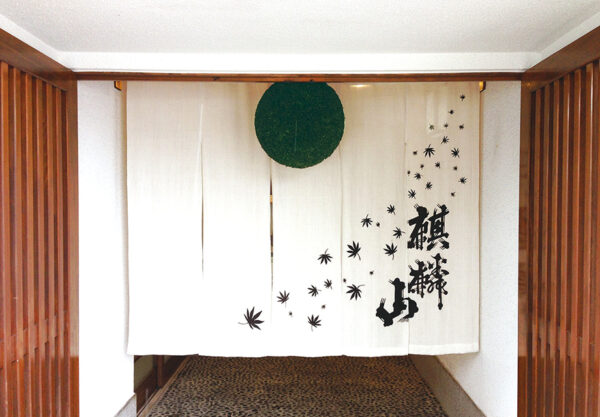 The Kirinzan Brewery was founded in 1843 and its representative brand is Kirinzan. This year marks the company's 180th anniversary.

Light, dry sake such as KIRINZANTraditional Dry Sake, popularly known as DENKARA, has many fans, especially in the local area, as an evening drink.

In addition to the regular sake, the best sake for this season is the freshly pressed, limited-edition sake KIRINZANPotari Potari. One made with the sake rice Gohyakumangoku was released in November, and another with Koshitanrei in January.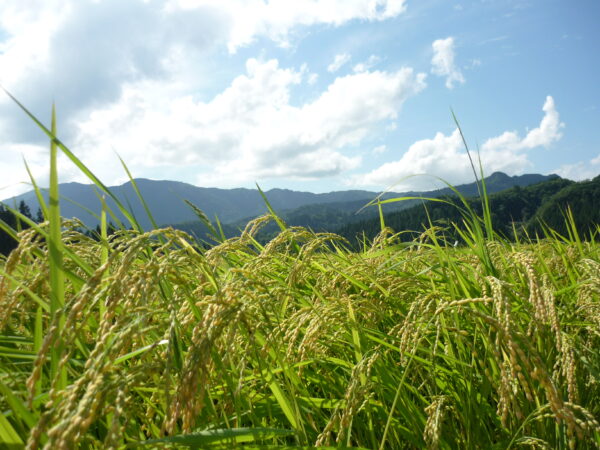 In 2018, Kirinzan Brewery realised its long-standing goal of producing 100% of its rice from locally grown rice in Aga-machi.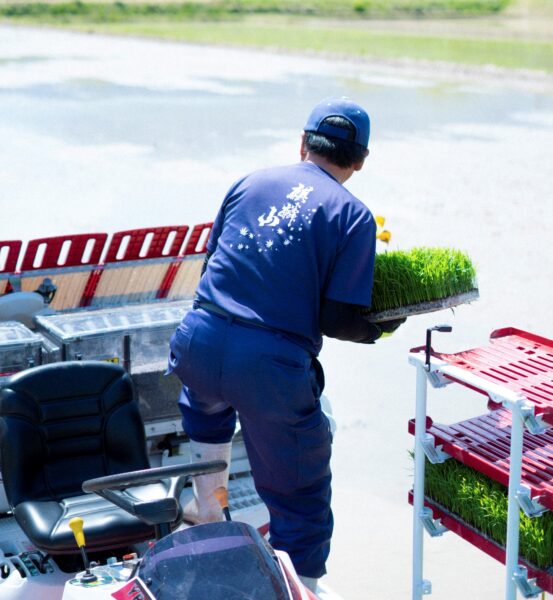 The Okuaga Sake Rice Study Group, formed with producers, and the company's own agribusiness unit are responsible for rice production.
As a first step in the 180th anniversary celebrations, a ' Rice Growing University ' has been set up and is currently accepting applications for the first term of students. Check it out if you are interested.
Sake brewery tours are available only on weekdays from May to mid-September. For more information, check the official website.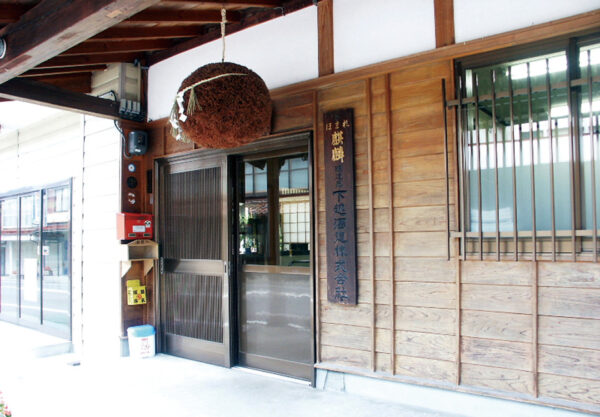 Another sake brewery, Shimoetsu Shuzo, was founded in 1880 and its representative brands include the light, dry Kirin and Homare Kirin.

A new brand, Kambara, is characterised by its flavour and richness, and is gaining popularity among izakayas (pubs) in Niigata City.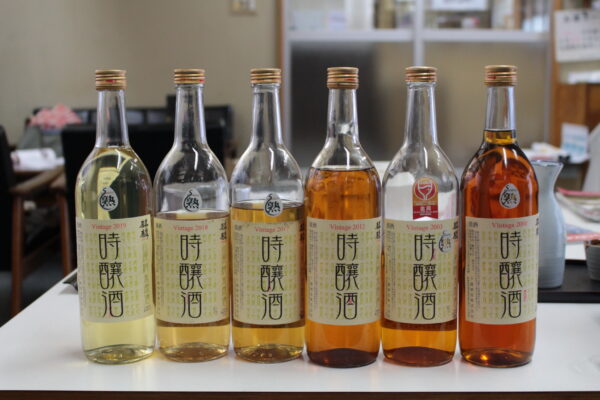 KAETSUThe brewery's high technology is the foundation of its focus on matured sake: the 'Toki Kozo Shu', which has been matured since 2000, is commercialised every year. It has a beautiful amber colour and a deep, brandy-like flavour. The company belongs to the Association for the Study of Long-Term Aged Sake and participates in joint events.
KAETSUSake brewery tours and tastings are available by appointment throughout the year (by arrangement on Saturdays, Sundays and public holidays). Visitors are guided through the brewing process and can compare different types of sake.
It also participates in the Aga Hina Meguri (Hina Doll Tour), which runs until 2 April, so you can enjoy viewing hina dolls along with a tour of the brewery.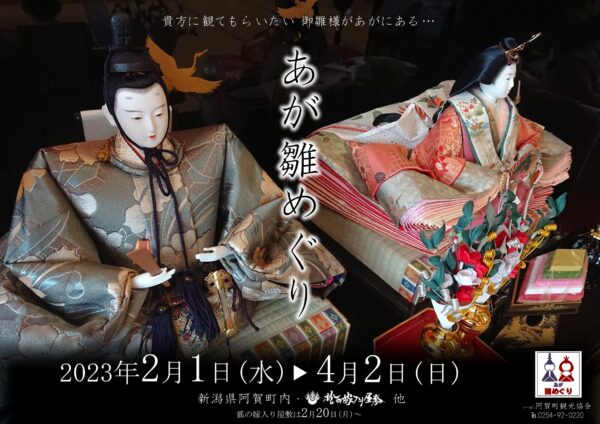 あが雛めぐりのメイン会場となっているのが、2つの蔵から徒歩数分のまちなかにある狐の嫁入り屋敷だ。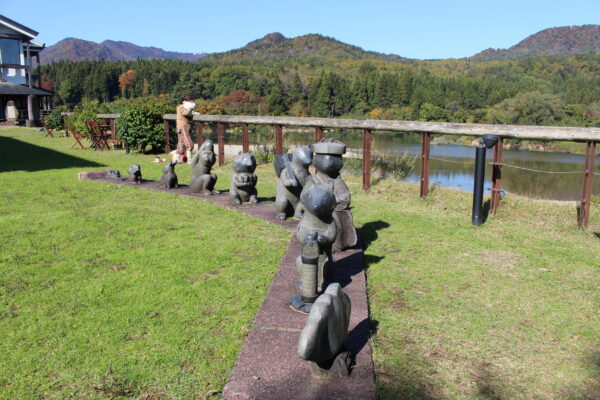 ここでは狐の面づくりなどの体験もできる。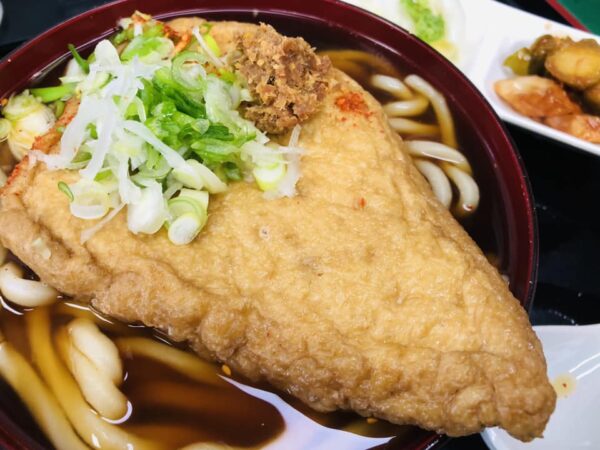 At the facility's Ocha-no-Makutaro, visitors can also taste hearty kitsune udon noodles made with fried tofu from the Araki Tofu Shop in neighbouring Agano City.
KAETSUOne-cup bottles of Homare Kirin from the sake brewery KIRINZANand small bottles (180 ml) of KIRINZANTraditional Dry Sake from the sake brewery are also available, so you can enjoy local sake with udon noodles.
The town of Tsugawa is also home to a diverse collection of shops in a small town, including a malt shop, a pickle shop and a butcher shop selling horse meat that AIZUgives a sense of the town's history as a clan.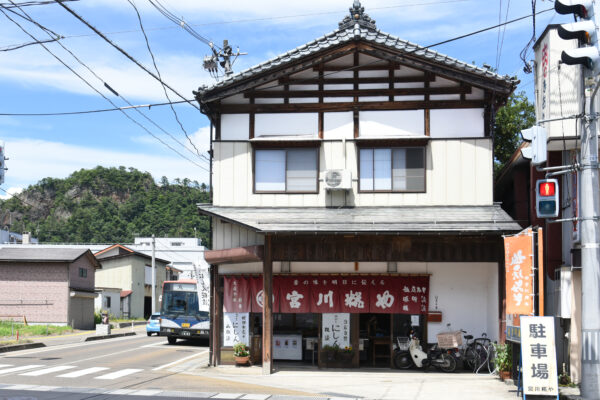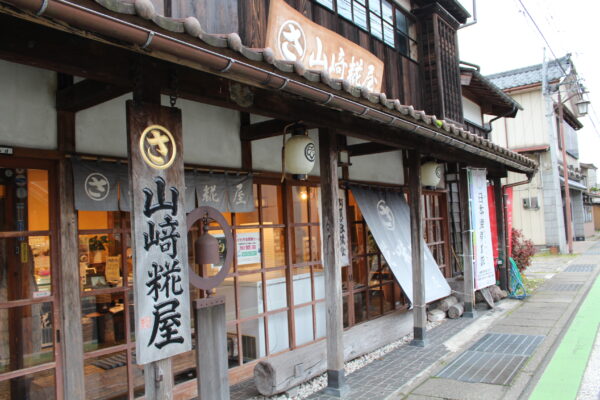 In front of the two breweries is the Bread and Snacks Okuaga Combillery.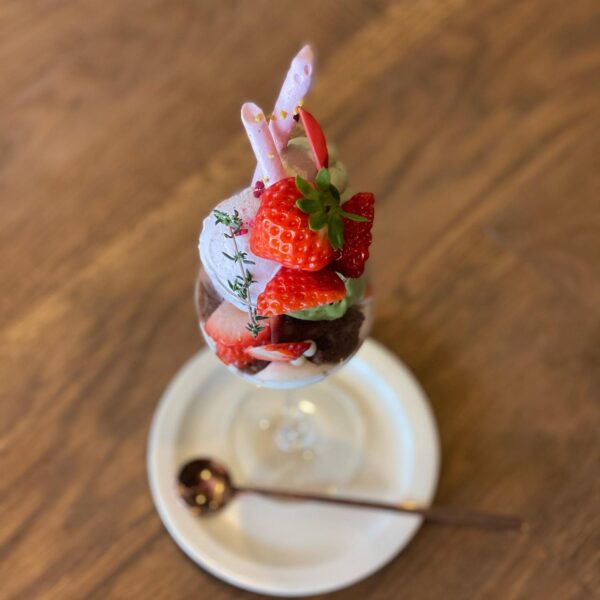 In addition to bread and baked goods that make use of local ingredients, the café also offers seasonal fruit-based sweets such as glass desserts. A good spot for a break.
Three breweries in swan flyover areas.
Three sake breweries are located in Agano City, where Lake Hyouko is known as one of the best swan flying sites in the prefecture.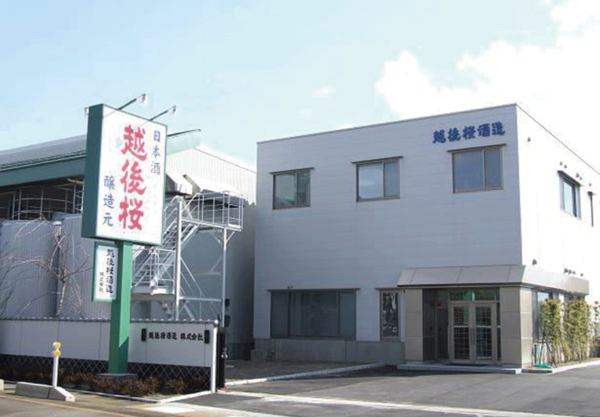 7-minute drive from Hyouko Lake.ECHIGOZAKURASake Brewery was founded in 1890 (Meiji 23) and its representative brand is ECHIGOZAKURA.
Although realistic tours are no longer available following the Corona disaster, the brewery offers hands-on tours using VR goggles.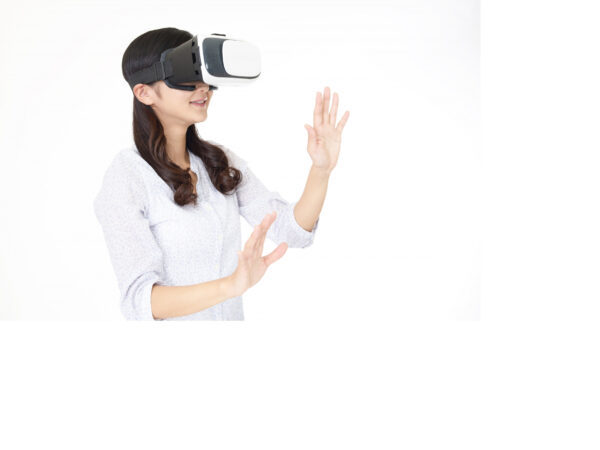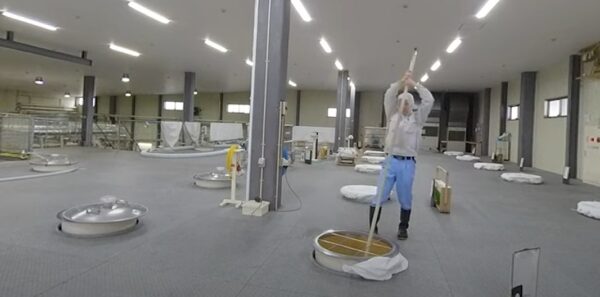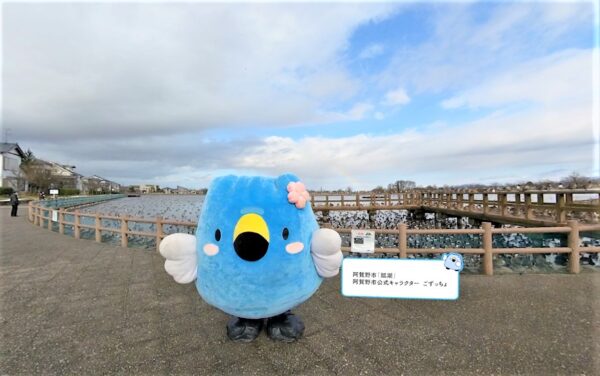 You can enjoy these scenes through goggles. Book your tickets from the official website and go out.
At the shop, you can sample freshly brewed sake from the warehouse. A variety of products can be purchased, including standard and seasonal sake, sweet sake and goods.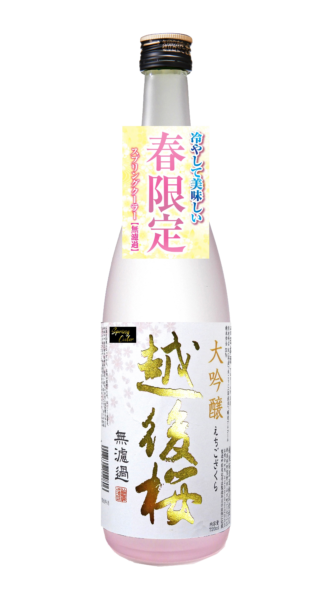 Scheduled for release in February, spring-only Daiginjo-shu.
Located about 25 minutes' walk from Hyouko Lake and about 7 minutes' walk from JR Suwon Station.HAKURYUBrewery was founded in 1839 and its representative brand is HAKURYU. The brewery cannot be visited, but its products can be purchased.

Daiginjo Araibashiri, which many look forward to this season, will go on sale from early February.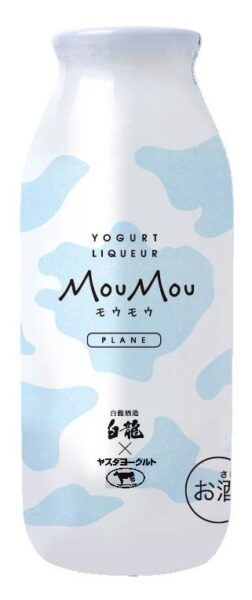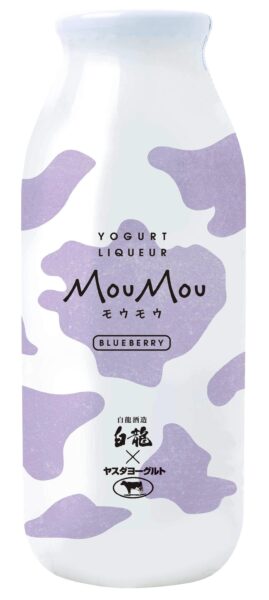 Yoghurt liqueur Moumou, created in collaboration with Yasuda Yoghurt, also in Agano, is popular with women.
Yasuda Yoghurt's 'Y&Y Garden', a 15-minute drive from the brewery. Y&Y Garden's 'Y&Y Garden' is also worth a visit.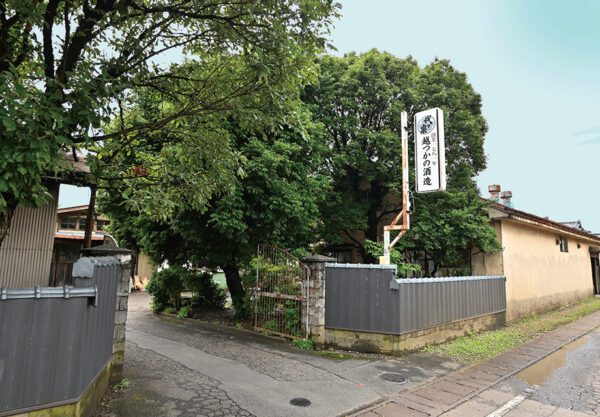 Another sake brewery in Agano City Koshitsuka Sake Brewery is located a little further away from the two breweries, closer to the Agano River.

The company was founded in 1781 and its representative brand is Kawachiya Yoshiteru.
It brews local sake using the house yeast 'Tsukano yeast'. Sake brewery tours are not available, but sake can be sold. Original-labelled local sake can also be ordered from the online shop.
A hot spot in Agano City is the 'Road Station Agano', which opened last August on National Highway 49. Roadside Station Agano Road Station Agano".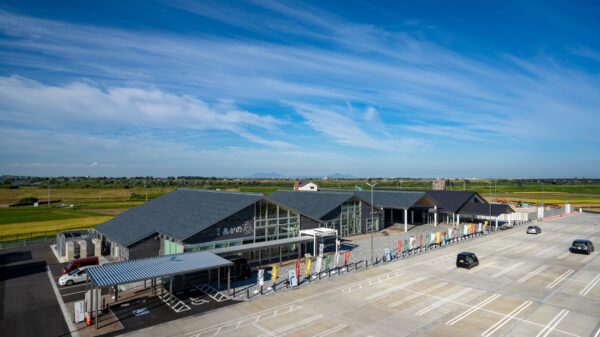 The symbol is the triangular roof, which resembles Mount Gotou.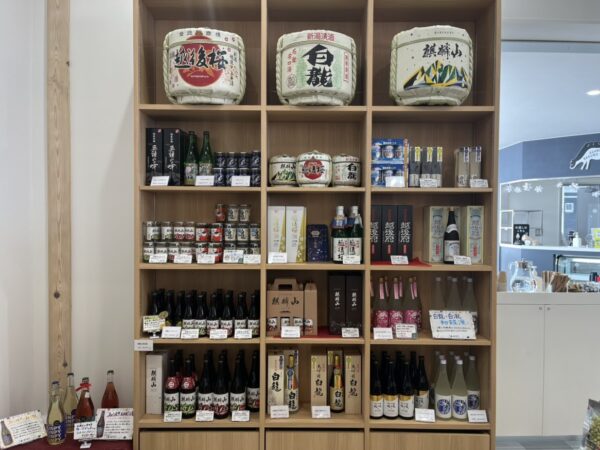 It sells local sake from three Agano City breweries and the Kirinzan Brewery.
Excellent range of seasonal produce, processed products and original souvenirs.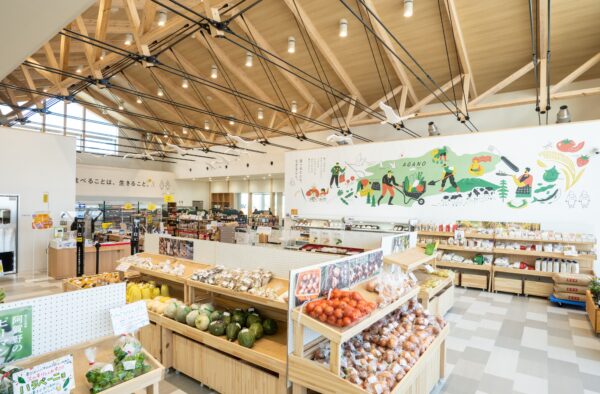 Many restaurant and café menus are also 'only available here'.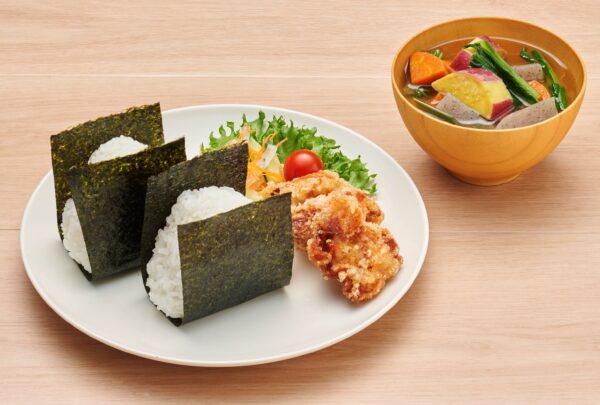 Nigirimanma set meal at Aga no Shokudo Nigirimanma.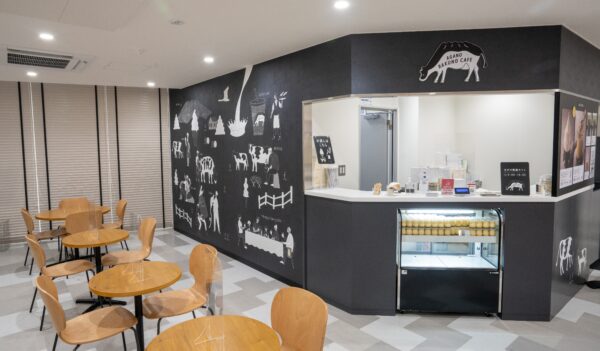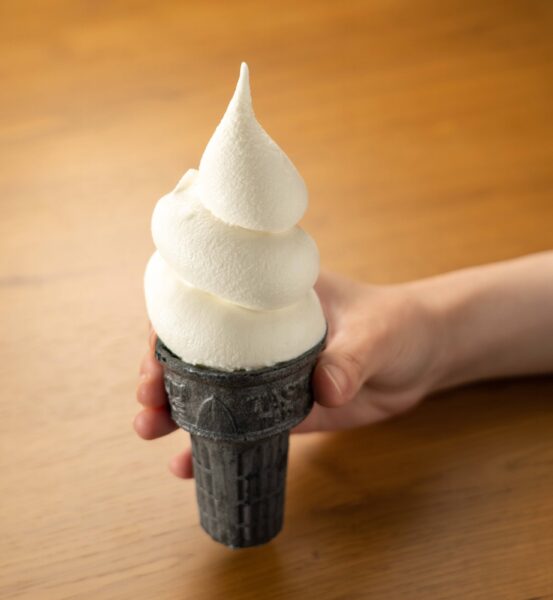 Fresh milk soft serve ice cream from the Aga Dairy Café is also popular.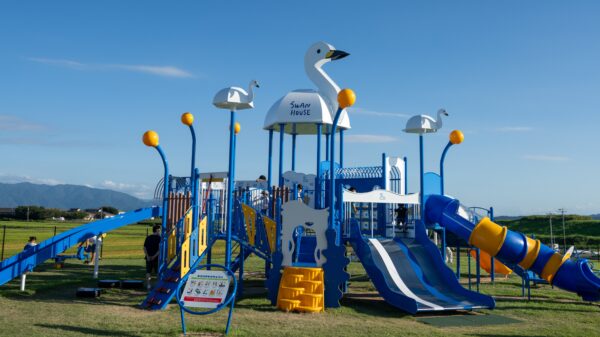 There are also indoor and outdoor spaces for children to enjoy, making it a good family outing.
酒蔵とヤスダヨーグルト、道の駅あがので買い出し&グルメツアーを楽しみ、

さらに時間があれば五頭温泉まで足を延ばして足湯や日帰り湯でリラックス。

阿賀野市の酒旅てっぱんコースだ。




Photo cooperation/ LAPORTE GOSEN, Fox's Bride House, KONDOSake Brewery, KINSHIHAISake Brewery, KIRINZANSake Brewery, KAETSUSake Brewery, HAKURYUSake Brewery, ECHIGOZAKURASake Brewery, KOSHITSUKANOSake Brewery
『cushu手帖』『新潟発R』編集長
高橋真理子
2023.01.31