tokyoIt takes about two hours by bullet train from niigataprefecture to the city of nagaoka. From there, take a train one stop to station miyauchi. About a 10-minute walk away is settaya, a brewing town that has existed since the 1800s.
The town has long had an abundance of rice, grain and good groundwater, which has led to the development of a brewing culture for making sake, miso and soy sauce. There are six breweries that continue to this day, and one of them is the hoshinohead office, which makes miso and soy sauce.
sannjikkokuokeplaced in front of the main building marks the hoshinohead office.
hoshinoThe head office was founded in 1846. Initially, miso was made at home in Japan, so the company started by brewing soy sauce. Later, as times changed, the company also began making miso. The skilled techniques passed down from generation to generation have been highly regarded at national miso and soy sauce competitions, and the brewery has won numerous awards.
hoshinoThe main storehouse is also an attractive building, with an unusual fusion of Japanese and Western architecture, including an earthen storehouse and an office in a quasi-Western style, both of which were maintained from around the 1860s. There are tables and chairs made from reused storehouse beams, and the space itself can also be enjoyed.
The three-storey wooden costume storehouse on the premises, sannkaigura, is also a registered national tangible cultural property, which is rare in Japan for a three-storey storehouse. Tours require prior consultation.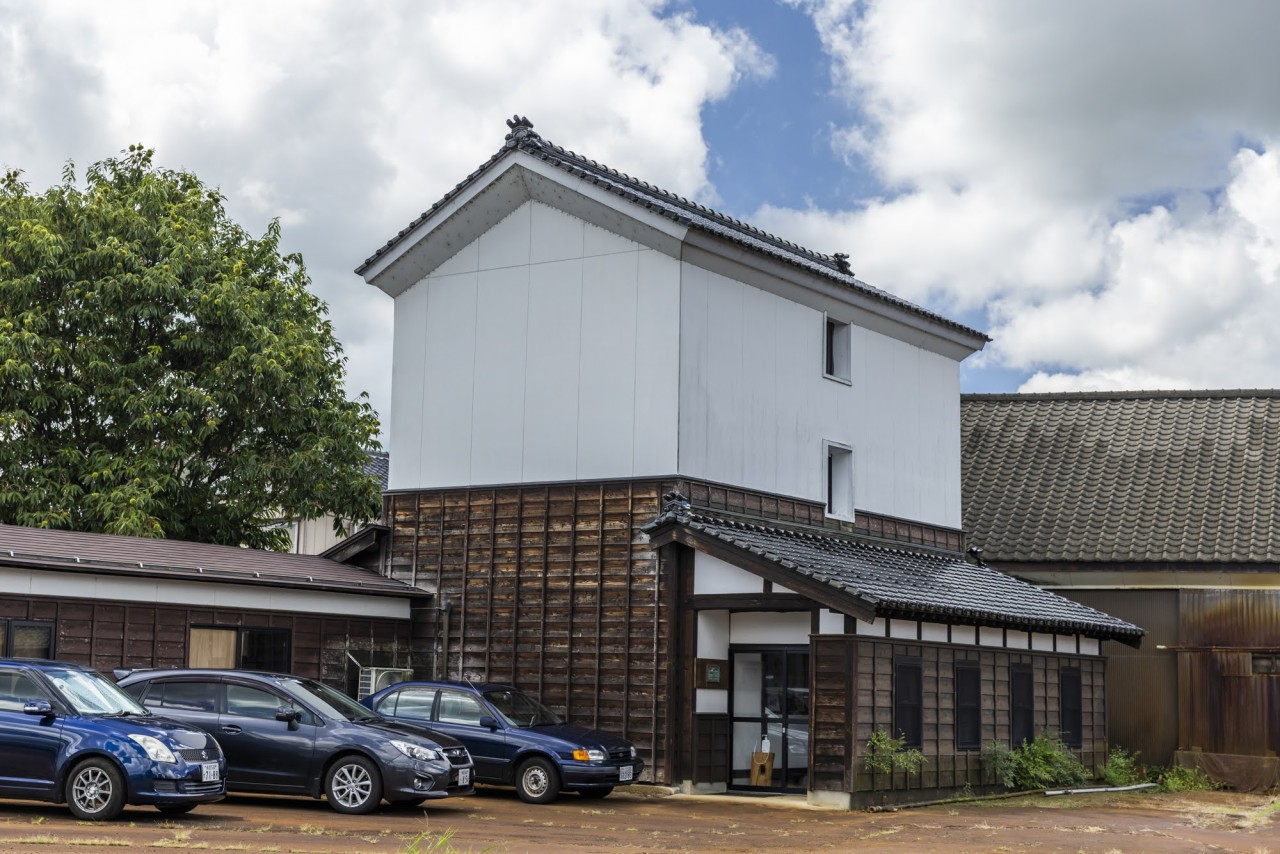 hoshinoMiso and soy sauce made at the main shop can also be bought on the spot. With miso made from organic soybeans, miso made from Niigata-grown soybeans and several types of soy sauce to suit different uses, why not take home a souvenir of Japan's fermented food?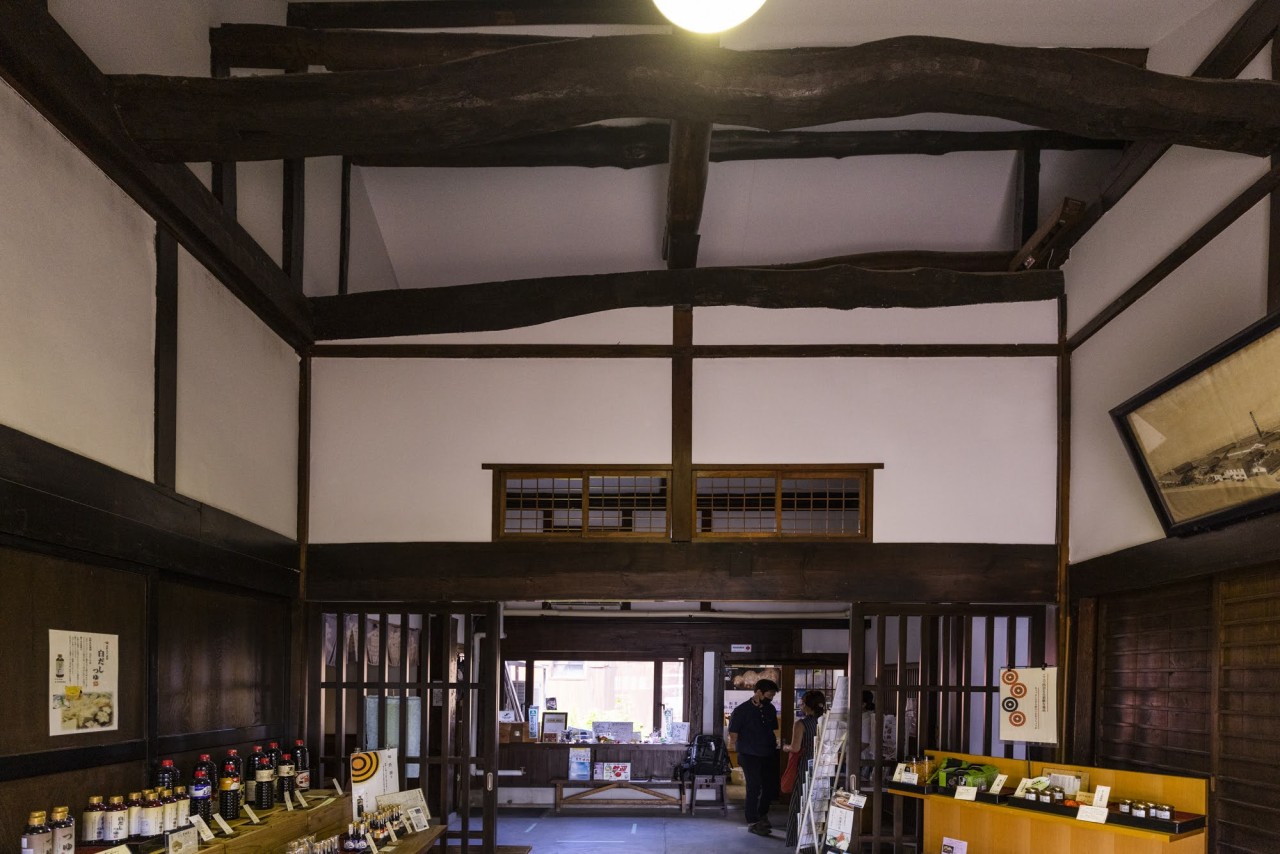 A town that knows about Japanese fermentation culture. settaya.
Enjoy a journey into Japanese food culture by visiting other breweries.
hoshinoAbout 10 minutes' walk from the main shop is LIS settaya, a renovated warehouse built in 1930. It sells sake liqueurs, regional products and sundry goods from Niigata's breweries in the prefecture. lis settayais another brewery where you can enjoy the space and there are many things to see and do. settayaPlease stop by in conjunction with a tour of the breweries in the area.