The Showa era lives on there.
In a corner of Niitsu's shopping street, there was a retro space.
Large sign reading 'Showa Base 1 C57 (Shigonana)'.
During the Niitsu summer festival, shops were open at night.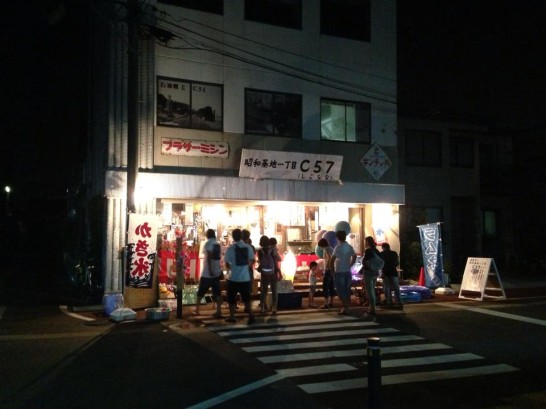 When you go inside, you will find a lot of candy!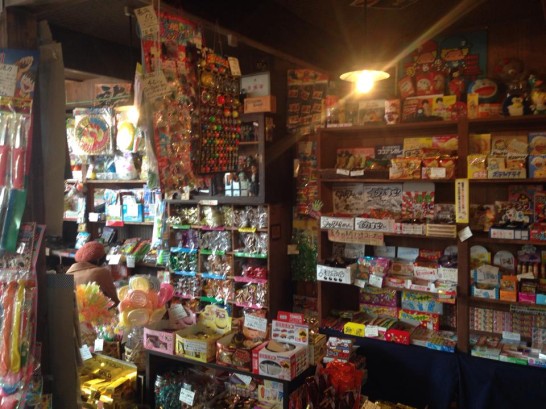 Lots of toys from the Showa period.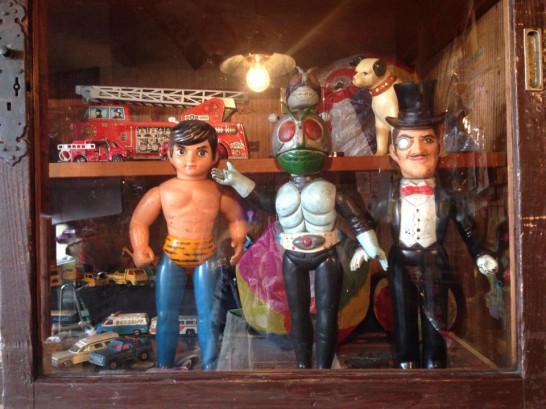 Devil Man was shown on a CRT television.
The second floor is open during events as a 'secret base'.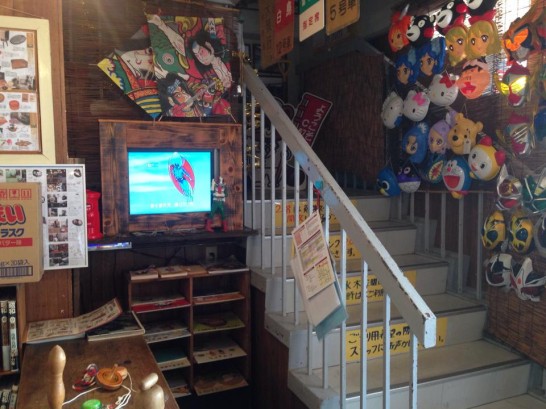 奥にお店で買ったものを食べられるスペースがありました。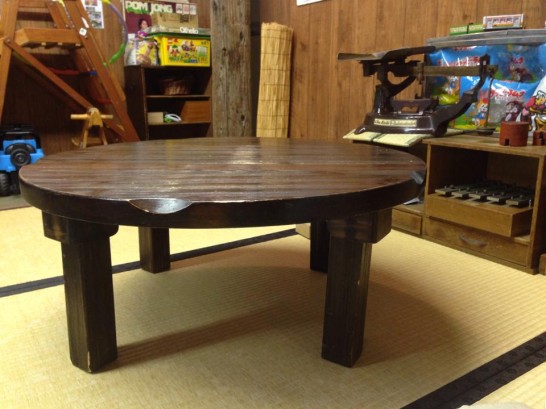 There is plenty of equipment to play with.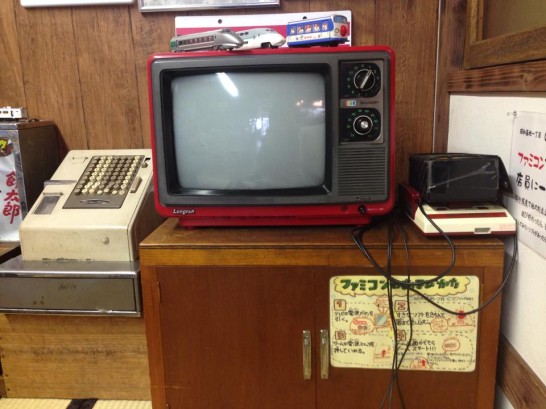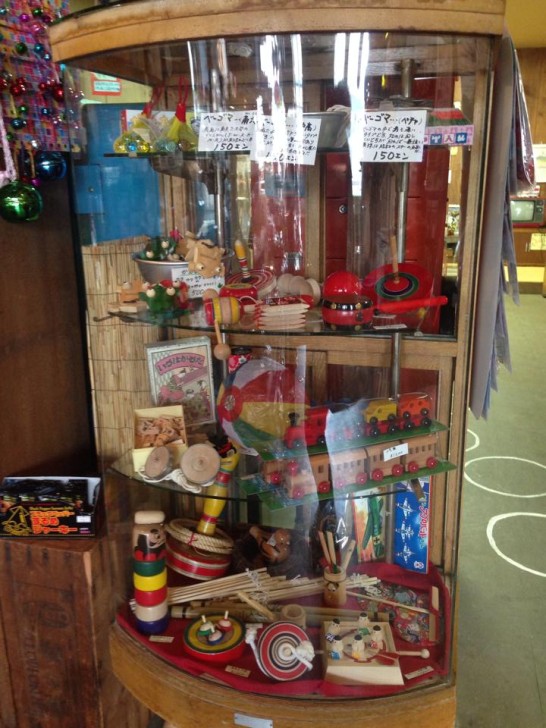 Some tables with griddles for monjayaki and okonomiyaki!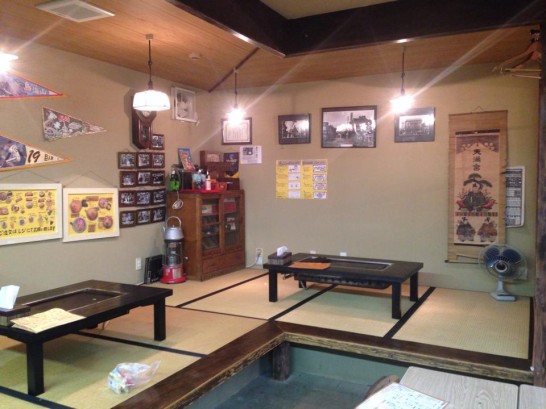 冬にオススメのおしるこ、あげパン(きなこ味)を頼みました。
All this for 300 yen. The containers look like school lunches.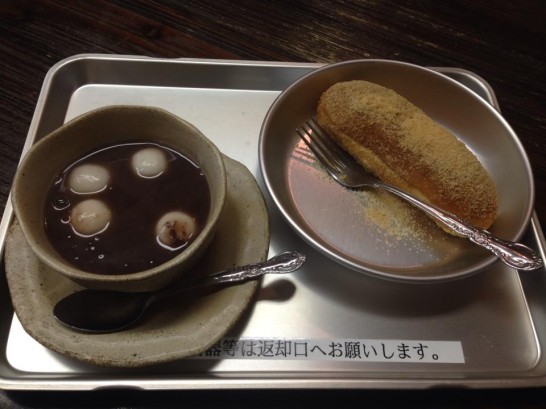 Aged bread is deep-fried one by one to order.
It tasted crispy, hot and nostalgic.
Then there are the many collections for railway enthusiasts.
The 'C57' in the name of the shop is also the name of a steam locomotive (SL) that was built in Niitsu. It was called the 'Lady' because of its beauty, and even today makes one round trip between Niigata and Aizu Wakamatsu Stations on Saturdays, Sundays and holidays from April to November as the 'SL Banetsu Monogatari-go'.
Assorted spoiled food and Showa Base 1 C57.
The Niitsu Chamber of Commerce and Industry's youth club took the lead in creating this opportunity for intergenerational communication.
Borrowing collections from local railway enthusiasts and finding local instructors for magic classes.
The atmosphere was one of everyone trying to make it happen.
The shopkeeper was a very nice lady, and she asked a first-time customer like me, "Where are you from?" and spoke to me in a friendly manner.
A boy of primary school age also comes to shop alone. He seemed comfortable with the shopping experience and was chatting with shoppers.
When I was a little girl myself, there was a shop near my house and I used to go to the shops to get my treats.
I once bought home Chinese cabbage when I was asked for cabbage and my family laughed at me.
Every time I went to the shops or to the neighbourhood, the shopkeepers and neighbours would say to me, "Did you come alone today? That's great!", which made me feel proud in my young mind.
When we asked children today, they told us that they often drive to suburban shopping malls with an adult and shop together. They may ask them to buy things for them, but they do not often go shopping on their own.
The atmosphere of the place was very nostalgic, with adults looking out for you and treating you like one, even if you were small. Nostalgic shops that disappeared in the Showa era are coming back to life in Niitsu.
お店情報
Candy shop, Showa Base 1 C57 (Shigonana)
1-5-8 Niitsu Honmachi, Akiba-ku, Niigata 956-0864, Japan
Enquiries: telephone 0250(25)3457.
Opening hours: weekdays 12 noon - 6 pm, weekends and public holidays 10 am - 6 pm.
*10am-6pm on weekdays during the summer holidays.
Closed: Tuesday (open on public holidays)
*Open all summer holidays. Excludes year-end, New Year and Bon holidays.