A long-awaited weekend. Suddenly, "I want cream puffs".
With this in mind, I invited my friends to visit this shop.
Stone oven bakery Saffron Aoyama. (1-3-8 Aoyama, Nishi-ku, Niigata City, Niigata)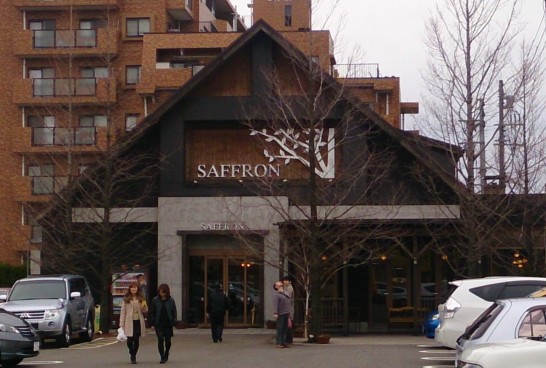 What, you're not a cake shop?
It is not a cake shop. Actually, it is. Cream puffs in a bakery! I love the custard cream here, it's delicious!
It is here.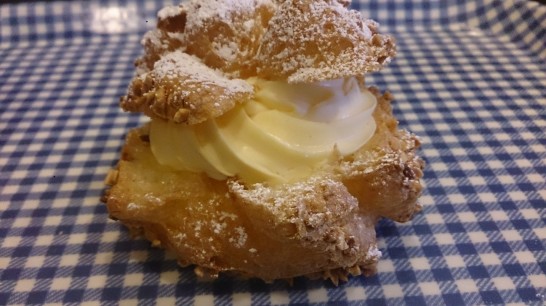 その名もカリカリシュー(130円)。
Soft, vanilla-scented, thick custard cream with a crispy crust. The top is sprinkled with powdered sugar and finely crushed almonds, giving it a lovely appearance. The cream sandwiched between the dough is a sight to behold!
First of all, you only get the cream. This is also delicious! The milk flavour enhances the homemade taste. Recommended for those who don't like rich cream.
Next, put cream on the dough. Munching. Mmm, irresistibly happy. The almond aroma and texture is also exquisite! You must try it when you visit Saffron!
◆Saffron blistering knowledge ◆
When you buy an item, you get a cup of coffee as a service! Isn't that great?
Also, there is an eat-in corner in the shop, so you can eat the bread you buy on the spot. This interview was also conducted at the eat-in corner.
What's more, the space also hosts a variety of events, such as a rice cake pounding contest and a bodywork experience.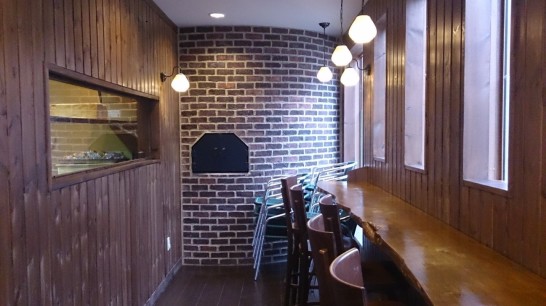 Part of the eat-in corner. The Beatles were playing inside the restaurant. There is a stone oven at the back.
◆ extra ◆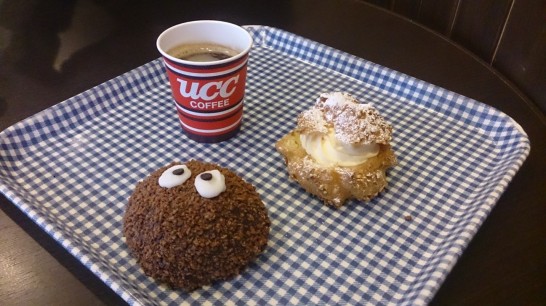 The brown one relaxing while being watched over by coffee and crunchy puffs is... Makurokurosuke! (Name of product, 130 yen)
Crunchy chocolate crunch on top of a chocolate coating on the outside, cocoa-flavoured cream inside. A must for chocolate lovers! They use Belgian chocolate. The sweet eyes are sugar candy, which also goes well with the chocolate!
I ate it with a friend, spilling the crunches, and we ate it half and half.
Chan.
Aside from the cream puffs, you can't take your eyes off the bread, sandwiches and seasonally changing bread! I became a fan when I tried the saffron bagel sandwich and was impressed by the delicious bread dough, which I had never tasted before. I couldn't tell you about it this time, but there are also various unique breads such as Menta*France and Space Battleship Yama*. I am sure you will find your favourite.
You must try the saffron bread baked in a stone oven!
お店情報
Saffron Stone Oven Bakery, Aoyama
Website :http://saffron-n.jp/
Address: 1-3-18 Aoyama, Nishi-ku, Niigata-shi, 〒950-2002
tel: 025-230-0080
Opening hours 6:30-20:00.
Closed Tuesdays.