いつもありがとうございます。
酒粕&発酵専門店「Hacco to go!」です。
This is the Sake Lees Project of FARM8 Corporation, which is involved in developing solution products to solve food problems in Nagaoka City, Niigata Prefecture.
'Making sake lees easier to use in everyday life.' is the theme of our research into recipes that are both tasty and healthy.
It has not yet been adopted in shops, but this could be delicious for everyday use. Here are some recipes that you might like to try.
This time it is an arranged recipe using 'sake lees raisins'.
Let's make the basic 'sake lees raisins' first.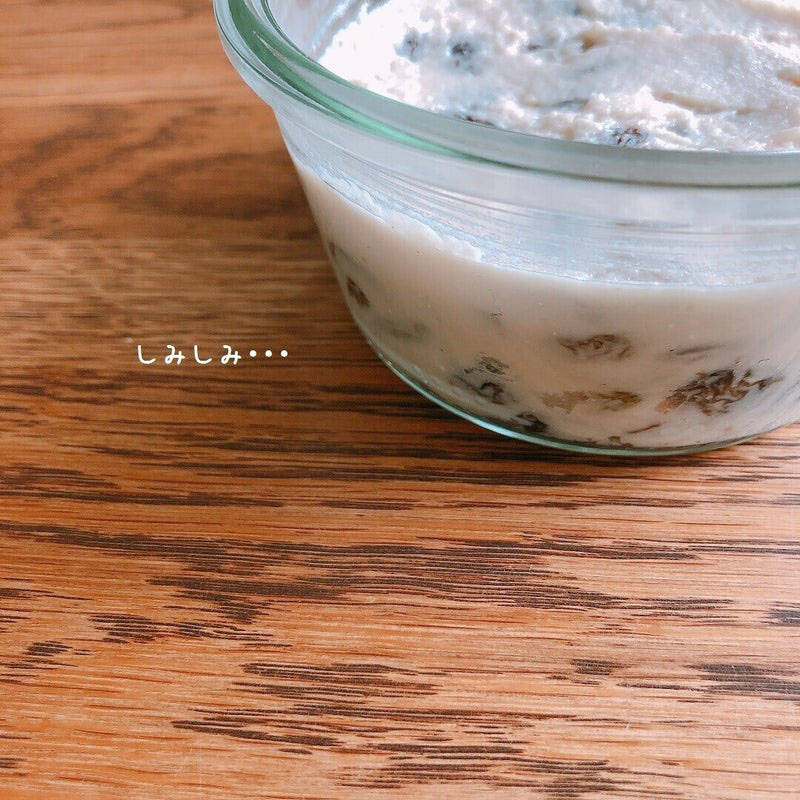 【材料】
Butter sable - please prepare sable of your choice
Sake lees raisins - as required
Salt - add to taste.
【作り方】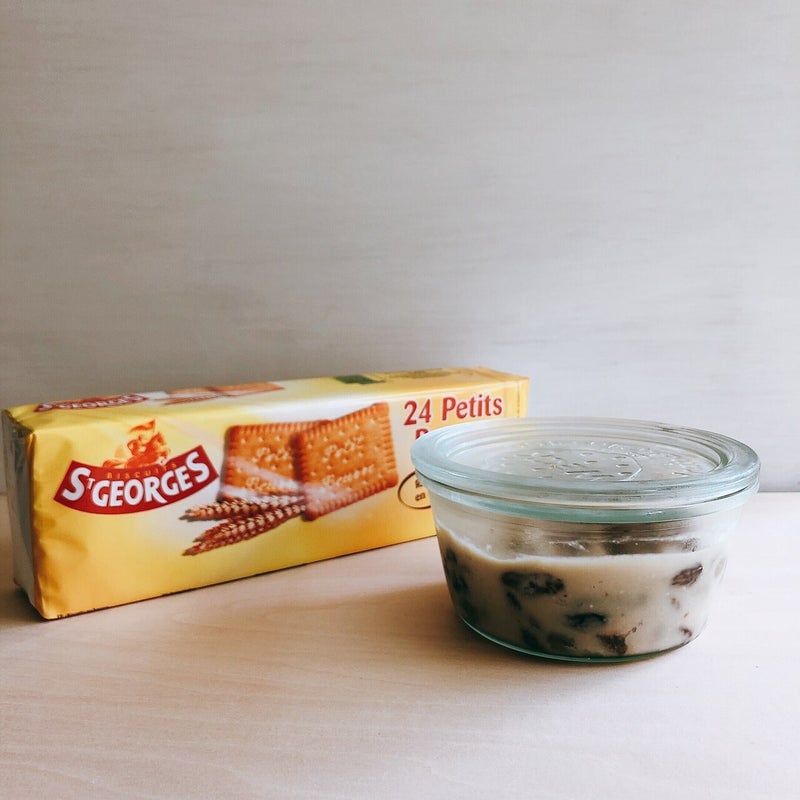 Please prepare the sablefish of your choice and sake lees raisins that have been left to rest for 3~4 days.
Adding a little salt to the sake lees raisins makes them much richer. Add to taste.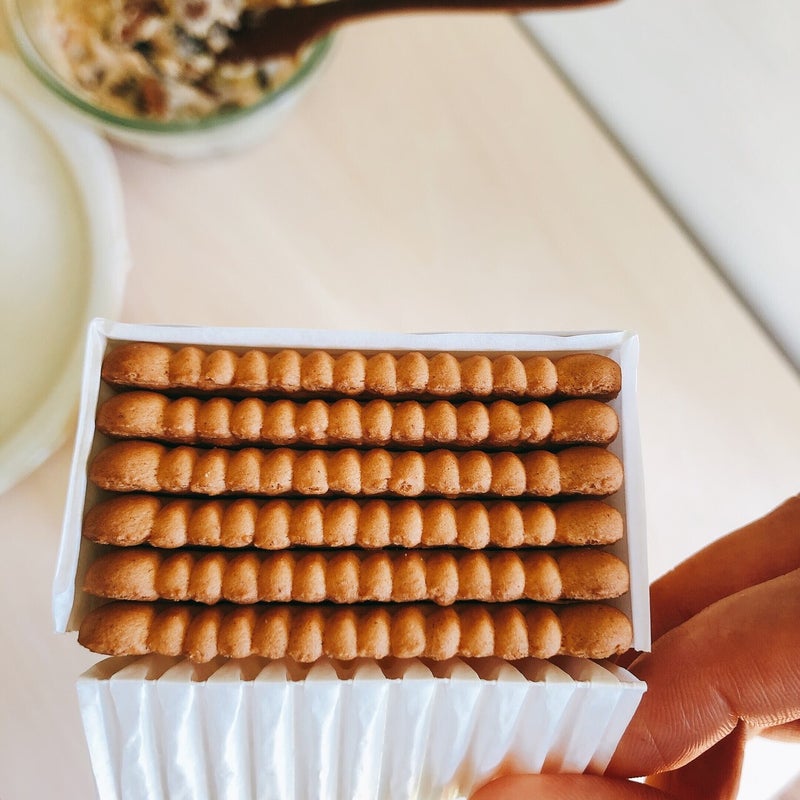 Foreign sablefish, with pretty stripes when opened.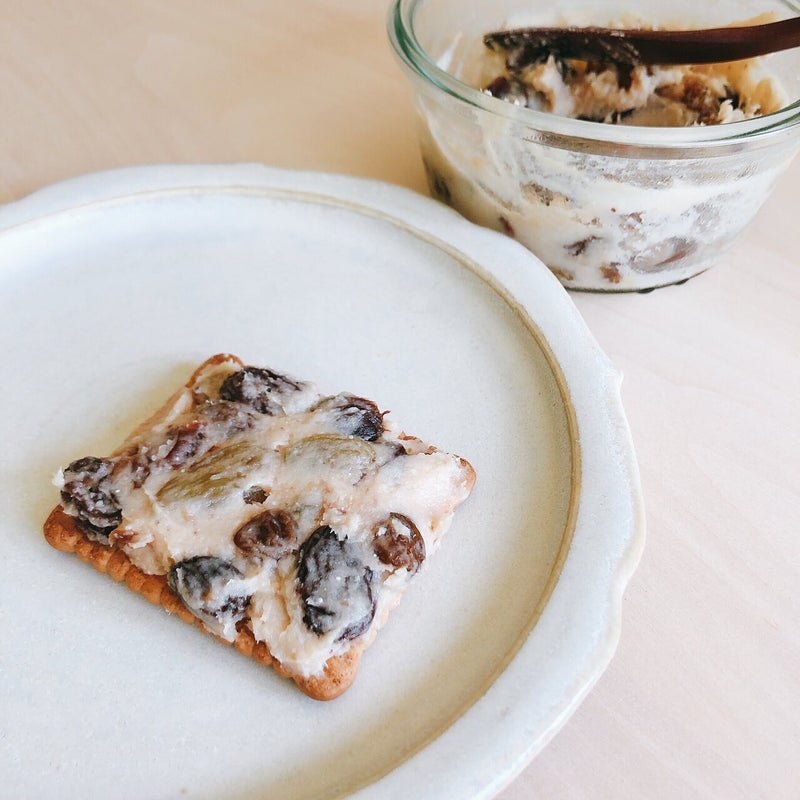 Spread the sake lees raisins generously on the sable.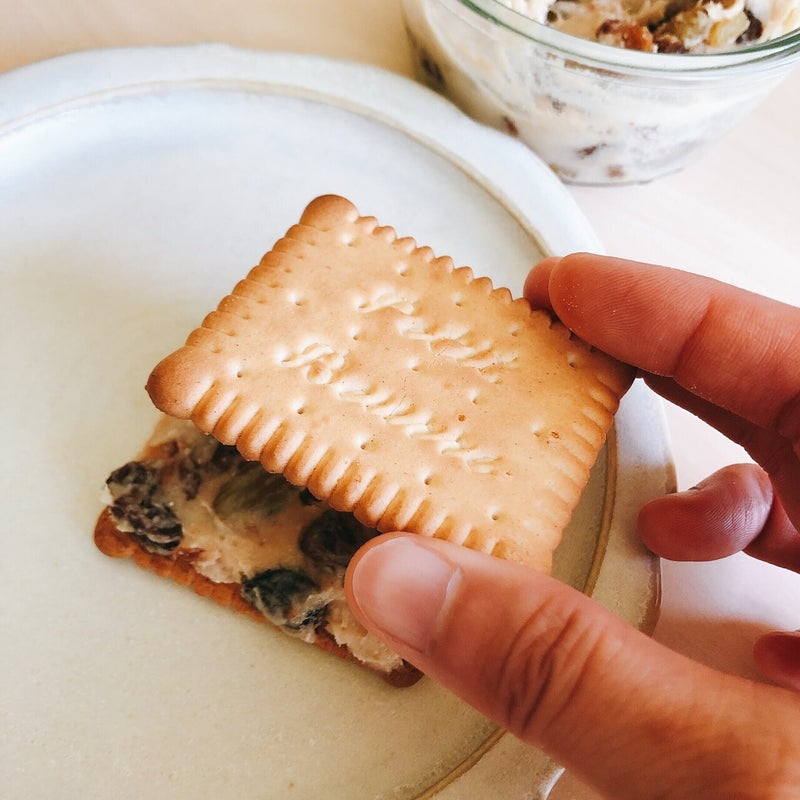 Sandwich with another sable.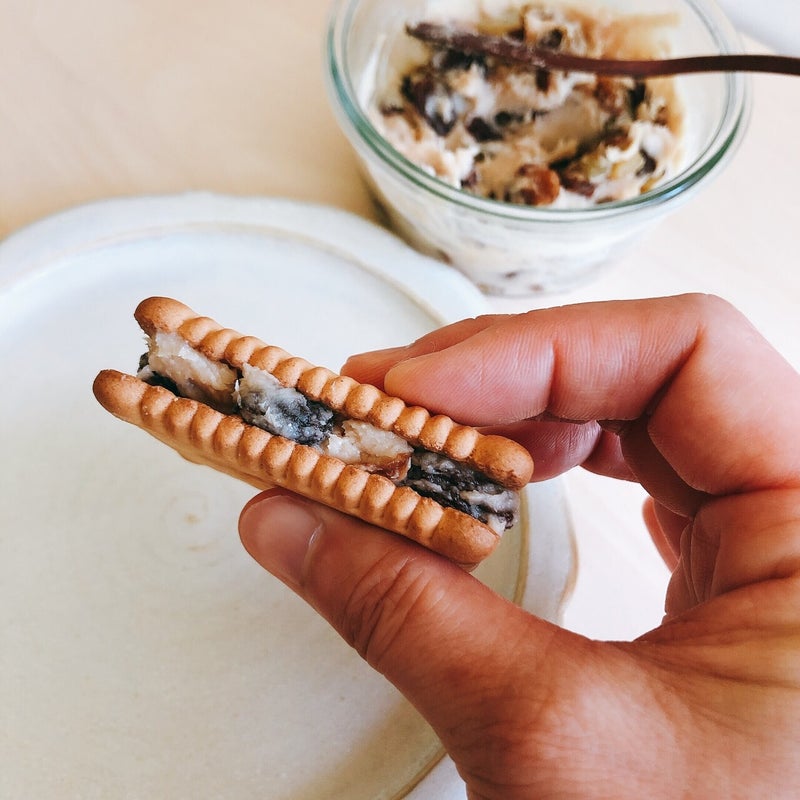 Completion. So easy!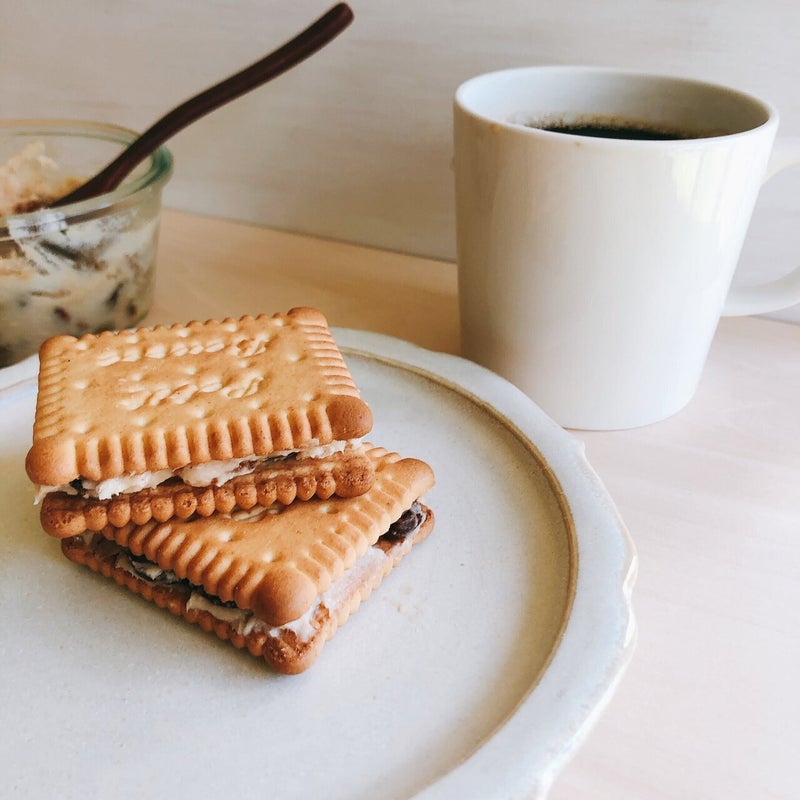 It is good to eat it right after it is tucked in, along with the crispiness of the sable, or leave it a little longer to moisten the whole thing.
Timing of eating is optional.
*
Raisins and sake lees are a really good combination.
If you don't like raisins or sake lees, try dried prunes. Dried prunes have a stronger flavour, which reduces the unique flavour of sake lees.
Dried prunes are also a highly nutritious fruit containing B vitamins, vitamin A and minerals such as potassium and magnesium. They are even called 'miracle fruit' in other countries.
Combined with sake lees, the nutritional value is further increased and the beauty benefits are outstanding.
Sake lees to make snacks guilt-free.
How about some homemade snacks to make the most of your home time?
————————————-
店舗やメニュー情報はこちら
Hacco to go! HP https://haccotogo.com/
インスタグラム @haccotogo
Twitter @Haccotogo