This is the time of year when the plum blossoms in Hakusan Park in Chuo-ku, Niigata City, are at their best and the buds of the cherry trees are beginning to swell.
The long-awaited spring and cherry blossom viewing season in Niigata is almost upon us.
This year, we want to take all possible measures against infectious diseases and enjoy cherry blossom viewing in various parts of the prefecture.
Recommended by liquor stores in the Upper, Central and Lower Niigata regions, this section introduces a bottle to drink while cherry blossom viewing, together with the food and cherry blossom viewing spots that go with it.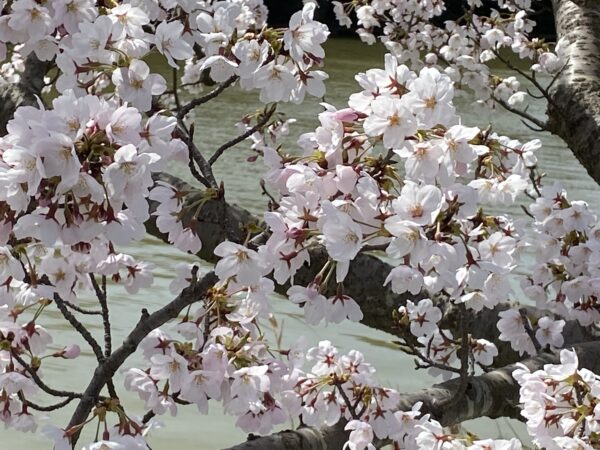 Sekikawa village on the border of Yamagata Prefecture & Hanami sake in the castle town of Shimbata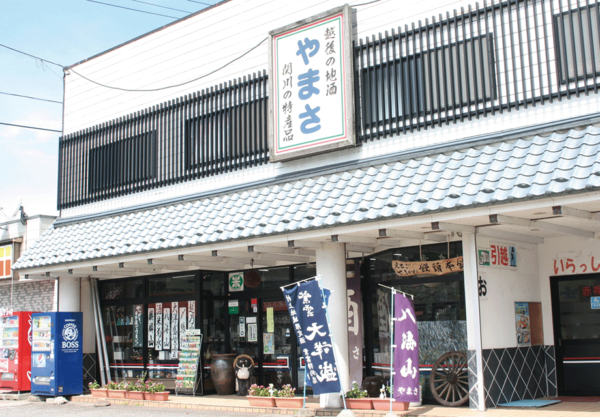 Machiko Sato, young proprietress of the Niigata sake shop Yamasa in Sekikawa-mura and a sake connoisseur and Niigata sake gold expert, recommends Oshiroibana Hana Yeast Tailored Junmai Ginjo Taiyozakari ( Taiyo Shuzo, Murakami City).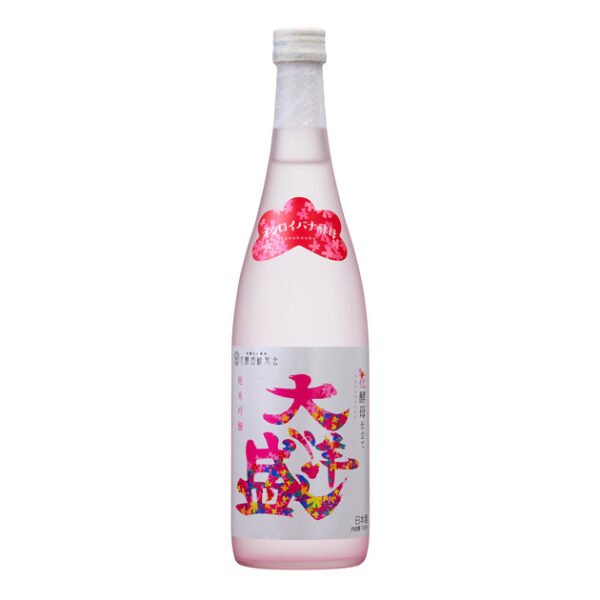 'It's made with yeast extracted from the osmanthus, so it doesn't have a direct floral aroma, but it does have an elegant fragrance that conjures up images of spring. On the flip side, it has a clean, light aftertaste that you wouldn't expect from its aroma. It is a sake that goes well with light dishes such as Japanese food and sashimi'.
He also introduced some unexpected combinations. 'The subtly fruity taste can be combined with spring sweets. 'The gorgeous bottle design makes it perfect for cherry blossom viewing and spring meetings.'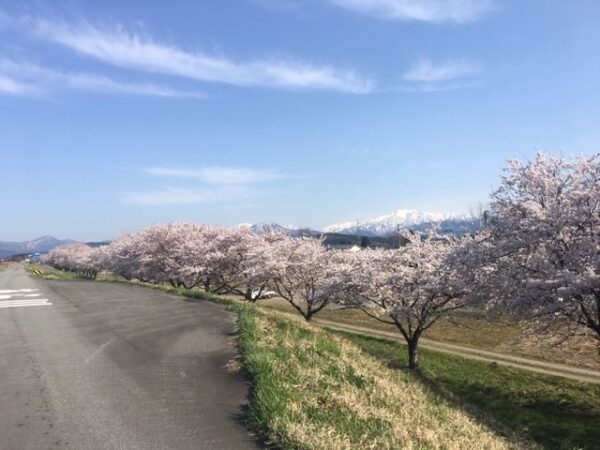 A nearby cherry blossom viewing spot is along the Arakawa River, which runs behind the shop and is lined with dozens of metres of cherry trees.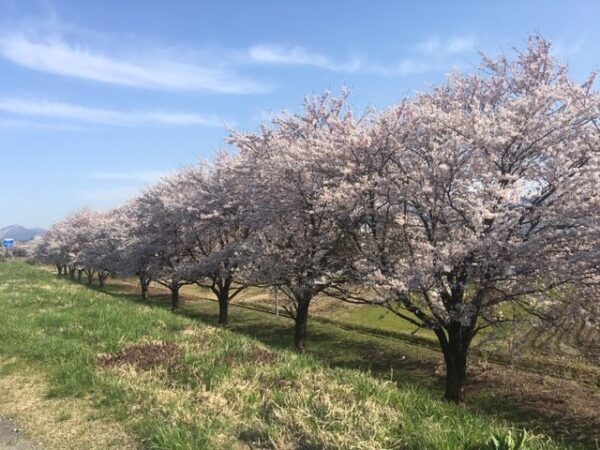 'Voted Japan's best clear stream several times, the rows of cherry trees along the Arakawa River are a hole in the ground. From the bank, you can see the emerald green clear stream on your left, the pink rows of cherry trees on your right and the lingering snow-covered mountains in the distance. The long row of cherry trees from Hanadachi Dam in Murakami City to the back of our shop and Komibashi Bridge is well worth seeing," says Sato.
I would like to enjoy the spectacular view of the hole in the ground with a spectacular drink.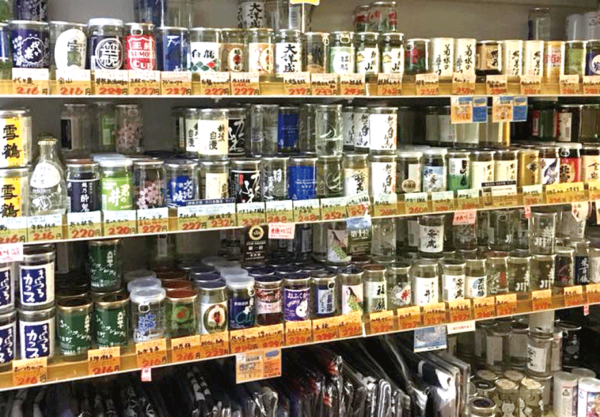 Kenji Koike, manager of the Kita Echigo Meishukan in the castle town of Shinbada, suggests a cup of sake to match the hanami spot.
'The Kaji River has long been famous for its cherry blossoms, and the Fujinoi Sake Brewery ( in the city of Niihatta) is right at its knee, so why not 'Fuji Cup'?'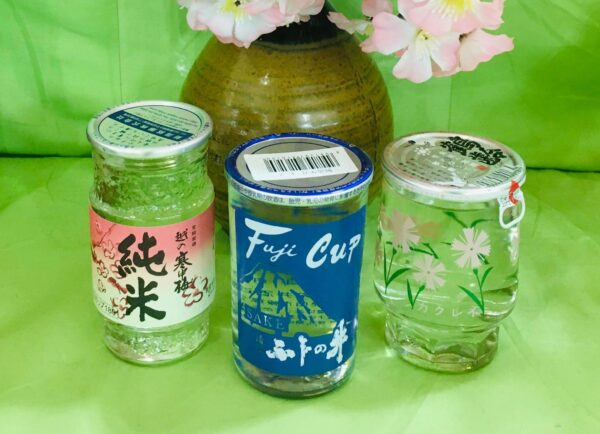 Some cup liquors that go well with hanami have lovely flower labels.
'We also have a plum-labelled 'Koshi-no-Kanchubai Junmai Cup' ( Niigata Meizo, Ojiya City) and a 'Tsururei' Sakura Grass Cup ( Aoki Sake Brewery, Minamiuonuma City),' says Koike.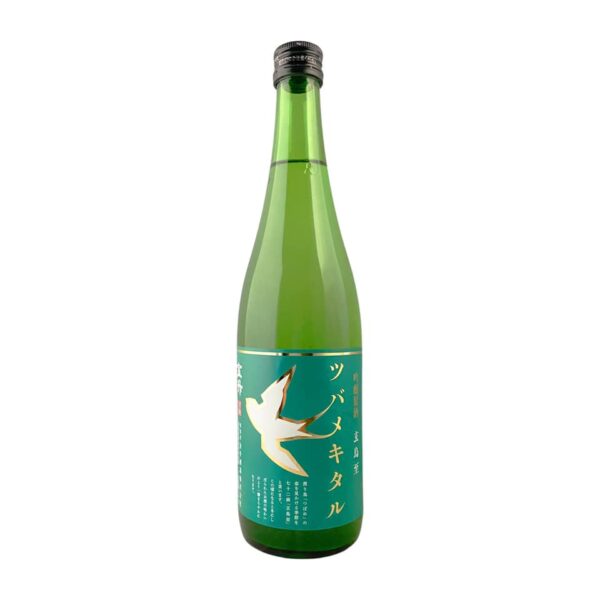 The recommended four-pack bottle is Ginjo Genshu Genshu Genjyo Genshu Genjyo Genjyo Tsuubame Kitaru ( Kin Masu Shuzo/Shinbata City).
'Try it with oden or butterbur tempura.'
For cherry blossom viewing in Niigata City & Yahiko Village, see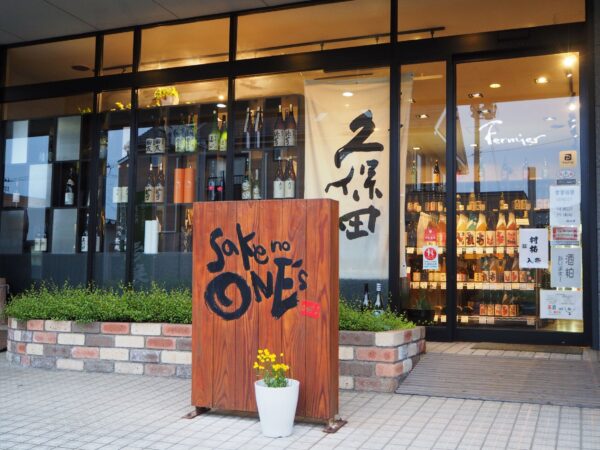 Toshiaki Kobayashi, representative of Sake no Wanzu in Akiba-ku, Niigata City, recommends: ''Eshu Sakurabiyori ( Asahi Shuzo, Nagaoka City). It is characterised by a pleasant, light sweetness and elegant aroma. I would love to drink the petal-labelled sake under the cherry blossoms in full bloom."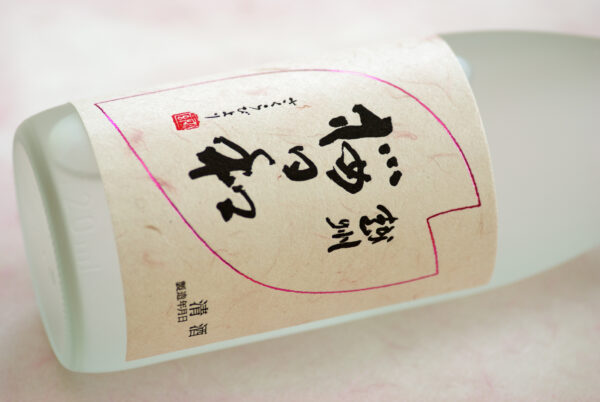 'It has a slightly lower alcohol content of 13° and goes well with Japanese food in general, but also with salted yakitori.'
Be careful not to be "more dumplings than flowers".
A nearby cherry blossom spot is the Noshiro River Branch Memorial Park. Check it out.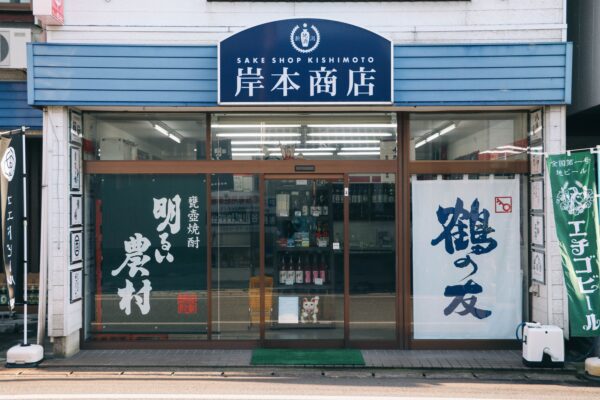 The sake selected by Ken Kishimoto, representative of the local sake specialist Kishimoto Shoten in Nishigama-ku, Niigata City, was Junmai Ginjo Josumori ( Naeba Shuzo/ Tsunan-machi).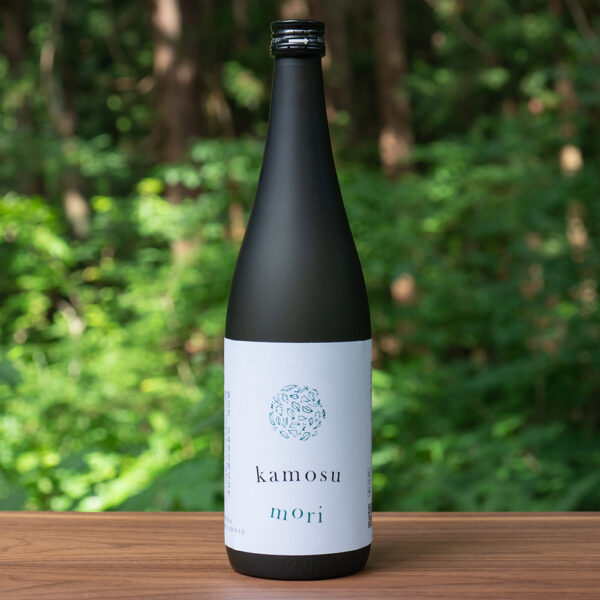 'It's a fresh, juicy, sweet-tasting sake that goes well with pizza, which is easy to prepare at cherry blossom viewing parties (lots of cheese would be good). Cherry blossoms make me feel gorgeous, so I chose this sake because it also makes me feel gorgeous when I drink it."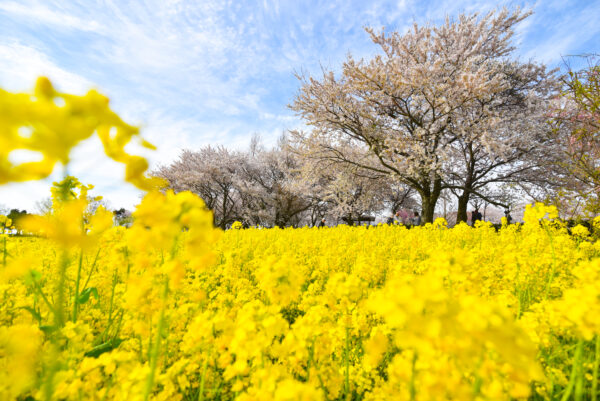 The most famous flower-viewing spot in Nishikaga Ward is the cherry blossom and rapeseed flower show at Kangan Lagoon Park, which is nestled in Mt Kakuda, but there is also a lovely spot at Mr Kishimoto's knee.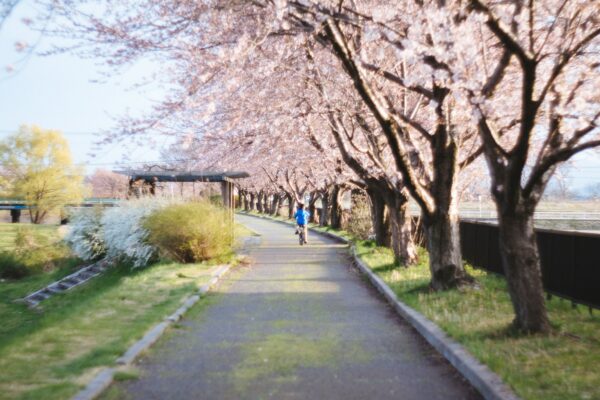 'I recommend Yagawa Fureai Park, a 10-minute walk from our shop!' (Mr. Kishimoto)
From strolling to playing, there is nothing more luxurious than leisurely viewing the cherry blossoms in the park, which can be enjoyed by all ages, while enjoying a drink and a meal.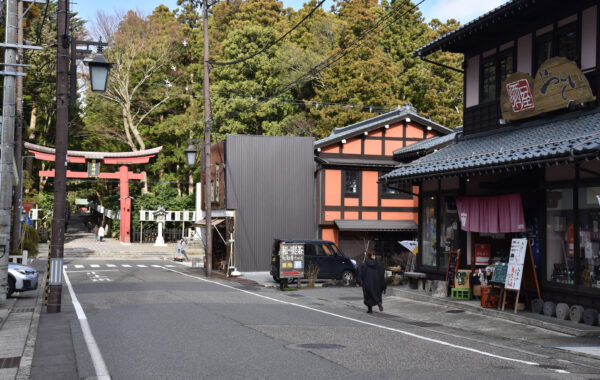 Yahiko Aikoku Junmai Ginjo (Yahiko Shuzo/Yahiko Village) is recommended by Masakatsu Hanyu, representative of the Yayoi sake shop in front of the Yahiko Village gate, which attracts many visitors in spring for the cherry blossoms at Yahiko Shrine and Yahiko Park.
'Brewed with Tokyo University of Agriculture Yahiko Sakura No. 5, a yeast isolated from the Yahiko cherry trees that grow wild in Mt Yahiko. Aikoku', an ancient variety of sake rice grown in Yahiko Village, which has a flavour not found in today's rice.
Dishes that go well with this dish are 'wild vegetable tempura, meuniere of sakura trout, seared nodoguro (northern bluefin tuna) and ika menchi-stuffed squid'. Yahiko's speciality, squid menchis, are perfect for hanami food. Yorozuya Kariya TEL. 0256-94-2104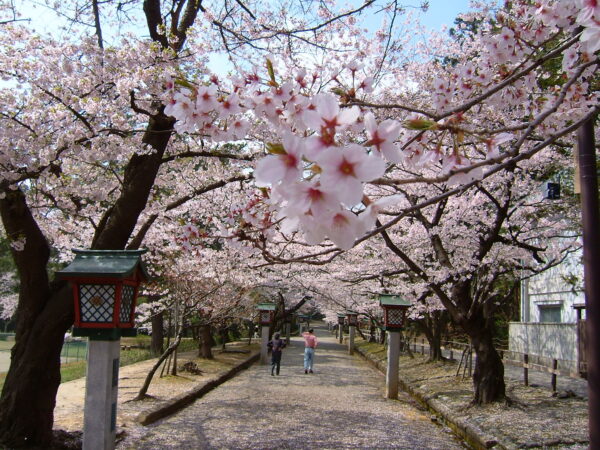 In addition to Yahiko Park, Mr Hanyu recommends "the first parking lot by the Yahiko Bicycle Racecourse and the cherry blossom garden outside Yahiko Shrine".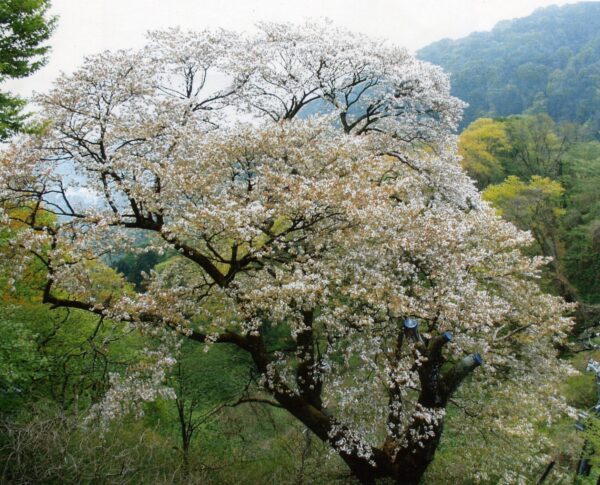 The Yahiko cherry tree in the photograph blooms in late April and is "right in front of you when you look down on the Echigo Plain from the side of the Yahiko Ropeway restaurant" (Hanyu). Don't miss it.
Local limited edition sake from the snow country of Ojiya and Minamiuonuma, which calls for spring.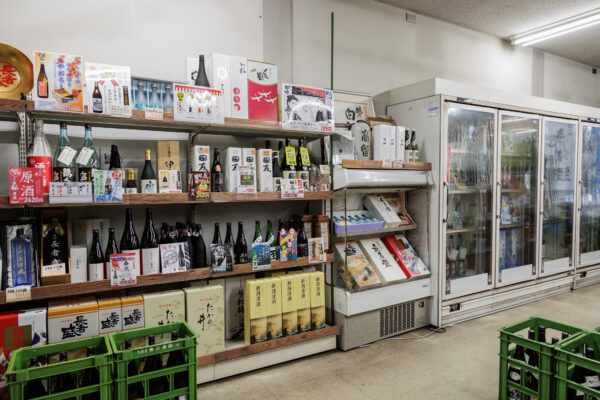 Chikako Takano, proprietress of Takadome Shoten near Ojiya Station, recommends Taizen ( Niigata Meizo / Ojiya City).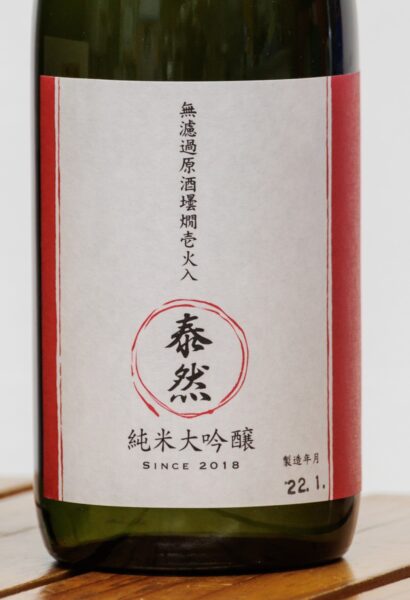 'The price is relatively cheap for a junmai daiginjo, and the most important point is that the quality lives up to the name of junmai daiginjo. The most important point is that the quality lives up to the name Junmai Daiginjo," explains Mr Takano.
'It goes well with strong, richly flavoured dishes, such as stews and Western-style dishes in general.'
The best hanami spot in Ojiya City is "above all Funaoka Park. The side road of the Yamamotoyama Reservoir is also a beautiful tree-lined path. There is also a tree-lined path along the Shinano River in Hiyoshi Town," says Takano. Takatome Shoten(1-3-23, Toei, Ojiya TEL.0258-82-2635)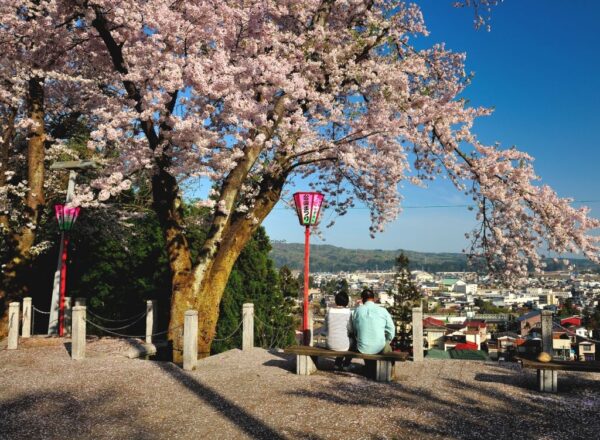 Cherry blossoms in Funaoka Park, where from mid-April bonbori lanterns are lit and nighttime cherry blossom viewing can be enjoyed.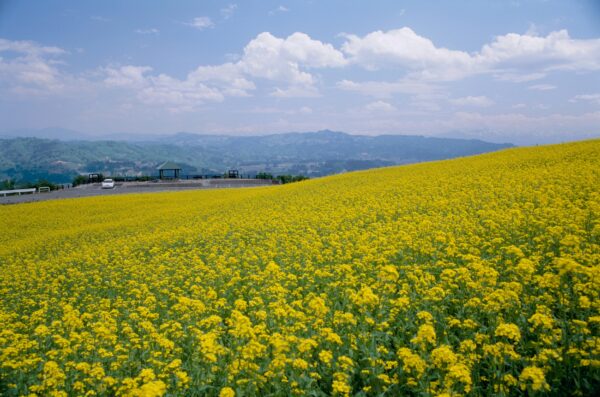 The rape blossom fields of Mt Yamamoto Park are another popular spot.
The traditional ' bulls' horns-thrusting' will start on 3 May (Tuesday, national holiday), so it is worth visiting Ojiya to see the traditional event as well as the cherry blossom viewing.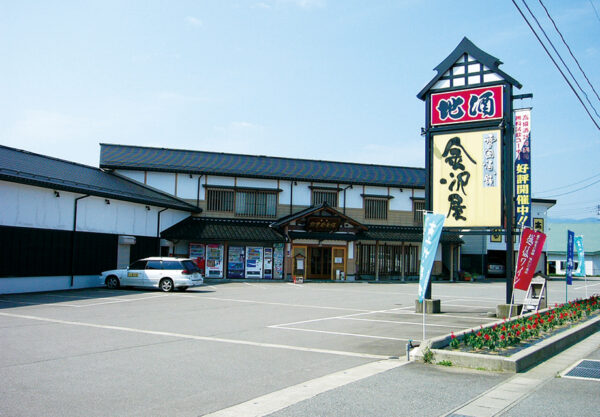 Masasuke Takano, representative of Yukiguni Shuho Kanazawa-ya in the Shiozawa area of Minamiuonuma City, also known as a post town on the Mikuni Kaido, recommends Tsururei Unfiltered Shiozawa Koshitanrei 55 Special Junmai Unpasteurised Sake ( Aoki Shuzo, Minamiuonuma City).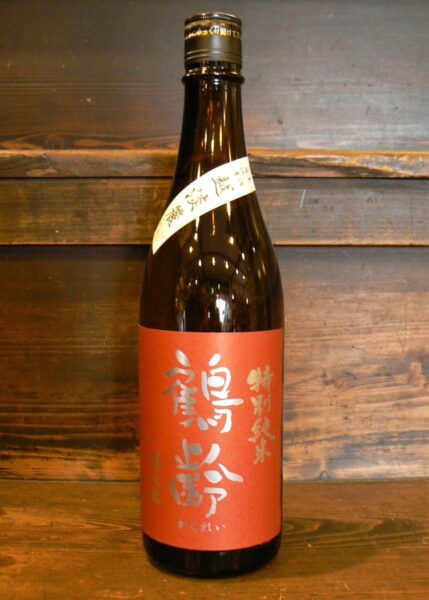 This product, made from Shiozawa sake rice Koshi-tanrei, is sold exclusively in Uonuma," says Takano. The flavour changes from year to year.
'Last year it was an acidic, unctuous umamouth, but this year it's a very good wine. ....... 'The first impression is smooth and pleasant on the palate, followed by a strong acidity. The acidity lingers on the tongue even after drinking. The acidity and richness bring out an attractive umami flavour. As for sweetness and spiciness, it is slightly sweeter than last year" (Mr Takano).
They can be enjoyed on their own and are suitable for all kinds of food.
Cherry blossom viewing spots in Minamiuonuma include Zenibuchi Park next to the Uonogawa River in Muikamachi, and Kamakura Sakuragaoka Park in Shiozawa Katada".
Local sake, sold exclusively locally, is an attractive souvenir of the trip.
With local sake from the sea town of Kashiwazaki and the castle town of Joetsu.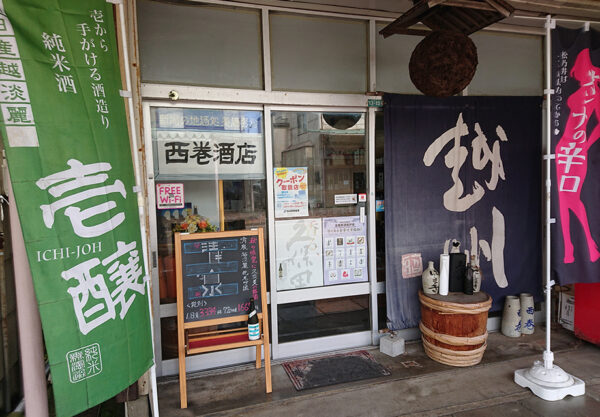 Susumu Nishimaki, representative of Bishu Koubou Nishimaki Sake Shop in Kashiwazaki, one of the prefecture's leading sea towns, recommends Himenoi Sour ( Ishizuka Sake Brewery, Kashiwazaki City).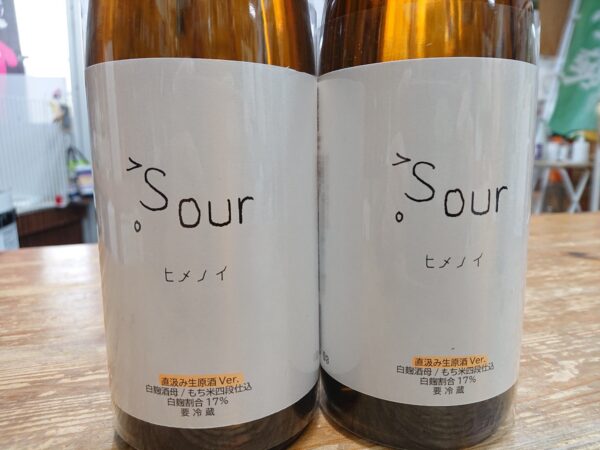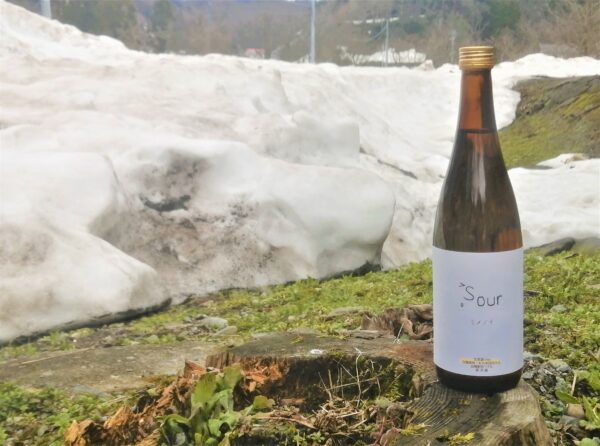 'We use white malted rice and glutinous rice for part of the brewing process, which gives it a lemonade-like taste. It's perfect for the exciting spring season' (Nishimaki).
The dish that goes well with it is "fried chicken with a touch of lemon! The dish that fitted best so far was fried onion rings". Both of these dishes could be brought to Hanami, so I would like to give them a try.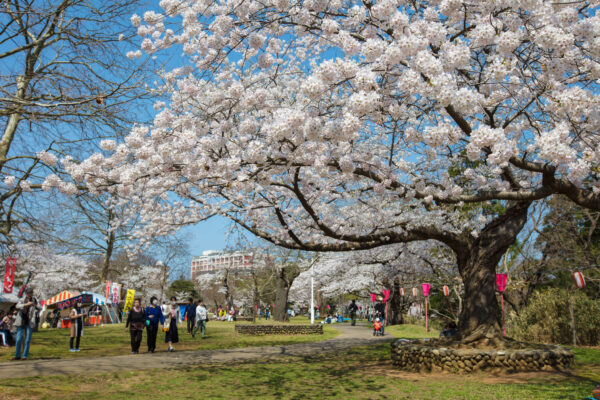 Provided by: Kashiwazaki City
The best hanami spot in Kashiwazaki is Akasakayama Park! says Nishimaki. I'm looking forward to seeing the lights up.
Lastly, Joetsu City is famous for the night-time cherry blossoms in Takada Park.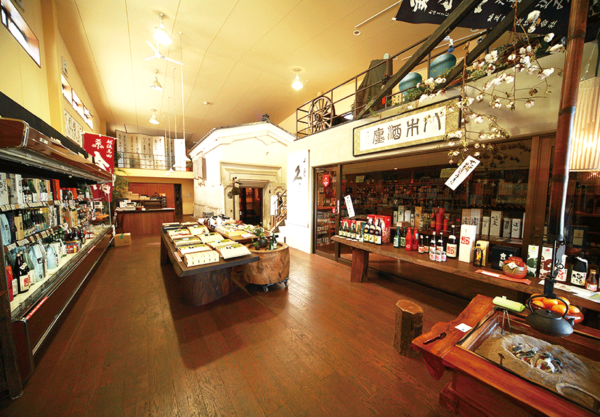 Koji Yagi, representative of Yagi Shuho, recommends Iwaho Special Junmai Unfiltered Harajuku ( Niigata Daiichi Shuzo, Joetsu City).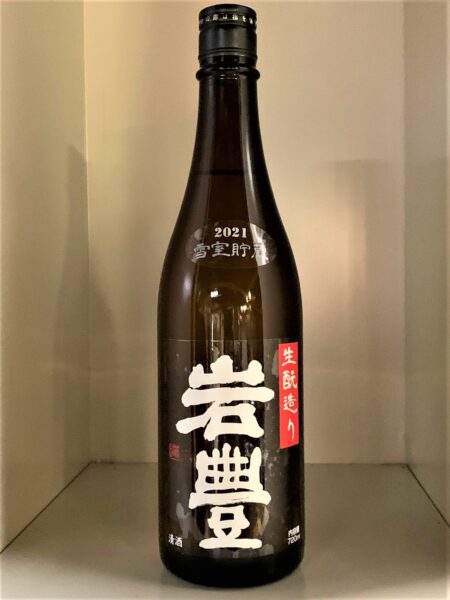 This junmaishu is brewed in the traditional kimoto style and then stored in snow for about six months.
Since its launch three years ago, this sake has gained a core fanbase.
The dish that goes well with it is the seafood stingray stew, a familiar dish in Joetsu. It is a dish cooked with sugar, soy sauce and sake in a sweet and salty taste.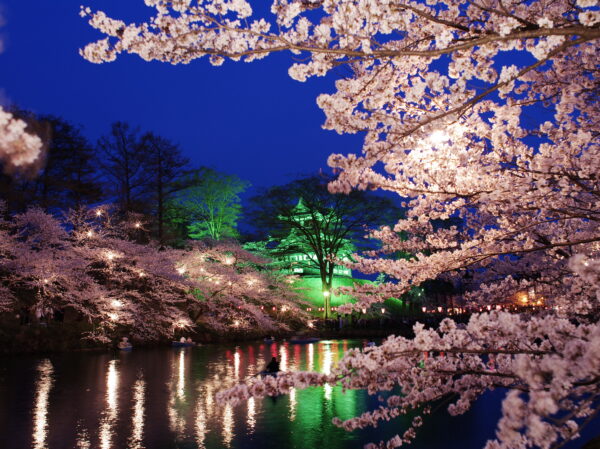 The most famous cherry blossom viewing spot in Joetsu is Takada Park at night, but Mr Yagi recommends the cherry blossom road along the Aota River, which runs nearby. The best time to see the cherry blossoms is around early April," says Yagi. During the daytime, enjoy a cherry blossom viewing stroll along the road.
The best way to enjoy hanami-sake in many parts of the prefecture is by train, but in many places it is more convenient to drive your own car. Drivers should hold off on the hanami-sake, and enjoy a spring evening drink with the best local sake from the liquor store when they get home.
Photo support/Haruko Sato (Hisao Watanabe Photography Office), Studio Activist, sake shops listed, Asahi Sake Brewery, Kin Masu Sake Brewery, Yahiko Sake Brewery, Niigata Prefecture Tourism Association, Ojiya Tourism Association, Yahiko Tourism Association.
Mariko Takahashi
2022.03.31