Sake lees is said to be effective against blemishes, freckles and collagen amplification. In recent years, many products using the ingredients of sake lees in lotions and packs have gone on the market in anticipation of these skin-brightening effects.
But it is expensive and difficult to actually keep buying and using them. In such cases, how about making your own sake lees pack?
Moreover, all you need to prepare is sake-kasu and water. Anyone can easily make a Sake-Les pack!
Why not try a homemade sake lees pack, which is full of the beautiful skin-brightening ingredients of sake lees, and make it easy for you to achieve beautiful, moisturised skin?
目次
advertisement
Sake lees pack" with many elements for beautiful skin.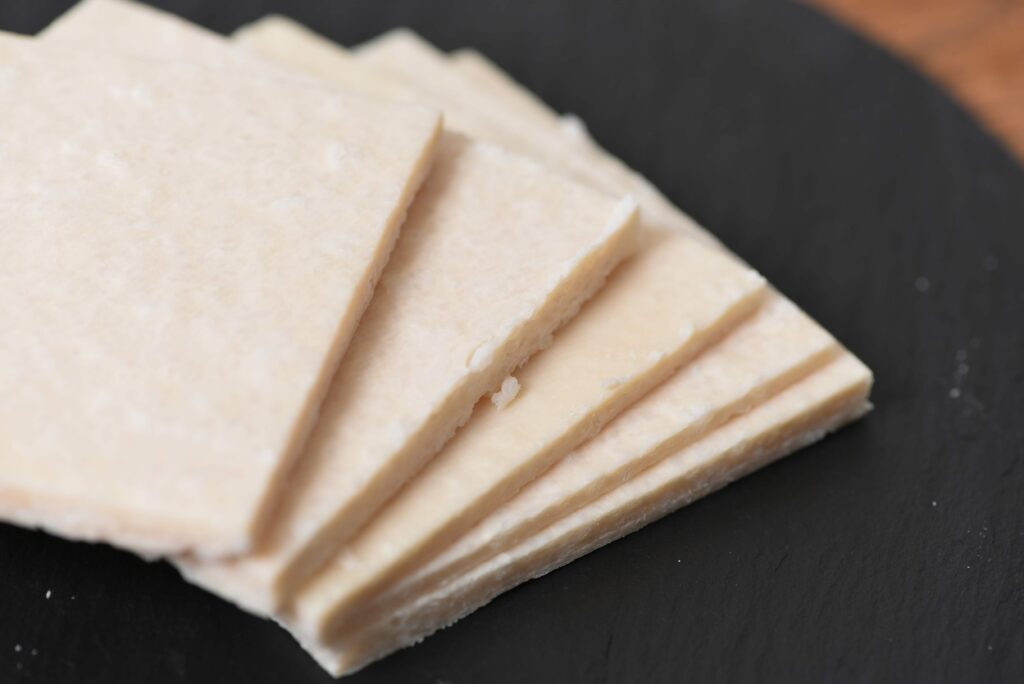 Sakekasu is a by-product of the sake production process. It refers to the solid material produced when sake is pressed from the moromi.
Sake lees contains many nutrients such as protein, dietary fibre and vitamins, but that is not all. It also contains kojic acid, which suppresses melanin production ,α-EG, which increases the density of collagen in the skin, and ferulic acid, which slows down the ageing of cells, making it an ingredient that can be expected to have beautiful skin!
Such sake lees can not only be eaten, but also applied directly to the skin as a toner or beauty pack. With such promising beauty benefits, wouldn't you feel like you were getting closer to beautiful skin if you applied sakekasu to your skin on a regular basis?
So this time, we decided to make a Sakekasu pack with plenty of the beauty properties of Sakekasu!
How to make a Hacco to go style 'sake lees pack' that also removes alcohol!
Only two ingredients are needed for a Sake Lees pack. Sake lees and water only.
【材料】
Wine meal 30g
20 ml water (add or subtract depending on the condition of the sake lees)
*We've also started mail-ordering sake lees! If you are interested, please visit the online shop at Hacco to go!
【作り方】
Cut the sake lees into pieces no thicker than 2 cm.
Steam the sake lees in a steamer for at least 20 minutes.
Add water to make a paste to the desired consistency
All this and you've got yourself a beauty-packed Sake Lees pack!
Incidentally, it is easier to remove alcohol by steaming in a steamer than by simmering. If you don't like the alcohol peculiar to sake-kasu, please try making a sake-kasu pack after steaming.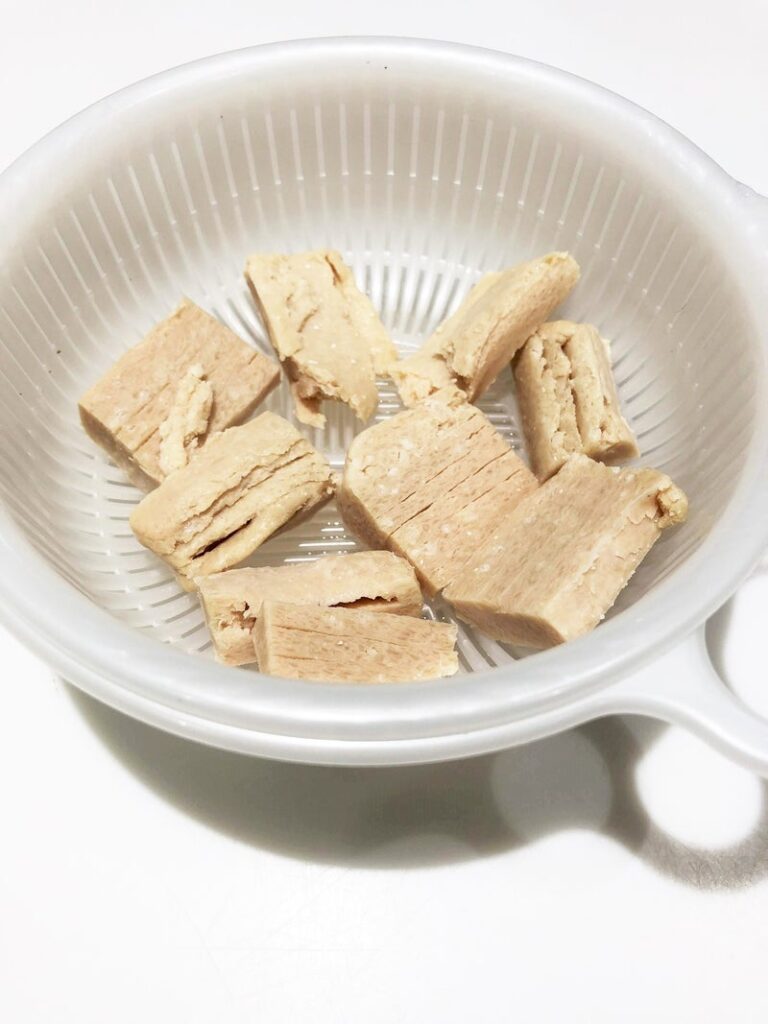 However, it can be difficult to steam each time in a steamer. If you want to make sake-kasu packs more easily, why not try heating them in the microwave using a microwave steamer?
【作り方】
Put 80 cc of water in the bowl of the colander and put the sake lees on the colander.
Cover with plastic wrap and cook on 600 W for 2 minutes.
Remove the plastic wrap and leave to cool for a while.
Paste to desired consistency by adding water
It is now easier to make sake lees packs than steaming. Incidentally, you can try lightly wetting it with water when (1) is done to prevent it from getting burnt.
Don't forget to moisturise. How to use an effective 'Sake Lees Pack'.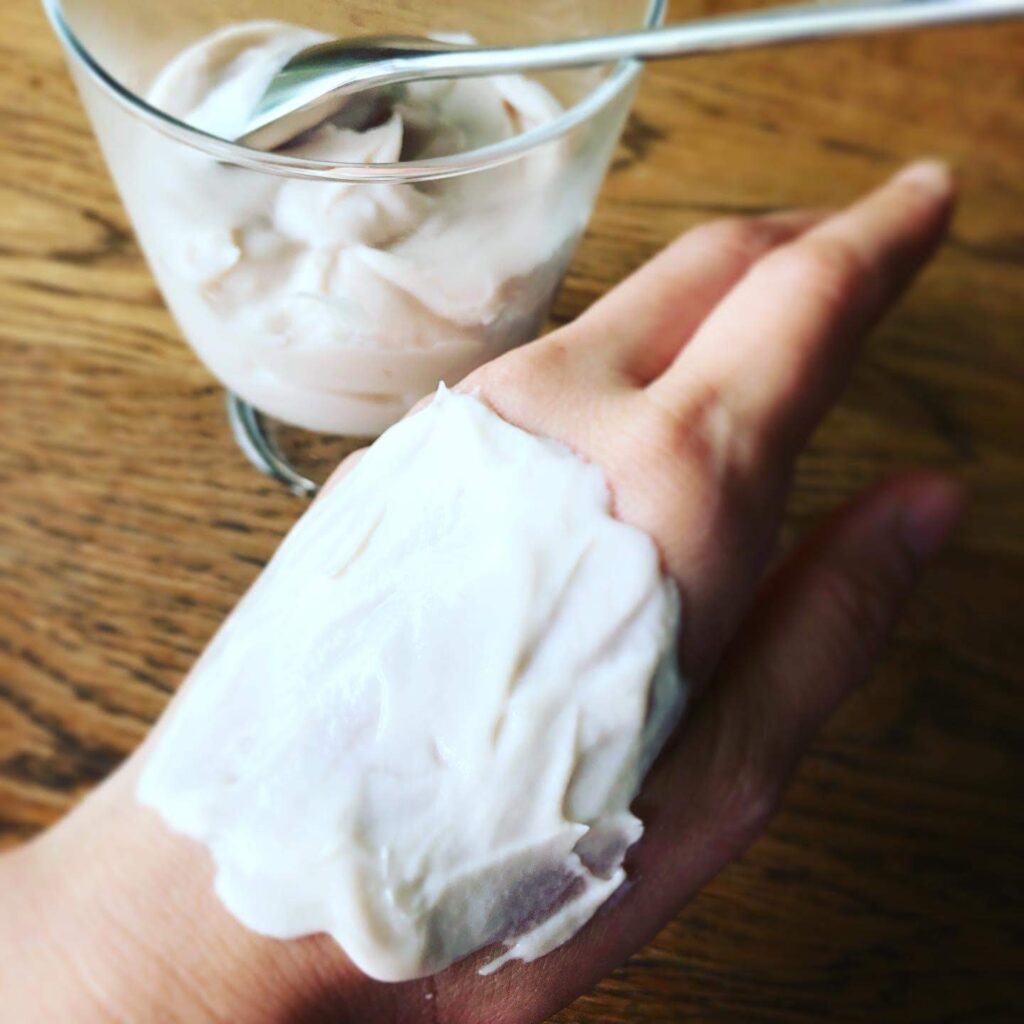 Once you have the base of the sake lees pack, you can start using it.
The first step is a patch test to ensure that the product is suitable for the skin.
Apply a small amount of sake lees on the inside of the arm or other parts of the body and watch it for 7 minutes, then check after another 10 minutes to see if it has become red & if there are any abnormalities. If you feel any tingling or discomfort, wash it off immediately and stop using it.
If you have had no problems with the patch test, immediately apply it to your face and try a sake lees pack.
[Usage.
Apply on the skin after cleansing and wiping off all moisture.
Apply a face mask or steamed towel to the application site to keep it well hydrated.
Just a couple of minutes is all it takes, and your skin will feel much more moist to the touch. It can be used not only on the face but also on the whole body, so apply it to areas of concern and see the effect.
*Sake lees with alcohol removed and moisture added will not last long, so store in a clean container in the fridge and use up within 2~3 days. However, it can be frozen to keep it longer.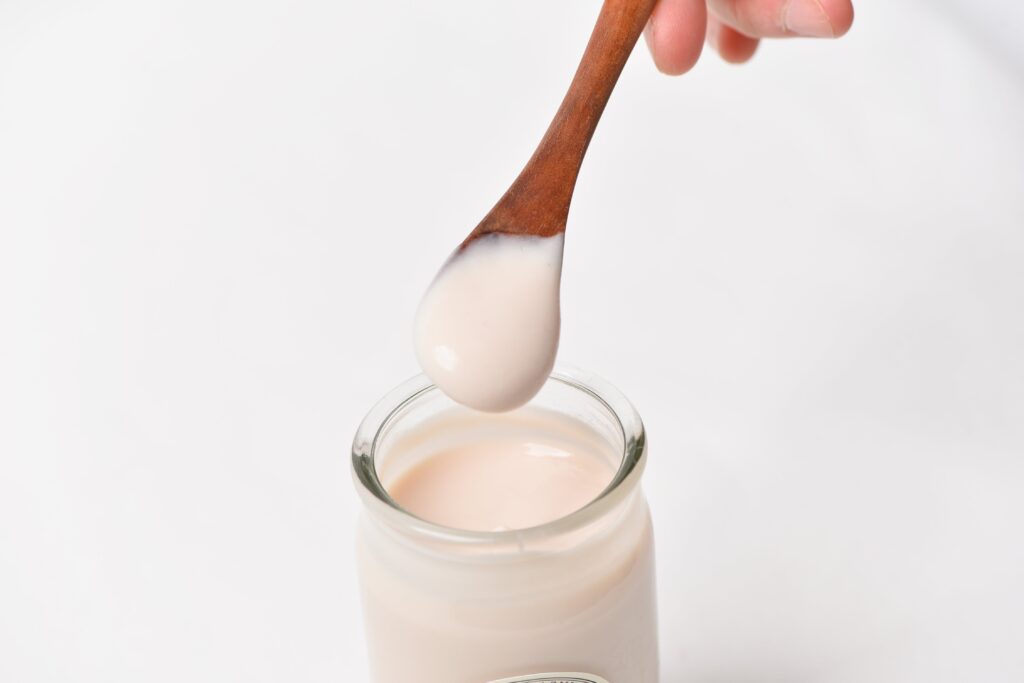 Incidentally, a friend of mine has been applying sakekasu every day from the elbows down, and she says her skin has really started to whiten. Expensive cosmetics are fine, but even sake lees sold in supermarkets may be enough to make your skin beautiful.
Incidentally, it is also possible to make your own lotion, which is expected to have an effect on blemishes. How to make it can be found in the article ' Sake lees can remove spots on the face?   How to make homemade kouji lotion", so please give it a try.
注意
化粧品会社が作るものではありませんので、お肌に合わない方もいらっしゃると思います。少しでも気になるトラブルが現れた場合は直ちに使用を中止し、皮膚科医にご相談ください。
Deliciously introduce sake lees to your body. Recommended products
It is recommended to use sake-kasu as a pack, but you can enjoy sake-kasu even more on a daily basis by incorporating it into your diet in a good way.
The Sake Kasu & Fermentation specialty shop 'Hacco to go!', run by Niigata-based FARM8 Ltd, proposes tasty and convenient food products using sake kasu so that sake kasu can be enjoyed on a regular basis.
'Hacco to go!'
Japanese fermentation in Japanese bellies.
酒粕を使ったドリンクやスイーツを開発しています。