As real sake tours are hard to come by these days, this series of magazines allows visitors to enjoy sake tours around the prefecture and use them as a reference for planning their own sake trips after the end of Corona.
In this two-part series, 12 breweries in four cities and two towns in the Chuetsu area will be introduced.
The first part goes to five breweries that are ideal for sake travel and can be enjoyed on train journeys.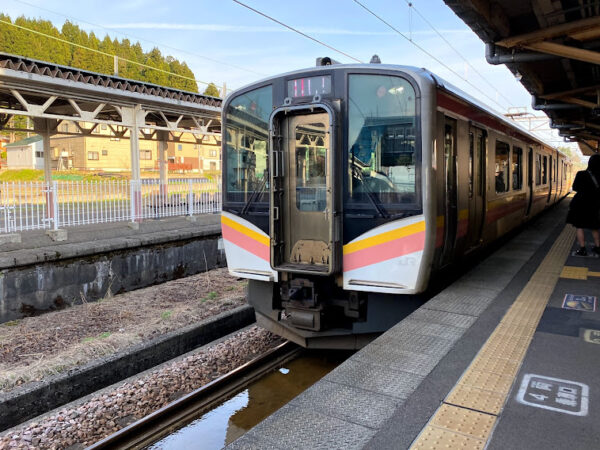 Ojiya, with its sake, history and hegisoba
Two sake breweries in Ojiya, Niigata Meikozo and Takai Shuzo, are both located about a 6-minute walk from Ojiya Station on the Joetsu Line.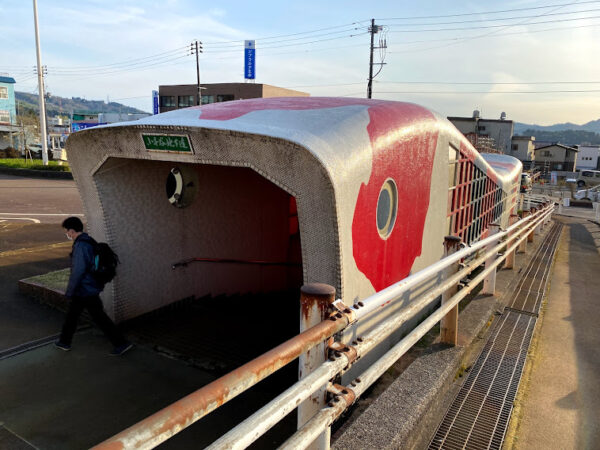 Underground passageway with Nishikigoi motif, symbol of Ojiya Station.
With your back to the station, turn right on National Road 291 and walk a short distance to the Takai Brewery.
The Takanoi Brewery was founded in the late Edo period. Its representative brand is Takanoi.
Behind the sake brewery is Yamazaki Brewery, which manufactures and sells miso and soy sauce. The company produces a wide variety of products, including tare, shiokouji (salted koji) and the popular Nanban Shrimp Miso Soup Stock.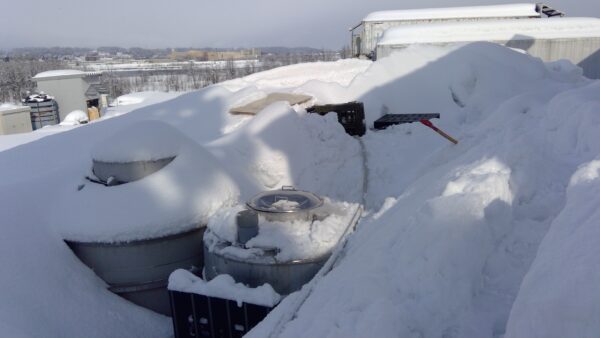 At the Takai Sake Brewery, tours of the brewery will be available from 2022. The brewery was the first in Japan to store sake in snow in 1987, when entire tanks of sake were embedded in the snow. This year's embedding took place on 2 February (top photo).
An on-site shop is also due to open in March.
Tours can be booked in advance by phone, 500 yen for adults, free for children (under 20).
新潟銘醸は1938(昭和13)年創業、代表銘柄は「長者盛」。酒蔵見学はできないが、販売は可能だ。


Check out seasonal limited editions such as the nigori sake Fuyu Shogun and Harumoyo, which goes on sale in February.
The company is also focusing on research into Sakasuke, a lactic acid bacteria fermented sake lees, and has developed Sakasuke cookies in a sake cup container with a Nishikigoi carp on it, in collaboration with the long-established kappo restaurant Izakutei Tochu in Ojiya City, which was established in the Edo period. They are sold at Tochu, Nagaoka Station and other locations.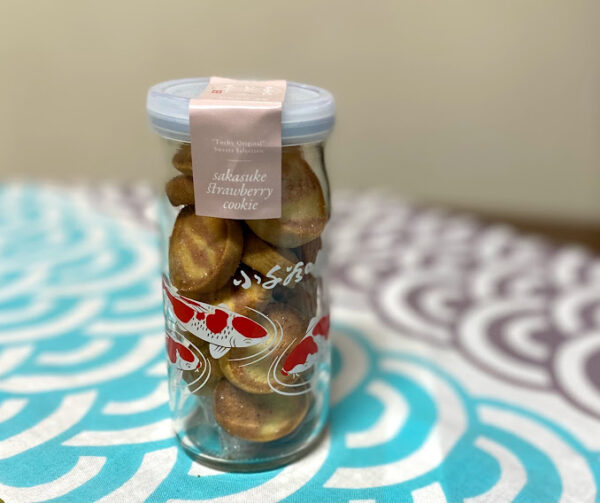 In Ojiya City, there are places associated with Tsugunosuke Kawai, the protagonist of the film Touge (Pass), which is eagerly awaited for release, as well as locations where the film was shot, which I would like to visit.
While waiting for the train, visit the Takadome Sake Shop on the street in front of the station.
1-3-23 Tōei, Kodachiya City Tel. 0258-82-2635
A wide range of sake, from standard to limited editions from Ojiya's two sake breweries, as well as local sake from all over the prefecture. Be careful not to get carried away with your choice of sake and miss your train.
You can also try Ojiya's speciality, hegi soba (buckwheat noodles) with nunonori tangle, at Ojiya Soba Wada in front of the station. https://wada-hegisoba.com/
Ride the Tadami Line, a railway fan's dream.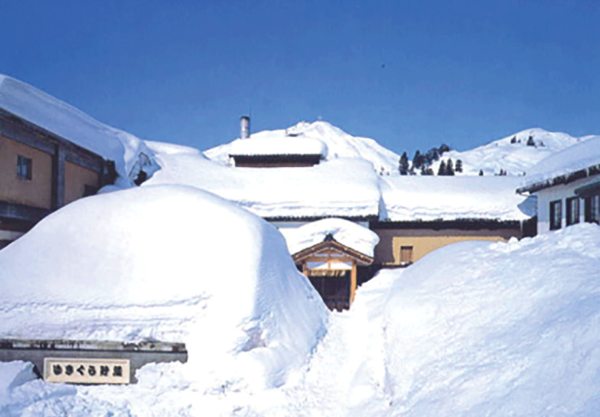 Tamagawa Sake Brewery in Uonuma City is a 6-minute walk from Echigosuhara Station on the JR Tadami Line between Koide and Aizu Wakamatsu Stations, founded in 1673 (Kanbun 3), and its representative brand is 'Tamayaki'.
The Echigo Yukikurakan is a tour facility where daiginjo-shu is stored at low temperatures throughout the year, taking advantage of the natural bounty of the heavy snowfall. Sake brewing tours and free tastings are usually available without a reservation, but note that at present you need to make an enquiry in advance.
Nearby is the Meguro Residence, a wealthy farmer's mansion built in the Edo period.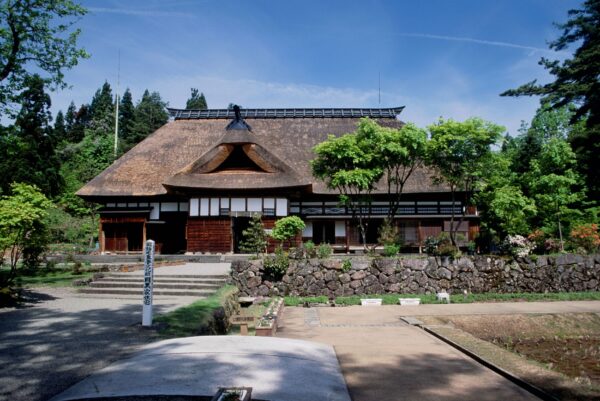 Meguro residence
It is recommended to spend a day visiting the breweries and then take the Tadami Line again to Tadami. Enjoy the scenery from the train windows.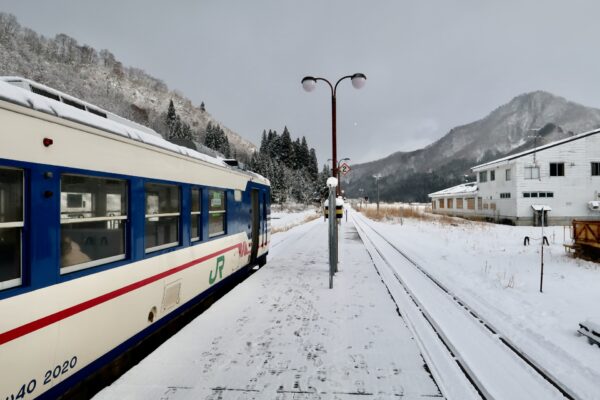 A 25-minute taxi ride from Tadami Station is Nekka, the 'smallest distillery in Japan' that distills shochu with local Tadami rice.
Tours are currently suspended but sales are possible. Online brewery tours are available.
Along the Joetsu Line, to the sake breweries along the old Mikuni Highway.
Founded in 1717 (Kyoho 2) and with a history of more than 400 years, Aoki Shuzo's representative brand is Tsururei.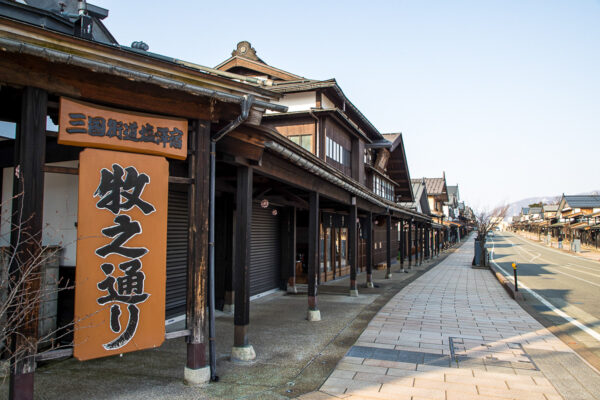 The manufacturing warehouse is a 5-minute walk from Shiozawa Station on the Joetsu Line. It is located on Makino Street, which recreates the atmosphere of the old Mikuni Highway. It is now a popular tourist attraction. Aoki Sake Brewery does not offer tours of the brewery, but sells original goods and other items in the warehouse's earthen floor space. Visitors can walk along the gangi, pass through the historical brickwork and enjoy shopping in the atmospheric space.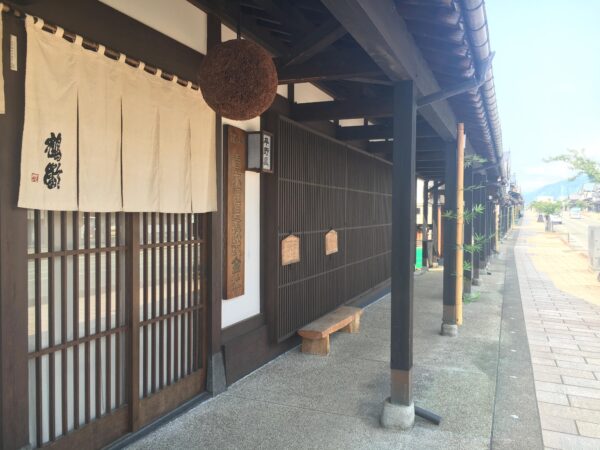 There is a snow room on the grounds of the company's headquarters on National Highway 17, about 5 minutes' walk from the Aoki Brewery's production warehouse.
It is not open to visitors, but there are explanation boards and other information on the footpath side of the road.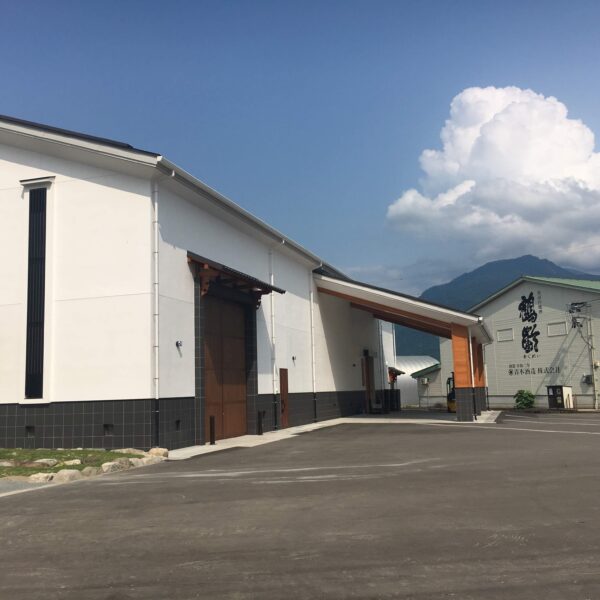 Snow chamber at Aoki Brewery (foreground).
Makino Street is home to the Suzuki Makino Memorial Museum, which introduces Suzuki Makino, author of Hokuetsu Yukifu, who is related to Aoki Brewery, and the Shiozawa Tsumugi Memorial Museum, where visitors can try their hand at weaving Shiozawa Tsumugi.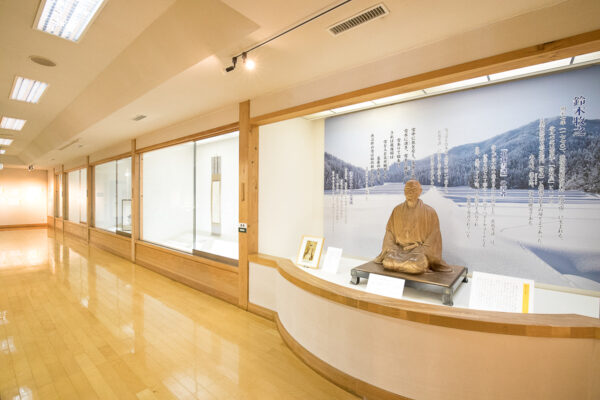 Take some time to explore the area, which is dotted with restaurants, cafés and shops selling goods, where you can learn about the local food culture.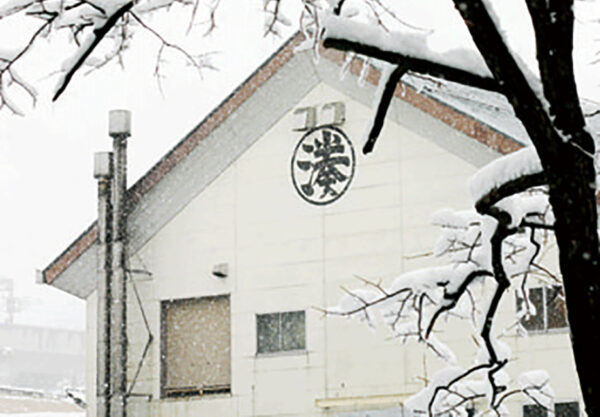 The Shirataki Sake Brewery, founded in 1855 (Ansei 2), is located near Echigo-Yuzawa Station on the border of Niigata Prefecture, the setting of Kawabata Yasunari's novel Snow Country. Its representative brand is 'Kozen Josui'.
In addition to the standard sake, there is also a 12-month monthly sake, with designs expressing the seasons and flavours of the month, attracting attention. A new way to see, drink and enjoy sake. They also make great gifts.
Shirotaki Shuzo is located on the east side of Echigo-Yuzawa Station. Currently, the brewery does not offer tours or sales, but the Ponshukan Echigo-Yuzawa Station branch, located inside Echigo-Yuzawa Station, stocks a wide range of Shirataki's regular and limited edition sake.
For one coin (500 yen), you can taste five different types of local sake. Take your time to compare them.
The restaurant [ Murangotsu ] in [HATAGO Issen], located right in front of the west exit of Echigo Yuzawa Station, offers lunch and dinner snow country gastronomy courses, which can also be paired with locally brewed sake.
Book in advance before you go out.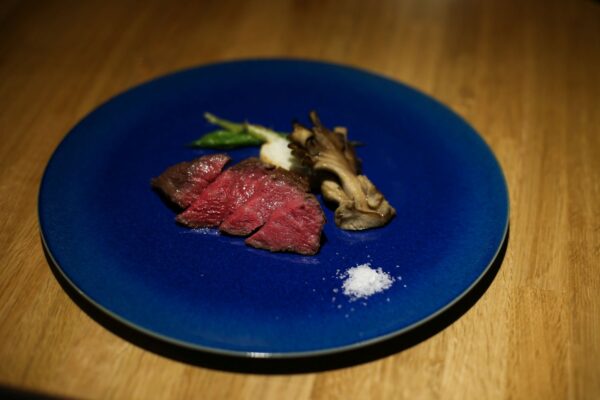 Murangotto cuisine (example).
Right in front of the east exit of Echigo-Yuzawa Station is Takahashiya, which sells a large selection of local sake from the Uonuma and Ojiya areas.
Stop by here too.
By visiting the land where the breweries are located, tasting the sake they brew and visiting the shops that carefully sell their sake, you can experience the story of each of the five breweries in the snowy region.
高橋真理子
2022.02.01