Interview and text by Mariko Takahashi Photography by Studio Activist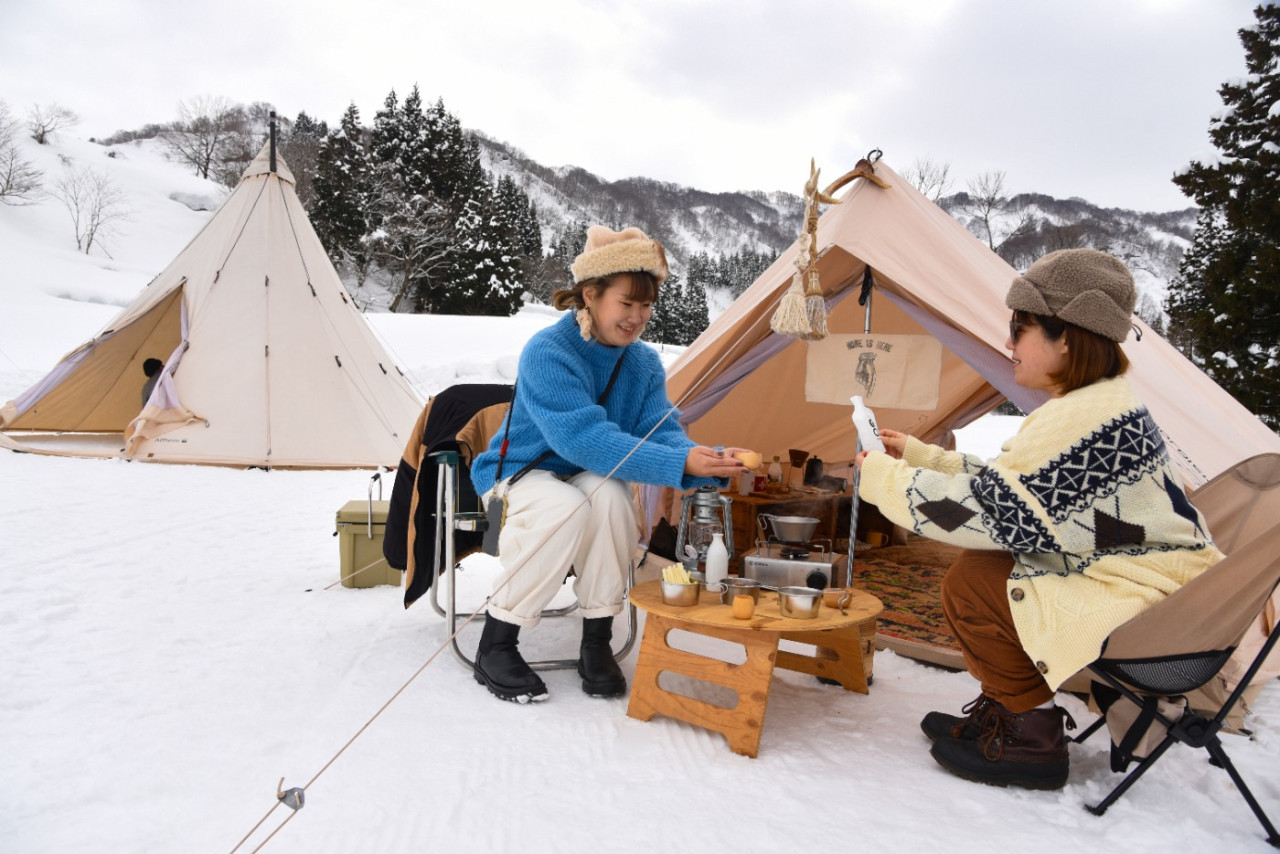 GOOD MELLOW CAMP is a unit of eight women who propose a stylish and particular camping style. We asked Peko-chan, the group's representative, who loves sake! We asked Peko-chan, the representative of GOOD MELLOW CAMP, about outdoor sake containers and the scenes in which they are enjoyed.
The interview took place at Matsunoyama ski resort in Tokamachi City. We directly interviewed Peko-chan, who was enjoying snow-camping at a tent site. Today, she plans to enjoy one night's camping with Asami, a member of the group.
The most recommended sake to accompany camping nowadays is the small-capacity pouch.
To continue reading, purchase is required
(Continued from 3701 text)
These amounts are approximate. The amount may change depending on the exchange rate.