Many people still think that sake is the most difficult of all alcoholic beverages to get to grips with.
At sake events such as the Niigata Sake no Jin, which will be held on 8 and 9 October at Ookama (Chuo-ku, Niigata City) for the first time in three years under the name "NEXT", many people of all ages and genders enjoy sake in a casual atmosphere. So what about everyday life?
Unfortunately, there are not many occasions to casually enjoy sake in everyday life. However, over the past few years, there has been an increase in the number of places where sake can be encountered and enjoyed like a game. This section introduces some of the places where you can meet Niigata sake and play with it.
Grab a coin and get to know Niigata sake
Sake-tasting machines installed at Ponshukan shops in JR Echigo-Yuzawa, Niigata and Nagaoka Stations immediately come to mind when one thinks of drinking sake as if it were a game.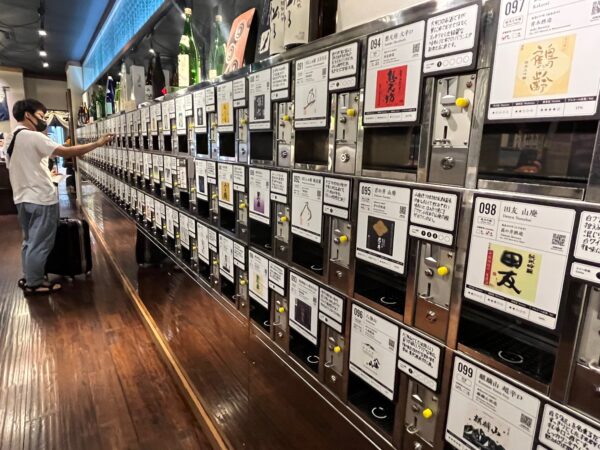 Ponshukan Nagaokanyi branch
When this machine appeared at Echigo-Yuzawa Station 27 years ago, it was revolutionary. It was one coin and you could taste local sake from all the breweries in Niigata Prefecture at the push of a button! I thought. More than anything else, I remember being reminded of how many sake breweries there are in Niigata! I remember being reminded of this.
For 500 yen you buy five coins, which you clutch as you walk back and forth in front of the machine. This time is also valuable for getting to know Niigata sake.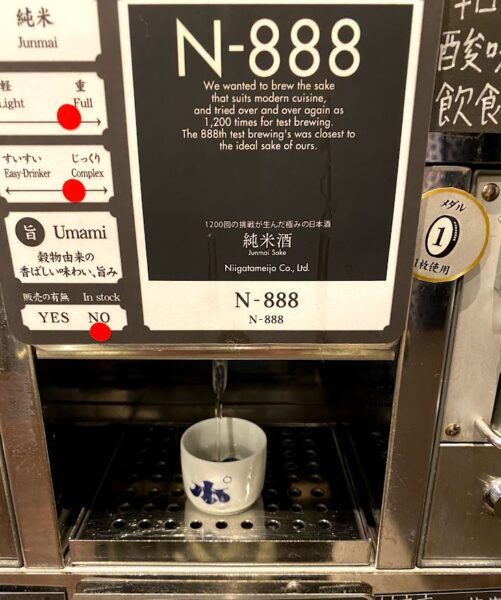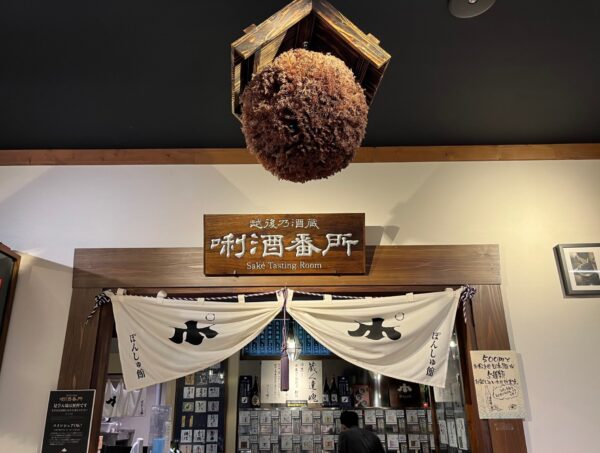 The Niigata station branch appeared nine years ago and the Nagaoka station branch five years ago. Acquaintances from outside the prefecture who are not familiar with Niigata's sake are advised to visit the sake tasting room in Ponshukan first.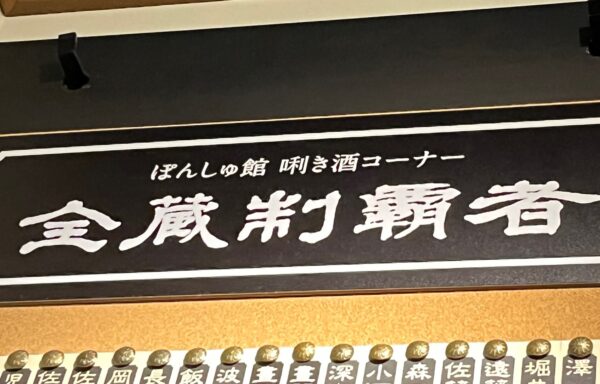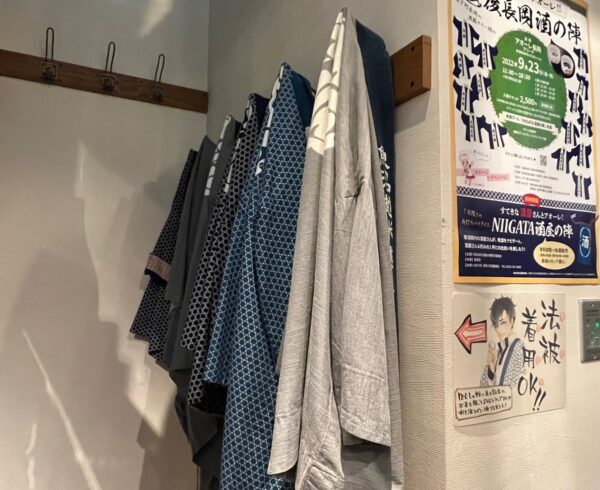 Not only can you simply compare drinks, but you can also get a stamp card, and if you win all the breweries, your name will be displayed in the museum and you can wear a happi coat to feel like a brewery. ...... In fact, the museum is full of fun elements. Check out every corner of the sake tasting room.
From 1 October, they will start a new service on the theme of scent. Expectations.
Getting into the adult mess
There are places in Niigata and Nagaoka where local sake gacha, which can be found at events, can be enjoyed at any time.
The Imadaiji Brewery is a well-known tourist sake brewery within walking distance of Niigata Station, where sake brewery tours can be enjoyed at any time. A 'local sake gacha' sits in one corner of the shop.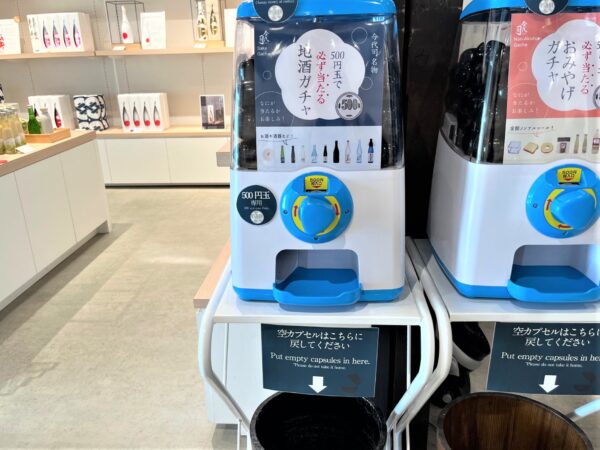 When 500 yen is inserted, a coin comes out. The different colours of these coins range from 1st to 5th prize. The first prize is a four-pack of sake! Currently, you can get the autumn special 'Izayoi'.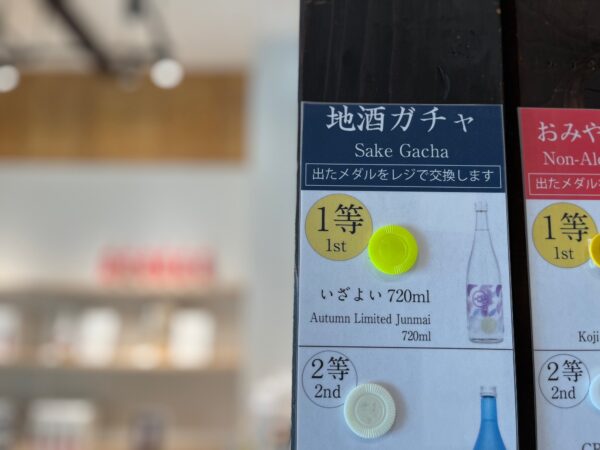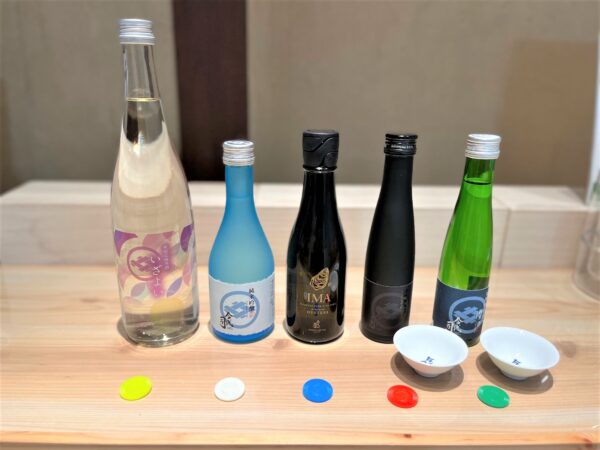 These are the current 1st to 5th class products; 4th and 5th class also get a 1 gou (180 ml) bottle of sake and an original flat cup set, which is a great deal. Also good as a Niigata souvenir.
Kura Festival on 10 (Sat) and 11 (Sun) September.
A special '1,000 yen gacha' is also available at the The beautiful local sake "Nishikigoi", which is like a work of art, is also included in the prizes. Try your hand at the all-you-can-eat sake-kasu filling.
A place in Nagaoka City where visitors can enjoy a Niigata sake mess is LIS (Lis) Setagaya, located on the premises of the Eguchi Dango Setagaya shop, which opened in July in the brewing town of Setagaya.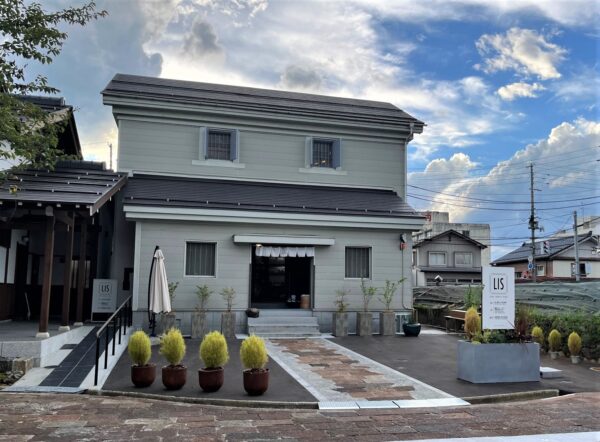 The SAKE POST service, by FARM8, which is managed by FARM8, allows users to mess around with three different types of Niigata sake, the brand name of which is unknown, delivered to their mailboxes every month.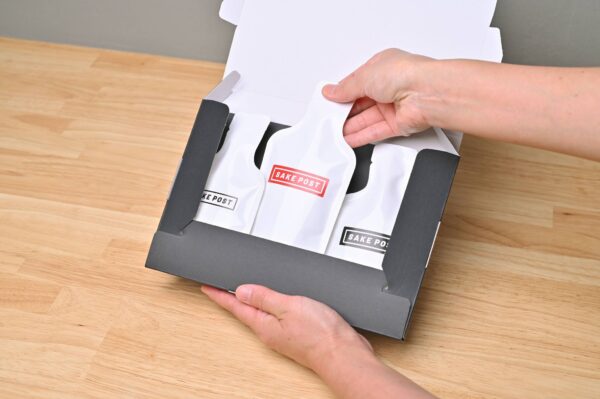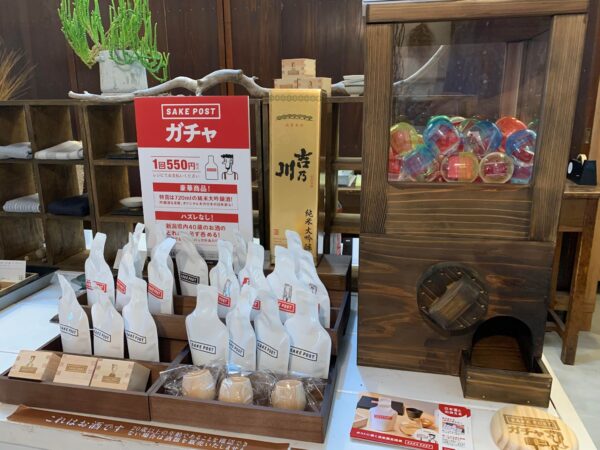 Each 'SAKEPOST Gacha' costs 550 yen. The type of sake that comes out is not known, but when the QR code is read, product information is given. From there, you can also get to know the sake brewery. If you become a member, you can also exchange opinions with the brewery online.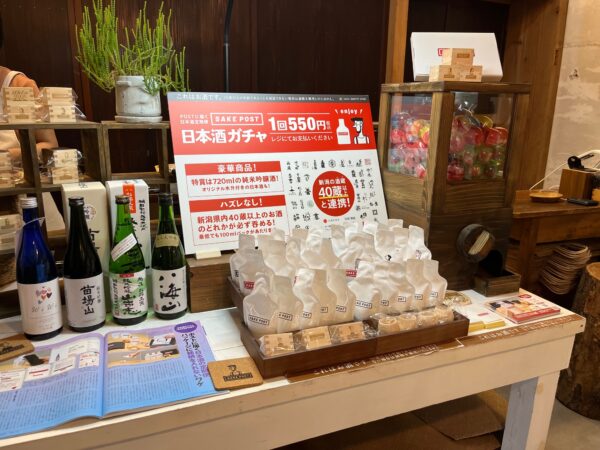 There is a 1 in 90 chance of winning a four-pack of sake. Take up the challenge.
This gacha will also appear at the ' NIIGATA Sake Brewers' Festival' corner, which will be held simultaneously with the 'Echigo Nagaoka Sake Festival' at the Aole Nagaoka arena on 23 September (Friday, national holiday).
After enjoying the gacha, head next door to Eguchi Dango for dumplings and tea with a view of the beautiful garden.
Simulated sake brewing experience
Along with miso and soy sauce breweries, Setagaya has two sake breweries ,Hasegawa Sake Brewery and Yoshinogawa. The Yoshinogawa Sake Museum brewery on the Yoshinogawa premises has a corner where children and adults alike can play with sake, just like a game.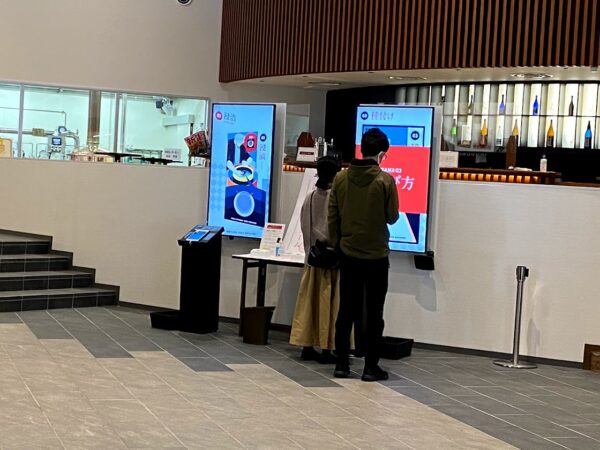 The brewing process is shown on digital signage, and a tablet can be used to simulate each step of the process, from washing the sake rice to steaming, seeding and pressing. It is also free to play.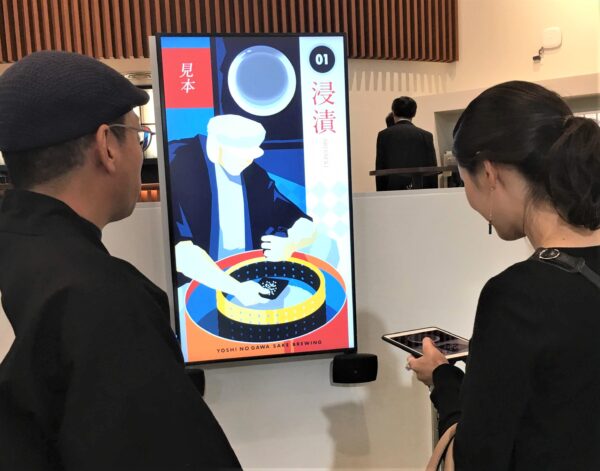 When they reach the end, they are ranked into five ranks: toji (chief brewer) in first place, kashira (head brewer) in second place, bureaucrat in third place, kurabito in fourth place, and nakidashi in fifth place. I have tried several times, but have yet to reach the rank of toji.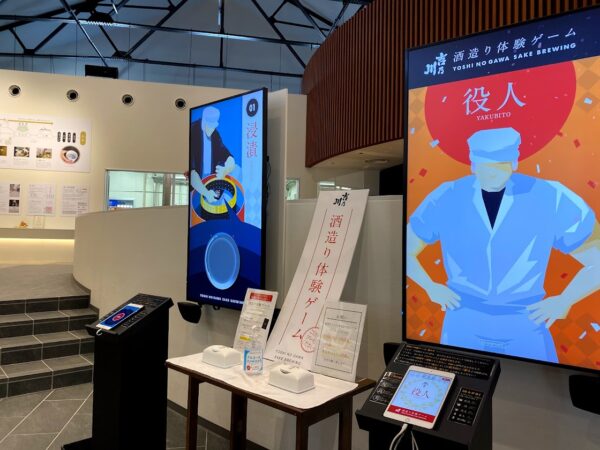 May you be a toji next time. ......
Children are introduced to the culture of sake, and adults who had no interest in sake are inspired to drink it. It is truly an introduction to sake.
The harvest of new rice has begun and it is now time for the brewing of new sake to begin in earnest. We hope that the game will remove the threshold for sake and allow you to enjoy this season's Niigata sake. And, of course, with Niigata's diverse autumn delicacies.
『cushu手帖』『新潟発R』編集長
高橋真理子
2022.08.31