niigataIf you have come to yuzawain , you can take a short train journey to the city of niigataprovince nagaoka, which is about an hour away by train. Here you will find the popular fermentation and brewing town of settaya. Fermentation culture has flourished in this town since the Edo period, and there are six breweries still in operation, producing sake, soy sauce and miso. It is a town where you can experience the traditional Japanese food culture.
At the entrance to the settayais the takekomashrine, marked by a red torii gate and a fox. Located at the entrance to the old mikuniroad (once considered the main road connecting tokyoand niigata), it is recommended to start a town walk in settayafrom here.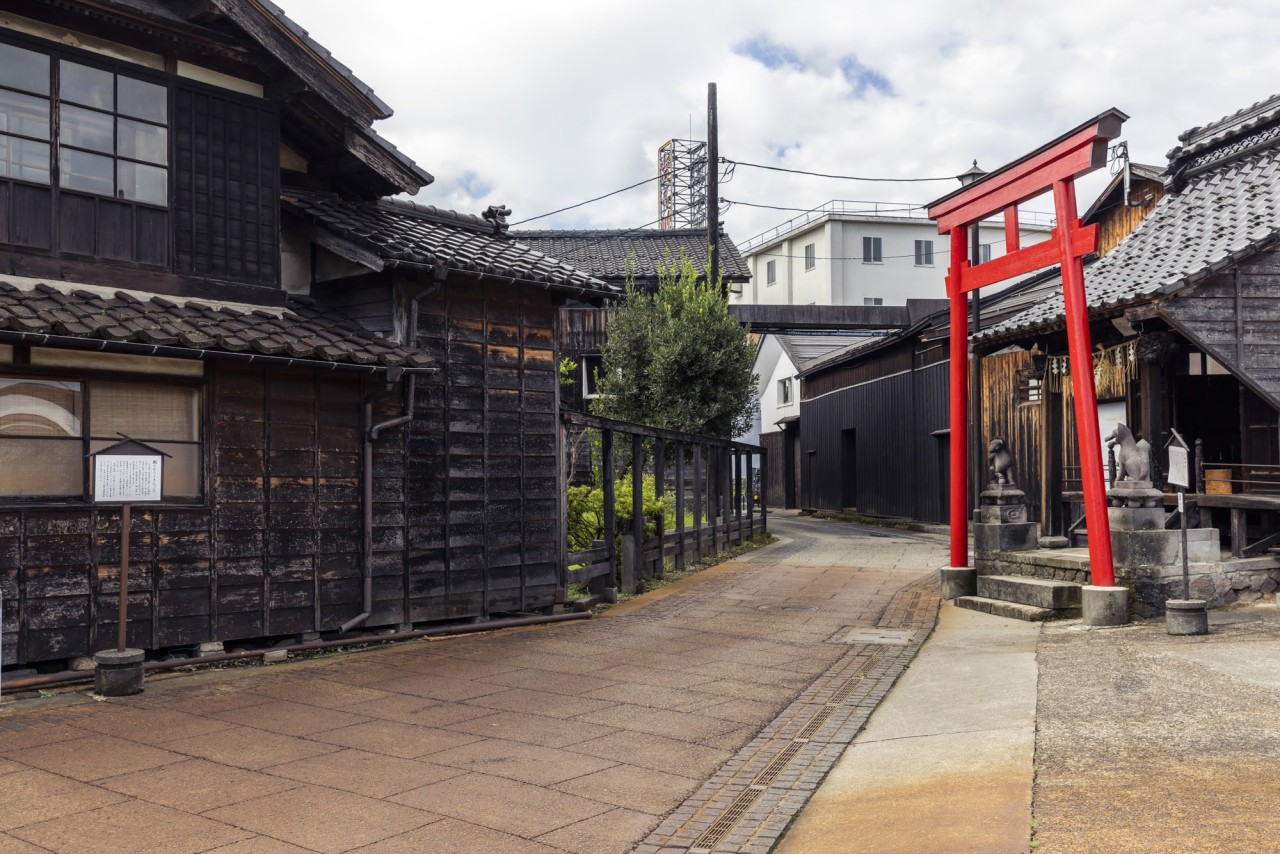 takekomaThe shrine is one of the three major Inari shrines in Japan. miyagiThe shrine was recommended to this location in 1889 from the takekomashrine in the city of iwanumain the prefecture of . Since then, it has been popular with local people as a deity for a good harvest, prosperous business and safe childbirth. At the annual festival in late August, sake buns, which are also an offering, are distributed.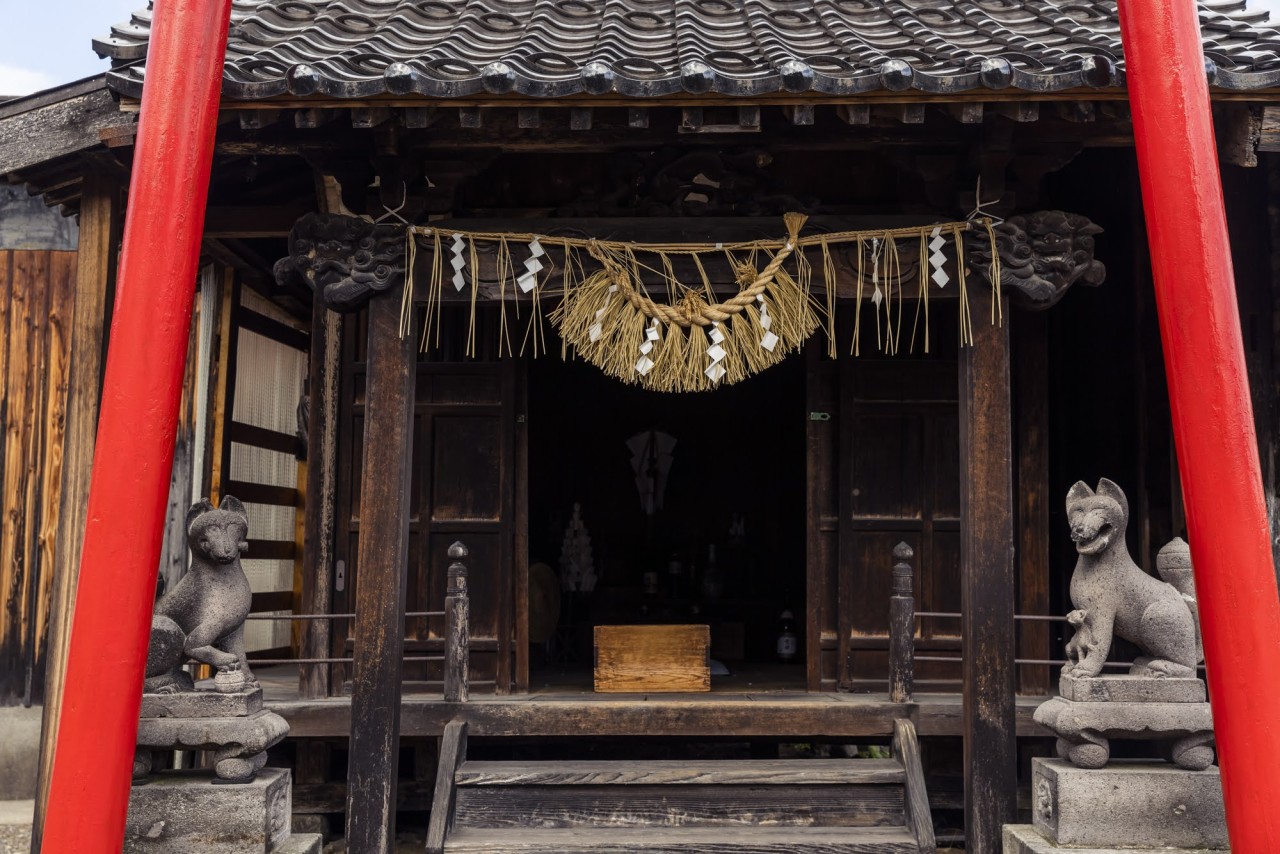 The fox on the right is a child looking up at his parents, which is said to carry the message 'You protect me' and 'I will protect you in the future'.
Opposite it, another symbol of settayais the "Doshirube Jizo", which sits in front of a shop at koshinomurasaki(soy sauce warehouse). This seat is located on the return route of the mikunistreet, which was once used as a traffic route between edo(now tokyo) and echigo(now niigata), and has long been known as the Doshirube Jizo, with the words "To the right is edoand to the left is the mountain road" engraved on the stone.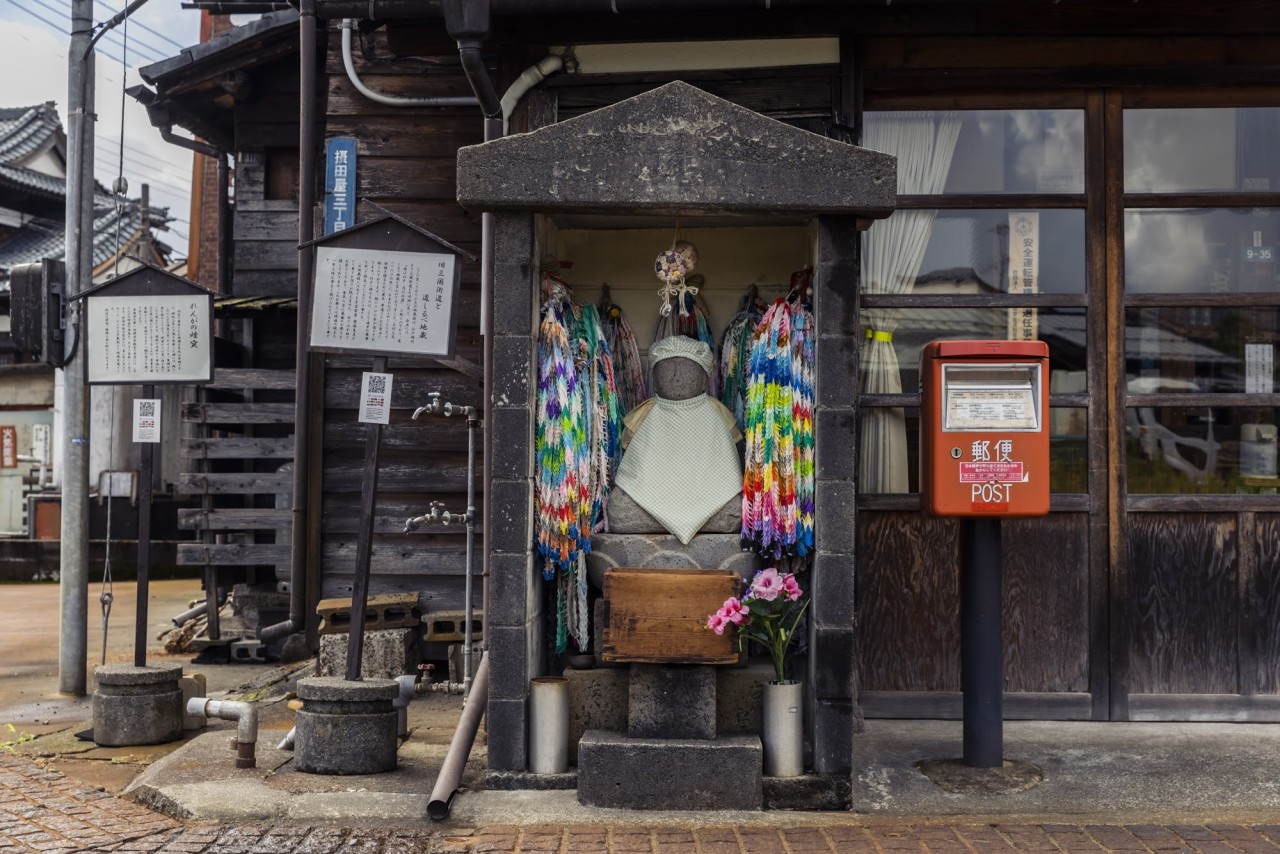 Start your Setagaya town walk on the road that passes between these two power spots.