LIS settayais located in Nagaoka, Niigata Prefecture, settayadistrict.
1930年に建てられた蔵をリノベーションし、地域の価値や暮らしを集めた店舗。その蔵の1階の一角に新しい日本酒を楽しむ形「ガチャポン酒」があります。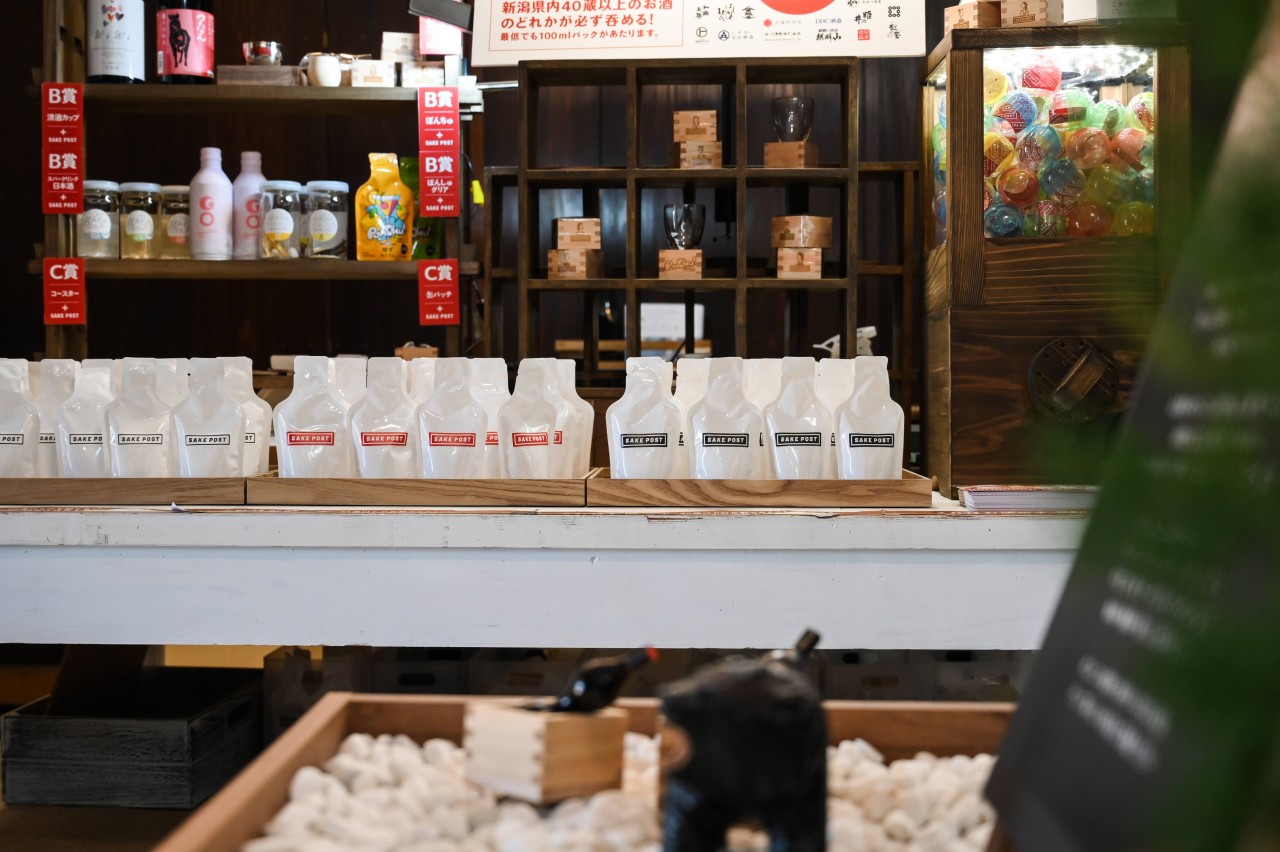 100 ml of sake from over 40 breweries in Niigata Prefecture in a white pouch.
An interesting 'gacha' where you can win one of these sakes. There is no "Hazure", so you can always take home some sake, plus you may win original goods or in-store products! It's a fun system.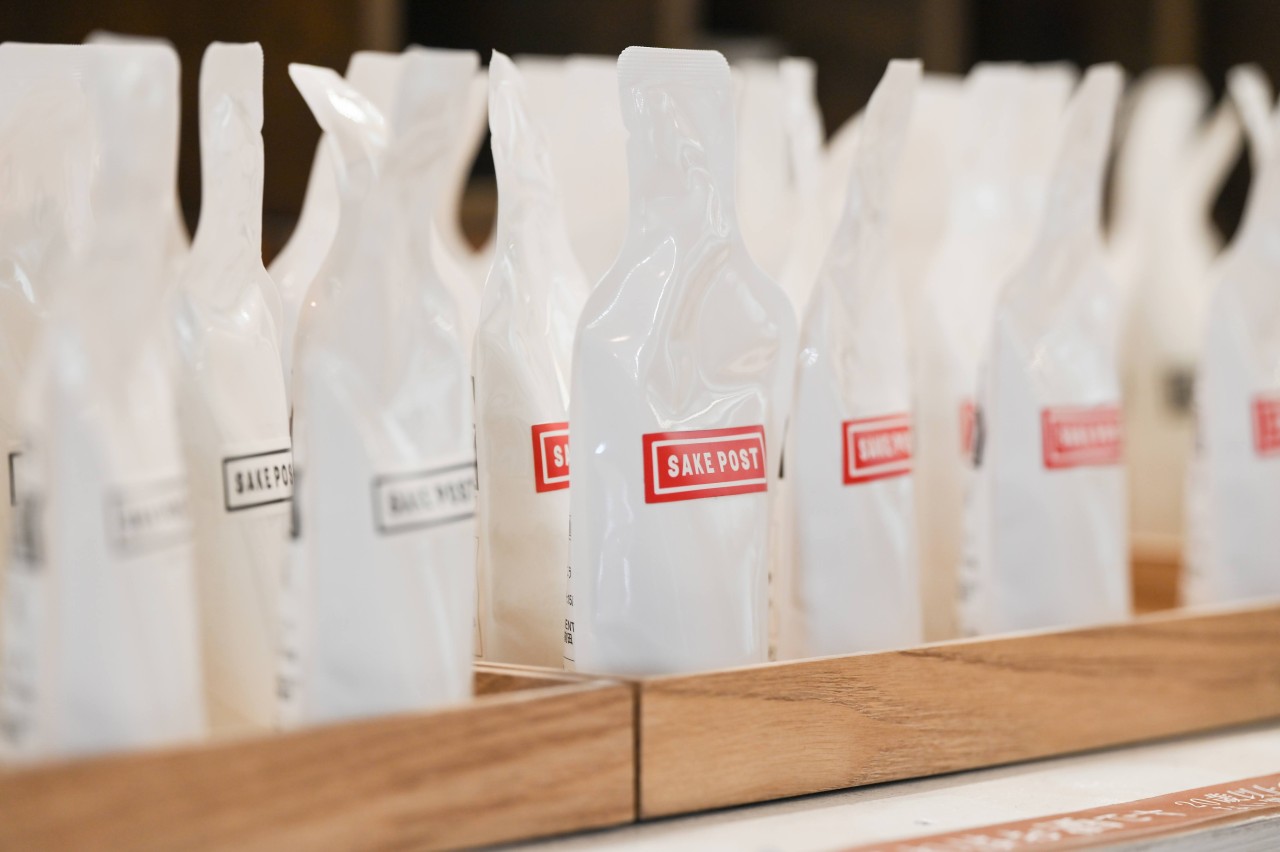 What sake you win is up for grabs. You can later scan the QR code on the back to find out the brand of sake. If you are lucky... you could win a bottle of 720 ml sake!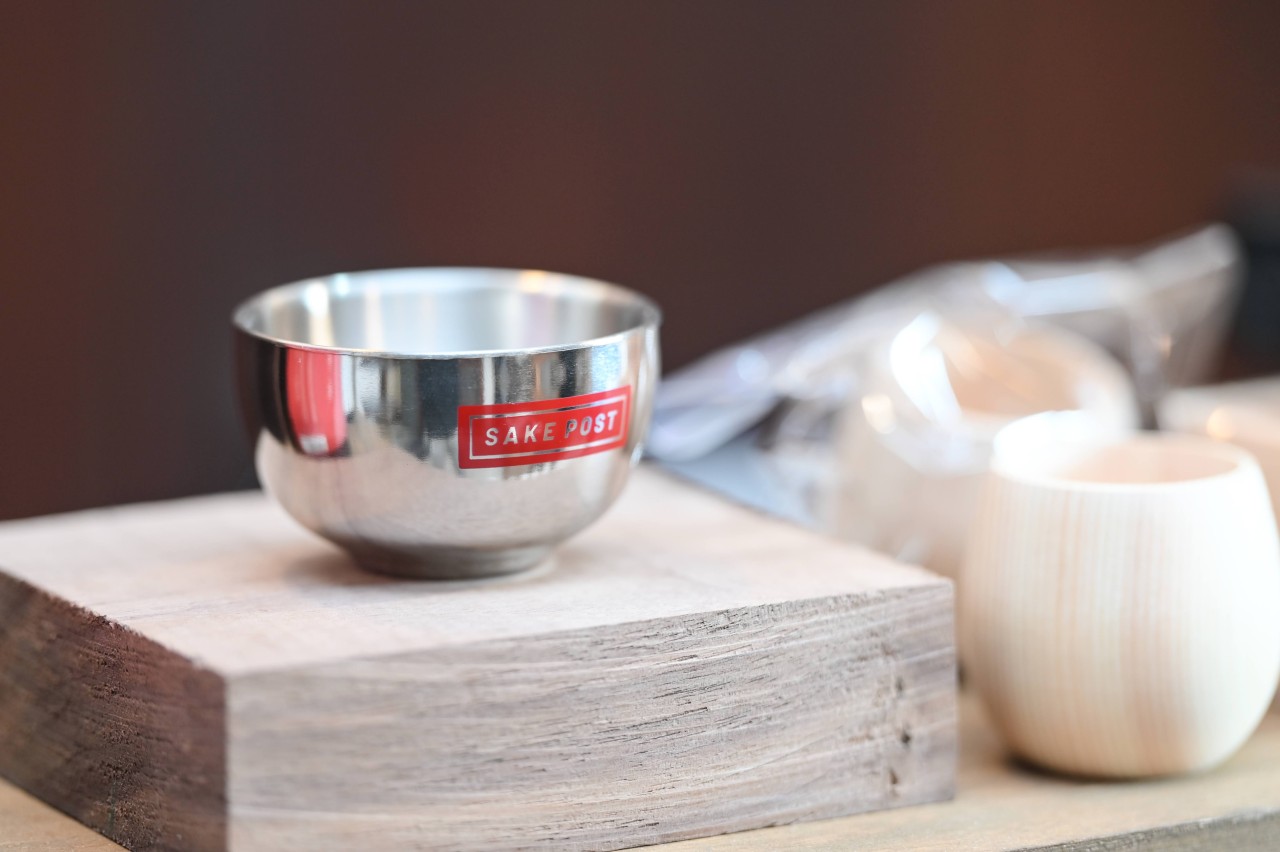 新たな新潟の日本酒や新潟の酒蔵を知るきっかけ作りとして、手軽に日本酒を楽しめる「ガチャポン酒」は店舗で人気の商品。
ただ購入して持ち帰るのではなく、ゲーム感覚でお買い物を楽しんでさらに当たるまで日本酒の銘柄が分からないというのがこの「ガチャポン酒」の魅力。
The compact size makes it easy to take home and drink out of, so some people mess it up again and again as a souvenir.
If you are travelling to Niigata, why not stop by LIS settayawhere you can meet new ways to enjoy sake.