When people outside the prefecture hear the name Niigata, they have an image of what they think of. Rice, sake and snow are probably the most representative of these.
Where good rice is produced, good sake is produced. As in the recently uploaded article " Newspaper jack-up with popular manga 'One Piece'! Niigata collaborates with that great pirate ", the image of Niigata = sake seems to be a staple.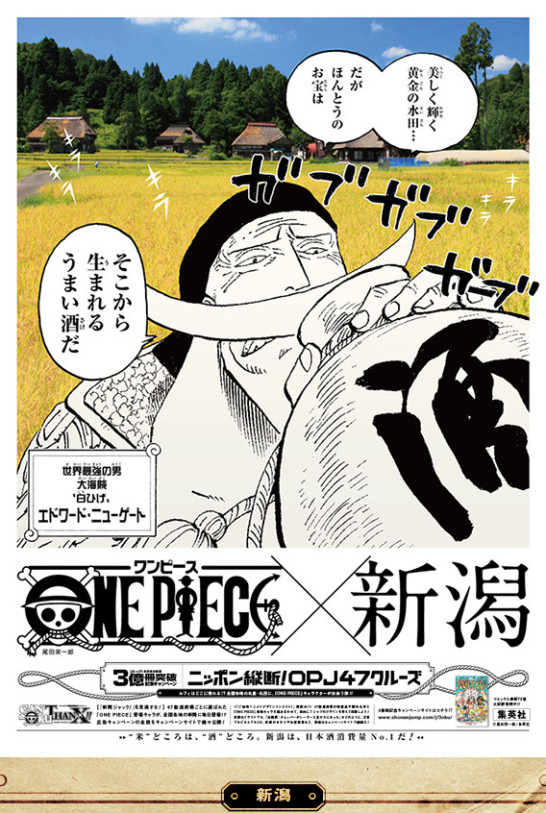 Portrait cited: http://www.shonenjump.com/j/3oku/
In fact, I'm a bit of a shut-in and I'm not much of a drinker. So I sometimes wonder if Niigata people drink that much?" I sometimes wonder if people in Niigata drink that much. So I decided to actually check the data.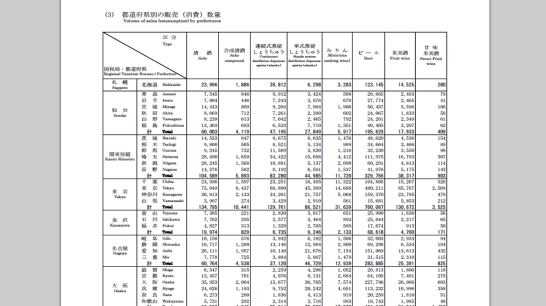 According to a survey by the National Tax Agency, in 2012, Niigata Prefecture sold (consumed) 28, 245 kl of sake per year.
According to the Population Migration Survey published by Niigata Prefecture, there were 1, 929, 925 adults (aged 20 and over) in 2012.
The consumption of alcohol is roughly 28, 000, 000 litres. Assuming an adult population of 1, 900, 000 ...
Niigata people consume about 14.7 litres of sake per year!
This, of course, ranks first in the country by a country mile. Incidentally, the national average is 6.35 litres per adult. Niigata people more than double this. Amazing...
However, some people may not get the idea when it is said in litres. So we have converted it into the number of bottles.
Each bottle contains 1.8 litres. In other words.
One person in Niigata drinks about 8.2 bottles a year!
ビール350mlも飲めない私からしたらちょっと信じられないくらいの日本酒好きです。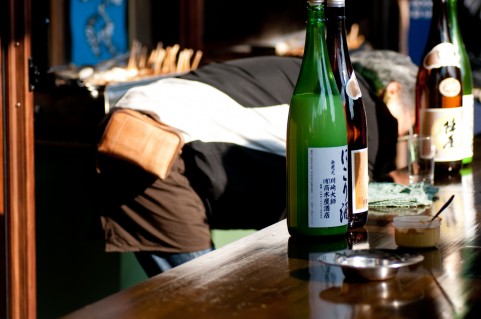 Like me, there are many adults in Niigata who do not drink sake. Then, those who do drink would say, "Eight bottles? That's not enough! More than that!" I guess they think that's a bit too much...
How many bottles of sake do you drink per year?