There are many traditional events in the region that we may not have thought of.
One of these is an animated event held at Matsunoyama Yumoto Yakushido in Tokamachi City, Niigata Prefecture. The first grooms married in the previous year are thrown down from the precincts of the Yakushido, which is about 5 metres high. The impact is also made by applying charcoal to each other's faces.
This event takes place every year on 15 January; in 2014, three couples took part. One couple volunteered to participate from Niigata City.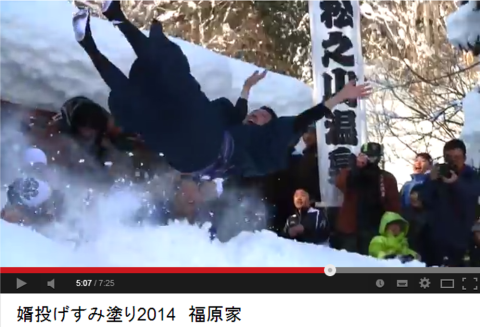 Ichi, ni, san!" and thrown with a shout of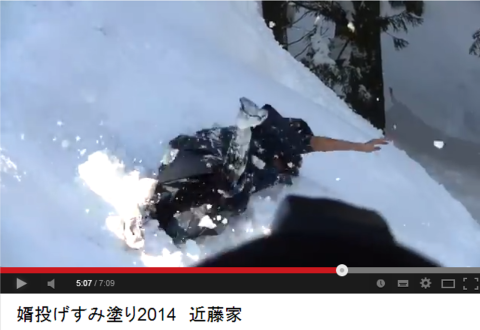 tumble down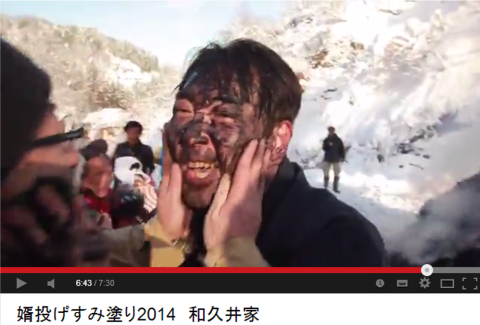 炭を塗られる。
What a shocking tradition.
Origin of the Muko Throw Sumi Paint
The ceremony is now held in the hope that it will bless the marriage and strengthen the bond between the couple, but it is said to have originated either as a remnant of a plundering marriage or as a form of revenge for the loss of the daughter of a villa. (Taken from the Tokamachi City Tourist Association website ).
According to the Tokamachi Tourist Association, throwing grooms is a way of gutting them... interesting!
Suminuri is a "small New Year event to pray for good health and prosperity of the family business". It is a traditional event because of the hot springs that can be quickly washed away.
Mukonose Sumi Paint Information
Date and time: 15 January every year, around 14:00 - 16:00.
Location: Matsunoyama spa resort, Yakushido and Suminuri venue.
*Currently there is also a public call for throwable grooms.